Lucy Charles-Barclay has given an update on the stress fracture which ruled her out of the IRONMAN World Championship earlier this month – and reports things are starting to go "in the right direction".
The 2021 IRONMAN 70.3 World Champion suffered the injury in the cortical region of her hip at the end of March, and as well as seeing her miss St George, her Sub8 attempt in June was another big event that unfortunately had to be crossed out.
Charles-Barclay revealed on her YouTube channel that she has undergone another MRI scan to check the progress of her recovery.
Progress made
She said: "Whilst we're not sat here saying it's amazing news, anything that is progress is good news.
"The injury is progressing in the right way, we're starting to see improvements. It doesn't mean I can go and run tomorrow, it doesn't mean I can go and run anytime soon.
"But there's a positive in that it is improving. The fact that it is improving shows it will improve.
"I think if we'd got to this point, four weeks of doing absolutely nothing, resting my body, if there was no improvement then there would probably be something wrong with me, because it's almost not possible for it to not mend.
"And given all of the blood testing that we'd done before, we knew there was nothing wrong with me. All my blood levels were good, all my different vitamin levels were perfect – in fact some of them were exceptional.
"We knew my body had every single recipe to mend and it just was going to take time, and ultimately after this MRI we've still got to give it time, but it's going in the right direction."
Light training
After over a month of rest, she explained that she has been given the go ahead to begin some light sessions in the gym – though she is still some way off a full recovery.
She said: "The good news now is I can start to bring in some more training. I have the green light to do upper body work at the gym. I have the green light to swim super easy.
"In a little bit of time I may even have the green light to start doing things like aqua jogging and actually doing some lower limb gym work as well.
"But we're not quite there yet and I think all of those things I'm going to need to do with some supervision as well, just so I don't do things in the wrong way and do more harm than good.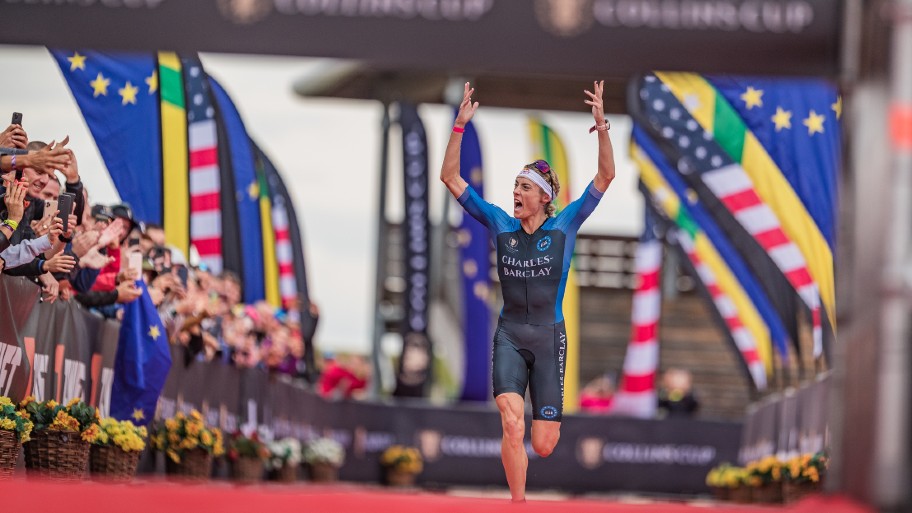 "On the whole there's still frustration because it's not like 'yeah tomorrow you can go be a full swim-bike-run triathlete', but at the same time any progress is positive news."
Austria plans
She added that she has been in discussions with sponsors Red Bull, who have been supporting her during her recovery, over a possible rehabilitation trip.
She said: "One of their main pieces of advice to me was that I should potentially go and head out to Austria to use their performance centre and really start that rehab journey.
"And all the time that I'm there I would be under supervision while starting to bring in some strengthening work.
"I think that is probably something that I'm definitely going to take them up on and do. It just makes complete sense and hopefully will fast track my recovery as well."