We discovered in the first part of this interview why Nice is one of GOAT Mark Allen's "two triathlon homes".
The six-time Kona winner had a perfect 10/10 record in the French city and the two locations will share the hosting of the IRONMAN World Championship for at least the next four years.
So he's uniquely placed to advise on what the M-Dot brand now need to do in order to make the arrangement work.
Not just 'another race'
He told us: "I think the challenge for IRONMAN is going to be to create an overall experience there that is unique and memorable, specific to Nice.
They can't just call it a World Championship and say it's a great course and walk away thinking that's job done.
"Their challenge is going to be, how do we create a certain level of mystique and legendary status in this experience in Nice, not just the race itself, but the whole ball of wax – because otherwise it's just going to be another race.
"And that, I reckon, is what a lot of the age-group athletes, the ones who are sort of negative on the idea, are thinking. They're like, well, it's just going to be another IRONMAN I can sign up for in Nice anytime, but I can only qualify for Kona once."
But Allen believes that IRONMAN have already taken an important first step, explaining: "I think the best thing is that they're going to have it there for at least four years. Right out of the gate they've announced that. It'll give people a chance to really get to know it.
"Over time, if they keep it in Nice, the towns and villages that you ride through will have the same name recognition as those in Hawaii and become benchmark points along the course that everybody knows. So it will build its own unique character and mystique and experience, hopefully.
"And I think another key part of it is whether they can really bring the heart and the spirit of Hawaii and Aloha and make that connection so that it's not like it's a standalone event when people are there, but they realise even though it's across two oceans, it's still part of the heart of IRONMAN and IRONMAN Hawaii."
Offering his advice
When asked how he'd define whether the split-location policy is working, Allen adds: "The experience will be different, which is fine, but at the end of the day, I think it'll be considered a success if the athletes go, you know what, I qualified for Kona, I ended up doing Nice but it was really cool, really amazing. Then IRONMAN will have done their job."
Allen also revealed that he will again be liaising with IRONMAN and doing everything he can to help: "Through my experience and my sort of stature in the sport, I have some ideas that I'll be sharing with them.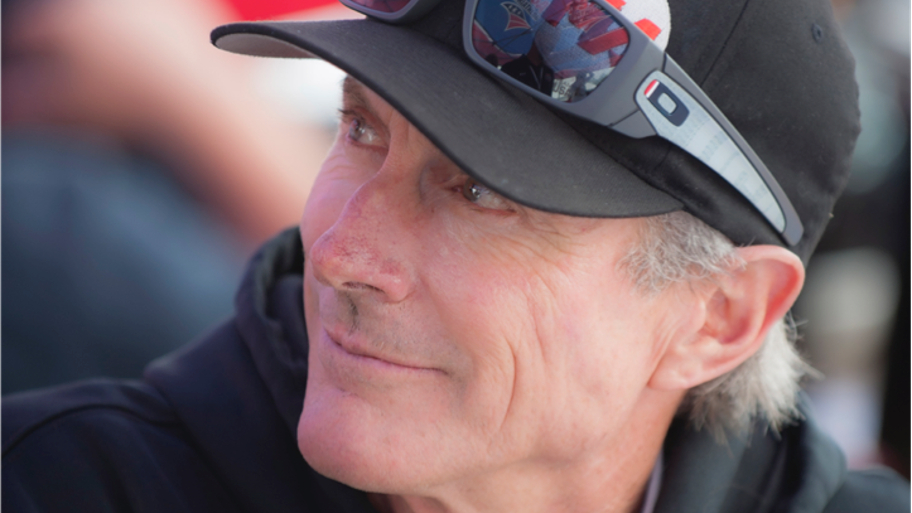 "I'm not sure if all of them are doable or realistic, but I feel like I have a good perspective and one that maybe nobody else in the world has because of my history in both spots. Winning Nice 10 times, winning Hawaii six times, racing Kona 12 times, being part of the whole sport.
"And I was actually there in the very beginning [of IRONMAN France, pre-2005 at which point the shorter triathlon event in Nice had started to wane in popularity]. I stepped in with the blessing of IRONMAN and Triangle, who started Austria, worked with them and we went to the city and said, hey, turn this into an IRONMAN and we guarantee you that it's going to reinvigorate the excitement around travelling here to Nice for triathlon.
"And they went for it. And as we know, the rest is history. And one of my great competitors and great friends is Race Director Yves Cordier. He was a perfect liaison to help facilitate everything and make it all happen. So even after my racing years, I've had a real great relationship with Nice itself."
'Give it a shot'
It's fair to say the decision to take one of the days away from Kona – the men this year, the women next – has split opinion. But as Allen rightly points out, IRONMAN was left with little choice. And he also highlights that the sport and event has always evolved, with this the latest continuation of that, even if it's a dramatic one.
"[Having two days for the first time in 2022] was just so much better than I could have ever imagined. And a lot of it was because the television crew didn't have to split themselves between the men and the women.
"So they were able to show the dynamic nature of the women's race in particular in a way that we've never been able to see before. There's so much going on that you just don't get to see when you've got half the number of cameras on the race.
"That was another real positive of having the two days of racing there in Kona. Obviously, the negative was the impact that it had on the community. And it was dramatic and it was a situation that was unfortunate, but one that it had to be dealt with.
"So IRONMAN weren't really left with a lot of good options. It's like, well, we go back to one day of racing, but they'd already committed to two days of racing prior to finishing the first year of it to see how it all shook out. So I don't think they wanted to back out of that. But then that meant that they've got to go somewhere else, which for a lot of people is like, well, I've trained my whole life to go to Kona, now you're saying go to Nice. There's that cynicism that comes out.
"But as I've said on 'Mondays with Mark Allen' (embedded below) the sport and this race has always evolved and changed.
"Imagine for a moment that the World Championship had taken place on the island of Oahu [where it originated in 1978 and ran through to 1980 before switching to the Big Island] for the last 30 or 40 years, and all of a sudden they go, we're going to move it to Kona.
"People would be incredulous. They'd be like, what? You want to change from this place where we've had this history and blah, blah, blah. Yet when they changed it in 1981, there were only 30 people or so in the race so it was no big deal.
"But obviously that was a great move and a great change, and there's been course changes since then too, lots of them. Most have worked well and those that haven't, they went 'all right, that didn't work' and corrected it.
I think it's important for the athletes to just give it a shot, give it a try, see what they think.
"You can't know what Nice is like until you've actually gone there and done it.
"And it's certainly not a waste of time. I didn't race there 10 years because it was a dump, because it was a second-class race. I raced there 10 times because it was world class and it was an amazing experience and one that forged who I am as a person.
"You've got to give it a chance is what I'm saying."