The big news this week was that the IRONMAN World Championship will be co-hosted by Nice and Kona for at least the next four years.
And there is simply no one in the world better placed to put all that into perspective and provide a unique insight than the triathlon GOAT Mark Allen.
He's best known for his six Kona titles but there's an argument – and as we'll see, he might even agree – that his 10/10 record in the Triathlon International de Nice is right up there with that.
So much to talk about so we've split the interview into three parts – what makes Nice so special, what he thinks IRONMAN have to do to make the co-hosting work and, finally, what it takes to win on the Cote d'Azur (and, as a bonus, whether he thinks modern-day legend Jan Frodeno will be a contender).
Home from home
Allen's triathlon history is entwined with the sport's spiritual base of Kona but as he points out straight away: "I had kind of two triathlon homes. I had Kona and I had Nice. And Nice was first up. That was where I just immediately had amazing success and had a real fun connection with the area, with the land, with the culture, with the whole experience and with the race itself.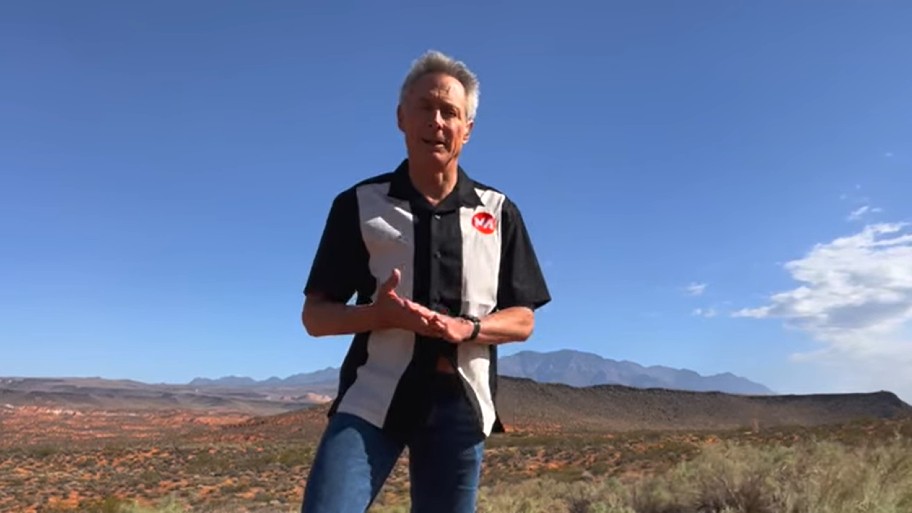 "And I think it played well into all of my strengths. You had to swim pretty decent, you had to be able to climb on the bike and you had to be able to run pretty fast for a long way on the run. And all of those things played right into my deck of cards, so to speak."
When asked to contrast that with Kona, where the first of his six-straight victories came at the seventh attempt in 1989, Allen admits: "Hawaii, obviously, was very different. It was very challenging for me. It was hard to figure out the pacing, hard to figure out the competition, the competitive element of it under that much pressure, and it was not natural for me. So it took a while to really tune into the kind of vibe or the energy or the heart of IRONMAN Hawaii.
"But of course, once I did, then it turned into the kind of a similar situation as Nice, where once I was winning, I never lost."
Perfect 10 on the French Riviera
And at this point it's well worth underlining the status of those races in Nice and the fact that the city's triathlon history goes back almost as far as Kona's.
Allen explains: "In the years that I was racing Nice, some years it was the biggest race in the sport. And other years it was at least right up there with Kona, one of the hardest ones to win because of the competition.
"So I really had a chance to have some great battles with a lot of different athletes over the years. That's also something that has made Nice amazing, it wasn't just like a handful of folk who kept going back each year.
"I mean, there were the regulars, but there were also those who were up and coming who were like, 'I'm going to get that dude this year, I'm not going to let him win!'. Which makes it even more amazing to me that I won Nice 10 times and never lost."
Triathlon folklore
When asked which of those battles he remembers most vividly, he nominates his last two appearances there, the first of which saw him come within a whisker of losing that proud unbeaten record in a classic 1992 showdown.
And it came against none other than Yves Cordier, the man who has headed up IRONMAN France for the last two decades and is now the Race Director for Nice's hosting of the IMWC.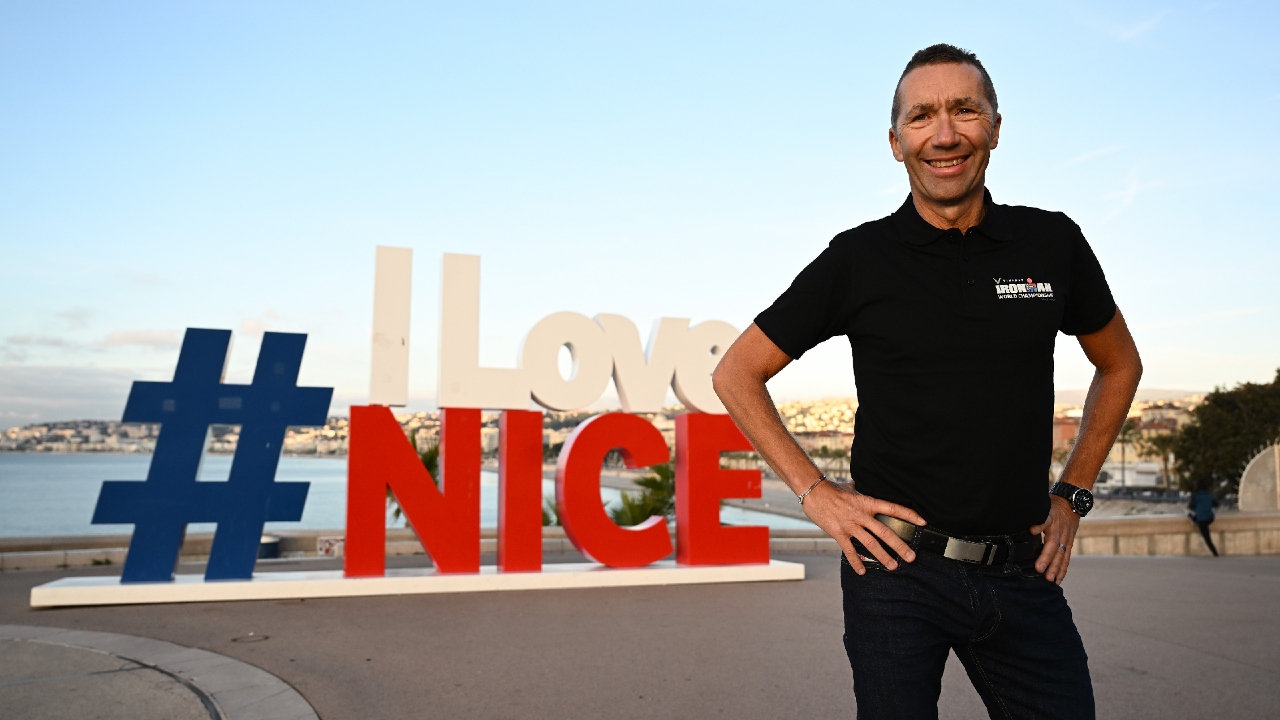 Allen takes up the story: "The top of the list is the one with Yves where he was around seven and a half minutes ahead of me off the bike. And at the turnaround [it was an out-and-back 32km run in those days], I'd only made up two and a half minutes and I thought, okay, at this pace, I'm falling short by about two and a half minutes.
"So on the way back, I said, if I run like a triathlete, I will not win. I need to run like a runner. And so I shifted away from that steady mode and I just surged and I would go as hard as I could until I just couldn't stand it or hold it any longer. And then I back off and recover. And I kept going at it again and again and again.
"And just as I approached the beginning of the Promenade, I came upon the very back of the entourage that was following Yves and cheering him on. And it was massive. There were like hundreds of people on mopeds and bikes, you name it.
"They didn't know I was coming either, because when I finally caught the back of that entourage, this one French guy turned around and I thought he was going to have a heart attack! But it took a long time to work through that entourage and I literally passed him just as we went by the sign that said 400 meters to the finish.
"It was bittersweet for me because I wanted Yves to win that race as much as he did, with him being from Nice and having so many years where he was out there in the lead. And so there was that moment like, do I just let him win? Do I come in and hold his hand? What do I do? And I thought, this sport is about putting out your best. I knew I could pass him. And so I did. And I knew that it would be heartbreaking for him. And it was.
"The other one that stands out was when I raced Simon Lessing, the last year I competed. He was a character, and he kept pulling in right behind me on the run and trying to draft, and I said, you have to come around, Simon, and he wouldn't. So I stopped in the middle of the road – stopped running. Then it was like cat and mouse forever. But that's a whole story in itself!"
So incredible insights into both Nice and Kona, which makes Allen essential listening in terms of what he feels IRONMAN and Nice now have to do to make the co-hosting really work.
His latest 'Mondays With Mark Allen' feature, embedded below, sets out his views on the split locations over the next four years as does the second part of this interview.