Elite coach Mark Buckingham was part of our live coverage of the Arena Games in London at the weekend and he's back to provide his detailed insights and analysis on a men's race which was won in impressive fashion by Justus Nieschlag...
Justus was really good. I was watching the heats and I think it was all about him just making sure he got through them. He didn't really put a massive marker down, but he was strong.
But in the final on that second stage, he was able to go away from Alex [Yee]. That's the stage that started with a run so they're all relatively fresh and to put I think three or four seconds into Alex in that discipline isn't something many people do. By the end of that stage he'd effectively put the race out of Alex's reach and he then did a really good job closing out the win.
The tech side is interesting because I think with his long stride, Justus is able to propel that treadmill a little bit more effectively than some of the other guys. He's just really strong over all three disciplines but his running on that curved treadmill was sublime.
Strada not a surprise after heats
I got the three podium picks right – but had Alex and Justus in the wrong order! The reason I went for Nicolò Strada for third was because he was so solid in the heats.
His swim was really good. He had one of the fastest bikes and then his run was solid each time and he just got the bit between his teeth and seemed to relish the racing. I thought it was going to be neck-and-neck between him and Max Stapley, but I tipped Strada as he looked really comfortable on the bike and he was brilliant in the final.
Going back to Alex, he was very good in the final on stage one. He had a three seconds lead at the end of that and then you kind of go, maybe he's going to win the whole thing.
But then that quickly shifted when Niechslag started outrunning him on the start of stage two, and that's when he left me scratching my head a little bit. I really didn't expect that. It was a great battle and I think Alex will be really pleased with his display. There's not much else he could have done. Justus was the best man on the day, he was so much better.
To draft or not to draft
I think that Saturday's format with the drafting switched off was a lot more in Alex's favour because groups couldn't form of really fast swimmers and get away from him, which we saw in Munich.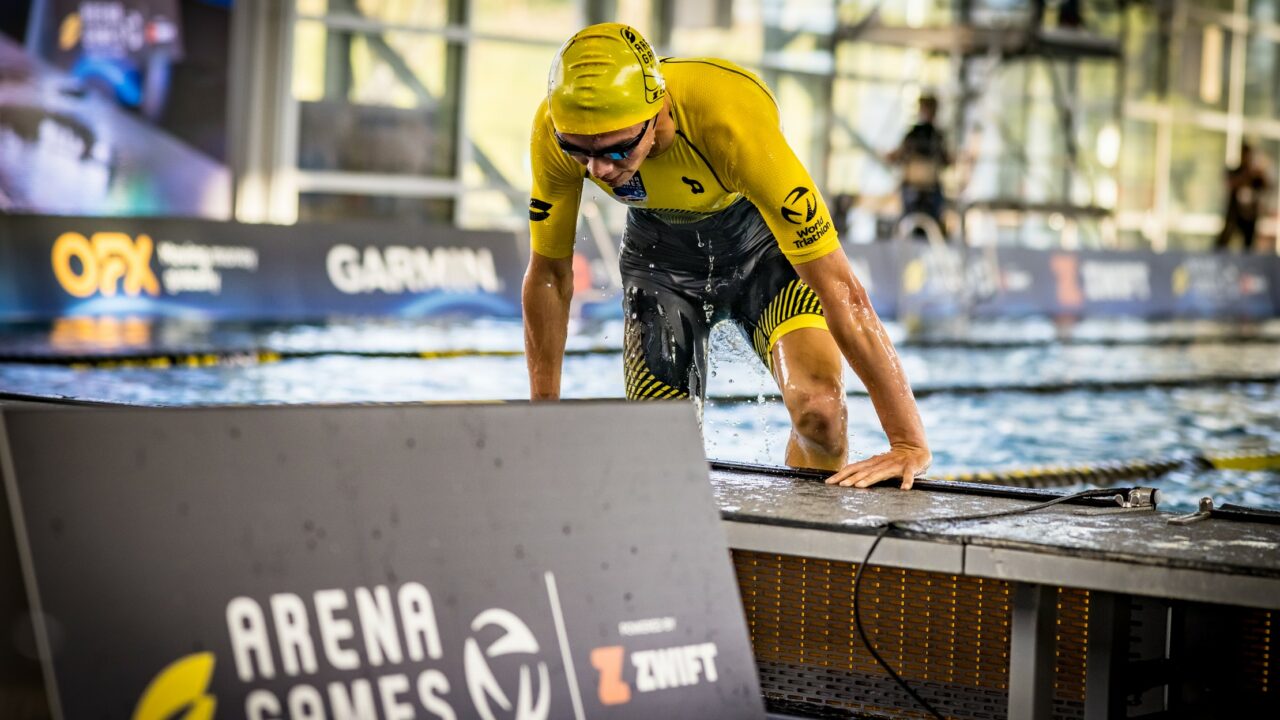 I think for the purist – and I would probably put myself in that category – we like to see what everyone's got rather than riding in groups and things like that. And so I really enjoyed the format.
However, obviously Super League want to appeal to that sometimes armchair audience and people new to the triathlon and short course racing. And I maybe think it wasn't as exciting for the neutral.
We got to the last race and I think I posted that there was almost 10 seconds between every competitor and you just wouldn't get those same gaps in draft-legal racing. So I think when it comes to that final stage, it maybe doesn't make it as exciting.
There's not as much happening in the changing of positions, but we probably saw the best triathletes on the day in this format in each race as well, so it's one you can argue both ways!
Three-way battle
Looking ahead to the final showdown in Singapore, it's Justus and Aurelien [Raphael] who lead the way.
But I think with Alex being such a strong competitor, he's right in the mix too.
They're going to be swimming in open water in the Marina Bay Reservoir, a pretty simple out-and-back type of course. That will bring a new dynamic – there will be no tumble turns and the really strong pool swimmers are not going to have as much of an advantage.
And I think that we're going to get really close races between that trio which should be super exciting.