After a challenging last few months, Australian star Matt Hauser made his return to racing at the second round of the Super League Triathlon Championship Series in Toulouse this weekend for the Team Santara Tech Eagles.
Following a maiden win on the WTCS circuit in Montreal earlier in the summer, things seemed to be progressing nicely for Hauser leading into the crunch part of the season, but an untimely Covid-19 infection amongst other things have derailed his past few weeks of racing.
Missing the Paris Olympic Test Event was a real blow two weeks ago and after also scratching from SLT London, Hauser shared his thoughts on the trials and tribulations of triathlon after making it back on to a start line in Toulouse.
"It can give us the greatest yet worst moments"
Finishing ninth in the South of France, Hauser revealed that whilst he was glad to be racing again, it has taken a substantial mental toll to cope with the fact that the most important races of his year, the Test Event, Super League series and WTCS Grand Final, will have all been impeded by a bout of poorly timed sickness.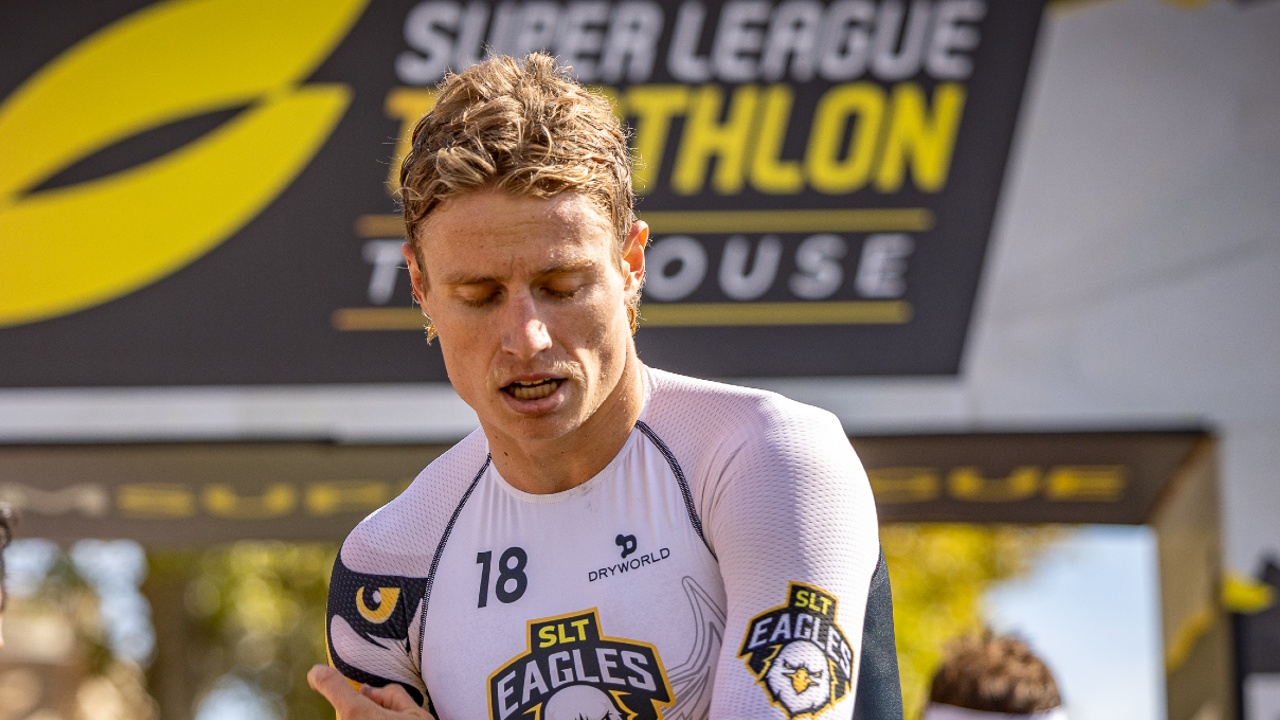 "Not normally one for essays but feel after this weekend I wanted to share my thoughts. This professional sport thing we commit our young lives to can give us the greatest yet worst moments. We internalise emotions, self-scrutinise performance and blindly push ourselves to the limit most days.
"After the carnage of Super League Toulouse, the controversy surrounding it and my own struggles with health over the past month, sometimes it f****** sucks and there's always more losses than wins. Triathlon is a tiny bubble in the world we live in but at times it feels like it's so much bigger.
"A thing for everyone to remember is that for this short period of our lives we'll give everything to reach our goals because that is the passion that gives us purpose, but there is always another purpose waiting to be found. Crashes, unfair penalties, sickness and injury are only amplified because of how much we put in.
"It's nice to remind ourselves sometimes that this sporting journey is a fraction of a lifetime. For now we'll keep showing up, putting our bodies on the line and entertaining the best way we know how. That's our purpose, for now!"
Over the next month of racing, Hauser is set to continue to tackle the Super League Championship Series, as well as taking on the WTCS Grand Final in Pontevedra with the hope of securing qualification to the Paris Olympic Games in 2024.