British Paralympic medallist George Peasgood is in a neuro critical care unit in hospital and yet to regain consciousness following a bike accident on October 1st.
Peasgood's girlfriend Frankie Hall confirmed in an Instagram post: "As many people already know, last Saturday on our ride, George suffered a freak accident on the bike [no other parties involved]. He has suffered severe injuries specifically a diffuse axonal injury, and is currently undergoing treatment in a neuro critical care unit.
"Since the accident and for the foreseeable future, I shall be based around the hospital and the rest of George's family to help with the long recovery journey.
"We do not have any further information at this stage, we will know more once he regains consciousness, but we appreciate your respect and privacy at this time."
Silver and bronze in Tokyo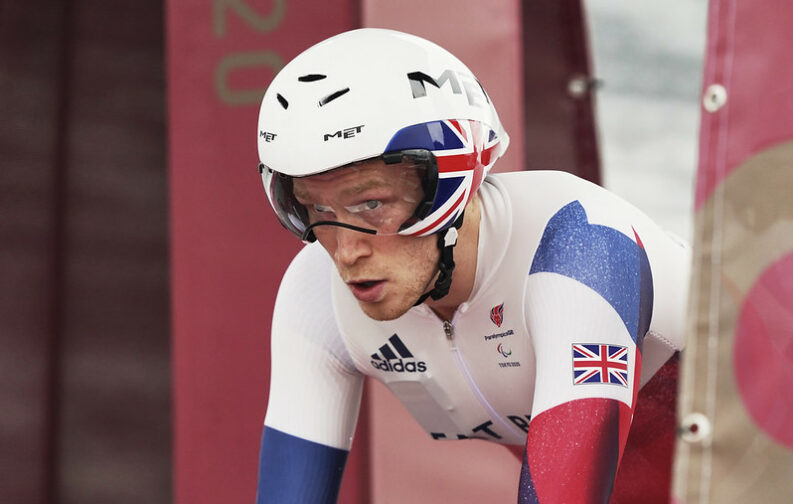 Loughborough-based Peasgood competes at the highest level in both triathlon and cycling, winning a silver medal in the PTS5 Paratriathlon and a bronze in the C4 Time Trial in Tokyo last year.
The 27-year-old is also a multiple Para-Cycling Time Trial World Champion in the C4 category, having successfully defended his title in Canada in August.
At those World Championships he also produced an exceptional performance to take bronze in a reduced bunch sprint in the road race.
Hall added in the Instagram post: "I would also like to personally thank the fast action of the Essex and Herts Air Ambulance crew, local police and ambulance paramedics who ensured that George was in safe hands within minutes of the incident.
"A thank you to Blue Carpet Management, British Triathlon and British Cycling for their continued support for George.
"To all of our friends, please know your support means the world to me, and will to do him too. He is a fighter, I've never known anyone as strong as George and I know, when it's ready he will pull through."
Support from around the globe
World Triathlon, the sport's governing body, posted in response: "We are incredibly saddened to hear the news that Paralympian George Peasgood was involved in an accident and has suffered severe injuries.
"We wish him all the best with his recovery and look forward to welcoming him back on the blue carpet very soon. With love and support from the World Triathlon family and entire community."
Everyone at TRI247 would like to echo those sentiments.
British Triathlon's Head of Paratriathlon, Tom Hodgkinson, who was previously at British Cycling, has been in close contact with Peasgood's family since the accident. British Triathlon is handling all media enquiries.
A statement from them read: "We like the rest of the triathlon community are keeping George in our minds. His family want to thank everyone for their kind wishes but ask for privacy at this time. We will continue to support his family and ensure that they and George have everything they need."