The Patagonman, once described by triathlon legend Tim Don as "the hardest and one of the most special races I've ever done", took place on December 4th, with Ben Hoffman of the United States and Caroline Livesey of the United Kingdom victorious in truly testing conditions.
Chilean Navy ensure swim goes ahead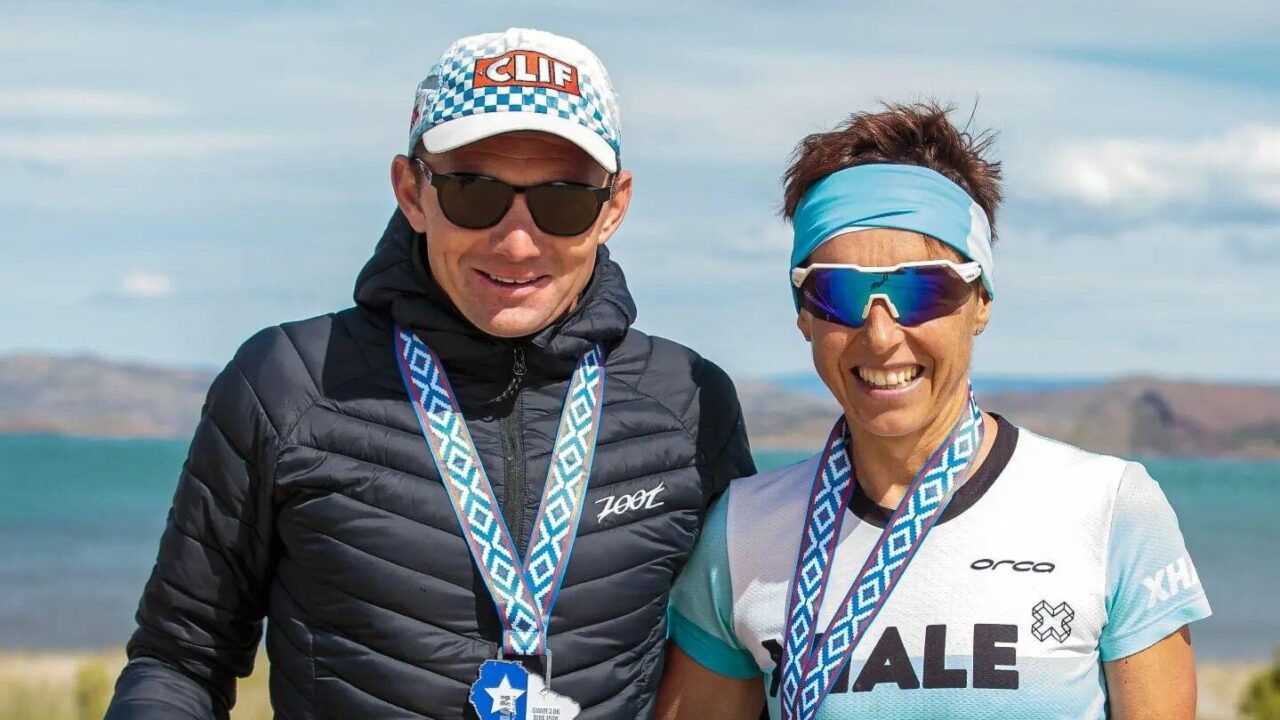 In keeping with the traditional test of toughness that some of the hardest triathlons in the world begin with, athletes competing in the Patagonman start by jumping off a ferry into the Aysen Fjord, in temperatures of just over ten degrees celsius.
Due to the extreme weather conditions on Sunday, which saw winds of up to 40 knots and strong currents in the fjord, the swim was shortened to 2km, thanks to what the race director Ignacio Valdivieso called "an extreme protocol with the Chilean Navy".
After swimming the 2km to Puerto Chacabuco before sunrise, the international field headed out on the bike to Villa Cerro Castillo, in weather conditions which showed no signs of relenting.
As well as dealing with long stints of riding straight into a block headwind, accompanied by the typical Patagonian combination of wind and rain, the competitors had to navigate four sections of non-tarmac surfaces, including gravel, before dismounting their bikes and heading out on the run at Cerro Castillo.
Out on the run, eventual winners Hoffman and Caroline Livesey tackled one of the hardest marathons in the sport, especially after that ride, to ring the bell at the finish line and take home the champion's "boina", a local Patagonian beret.
In the men's race, Kevin Jervis (USA) was second followed by Scott Whittlestone (GBR) in third, with the women's podium rounded out by Maggie Rusch (GBR) and Saleta Castro (ESP).
What the winners had to say
After the race, both winners took to Instagram to sing their praises of the event, with Hoffmann first addressing the conditions, especially on the bike, stating: "It was an incredibly challenging ride with strong winds, bits of cold rain and lots of climbing."
The former IRONMAN World Championship podium finisher, who won IRONMAN Texas earlier this year, added that the race was "incredible on every level, from the organisation, landscape, weather conditions, my support team, and the emotional finish line" – high praise from an athlete who has experienced the heights of long course triathlon.
Women's winner Livesey shared similar sentiments, saying: "The organisation did a fantastic job both before the race and during. They really are an amazing team of passionate people who are truly invested in delivering the best possible experience for the athletes."
The Brit, an experienced XTRI racer, also noted the incredibly tough weather, recounting that "it was a day of extremely challenging conditions with gusts of wind that nearly took me off my bike and were even scary on the run", but acknowledged that "it's Patagonia", which is a large part of what attracts people to the race to begin with.