Despite finishing a strong second behind an incredible Anne Haug at the PTO Tour European Open on Saturday, there was always going to be some disappointment that the PTO Tour 100% record of Ashleigh Gentle had come to an end.
For the Australian, however, there were more positives than negatives to come from the race in Ibiza and if anything, her performance was a testament to her mental abilities as well as her physical ones.
In her post race interview, an exhausted Gentle shared that she had left everything out on the race course and that the performance she'd put together was a step in the right direction.
"I left it all out there"
As the PTO World #1, Gentle went into the race in Ibiza as a favourite, despite a disappointing performance at the Peniscola Infinitri in the build up to the race.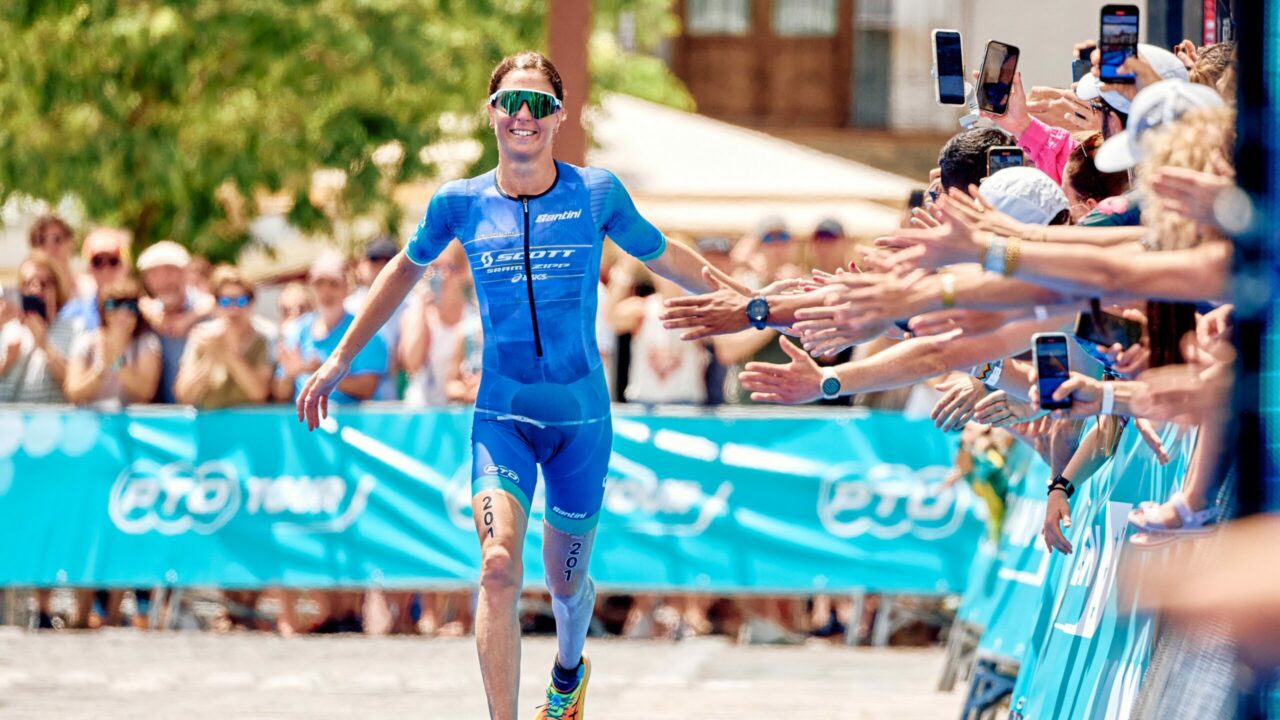 Whilst Gentle eventually just missed out on the win in Ibiza, she shared that some of the sensations she felt in Peniscola again came up at the PTO event.
"That was really tough – I felt really off today and didn't really know how it was going to go. However, I left it all out there and I'm really proud of how I raced.
"It's been a bit of a tumultuous couple of weeks in Europe, but sometimes that's part of being a professional and you have to roll with the punches."
Gentle added that despite an athletes best efforts, race day rarely goes perfectly and that her performance in Ibiza involved overcoming a lot of obstacles.
"It never really goes perfect and I don't really know what perfect preparation is – it's about trying to overcome challenges and trusting yourself.
"At the end of the day, I would have been happy with wherever I came as long as I put together a race that was my best on that day. I did that today – Anne was a class above everyone else and she really deserved that win.
"This is a new year"
Acknowledging the pressure that comes with being PTO World #1 and having been unbeatable at the PTO Tour in 2022, Gentle revealed that there were a lot of pre-race nerves.
"I was really unsure of how I was going to go and it was really nerve-racking as a lot of people had high hopes of how I was going to go based on last year."
Whilst she couldn't quite keep her perfect record, Gentle believes she has a lot more to give this year and is confident that she can take on any new challenges that 2023 may present.
"Last year was last year – this is a new year, there are new challenges and you've still got to put your best foot forward every day on the race course.
"I've learnt so much already this year and really think I've still got more to give throughout this year."