The Professional Triathletes Organisation (PTO) have just released a statement following yesterday's news that American pro triathlete Collin Chartier has been suspended for three years by the International Testing Agency (ITA) after testing positive for EPO in an out-of-competition doping test on 10 February 2023.
The biggest win of Chartier's career came in last September's PTO US Open in Dallas when he claimed a shock success against a stacked field.
In a post on Instagram, Chartier detailed what made him resort to the use of a performance enhancing drug, sharing he started using it "in November". He added that he has no plans to ever return to professional racing and takes full responsibility for his actions. His early admission of guilt is the reason for a three-year, rather than the typical four-year, period of ineligibility.
That ineligibility across all sports (and organisers) runs until 26 March 2026 and any competition results obtained by Chartier after the positive test in February would have been disqualified, but he hasn't raced since the IRONMAN World Championship on 10 October.
Zero tolerance
The statement from the athlete-owned PTO read: "We were deeply disappointed to hear the news about Collin Chartier's anti-doping rule violation (ADRV).
"Protecting the integrity of our great sport is absolutely paramount to the purpose of the PTO and our members. There is no place for doping in sport and we have zero tolerance for anyone who abuses this.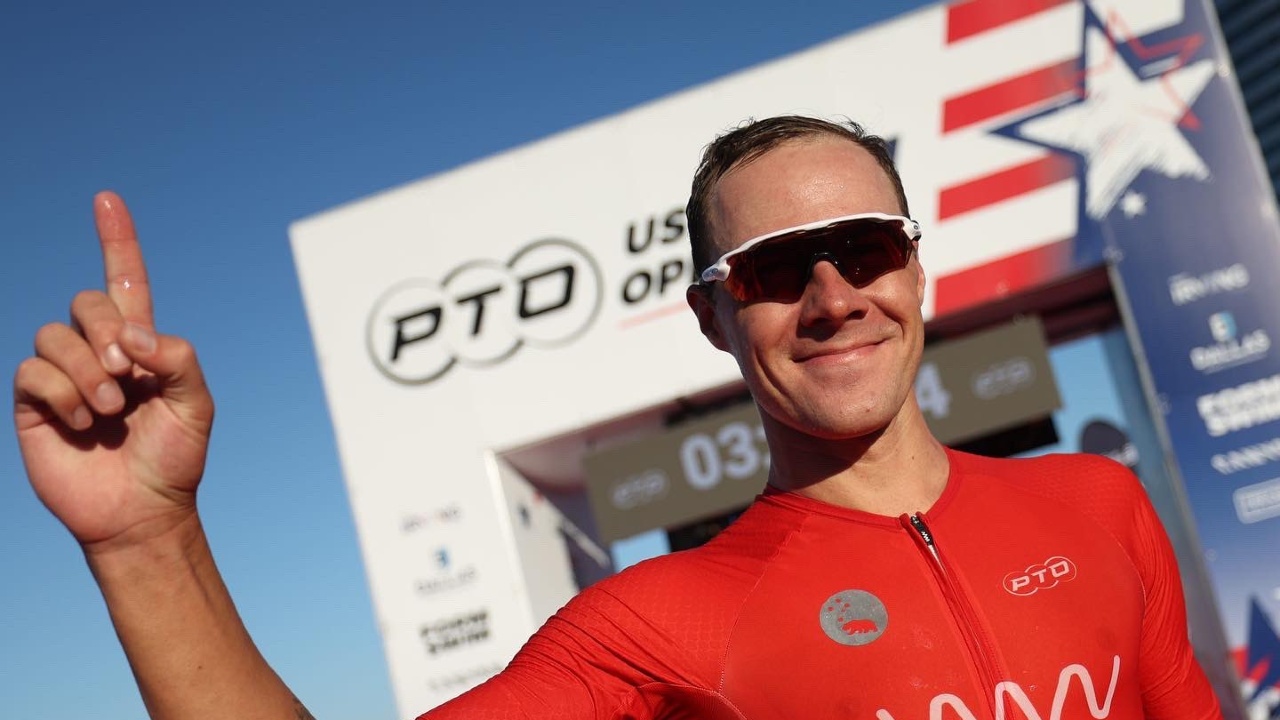 "We are seeking legal and expert advice on the specifics of Chartier's ADRV as they relate to the PTO and cannot comment further until this is completed."
Chartier's prize purse from the US Open win was $100,000 and he also earned an additional $14,000 for ending the 2022 season in 16th place in the PTO rankings.
The news of his positive test comes less than two weeks before the European Open in Ibiza, the opening PTO Tour event of the season which will feature two of the strongest middle-distance fields ever assembled – and a prize fund of $600,000.