The final checks have been done, and the Professional Triathletes Organisation (PTO) have formally confirmed that Kristian Blummenfelt (NOR) and Anne Haug (GER) topped the 2022 year-ending PTO World Rankings. They will each collect a $100k bonus to reflect their performances last season.
They follow in the footsteps of the 2021 winners, Gustav Iden and Lucy Charles-Barclay, who finished the latest year ranked second and fifth, respectively.
The Blu Train rolls on
Having won the Olympic Games and World Triathlon Championship in 2021, Big Blu had a tough act to follow in 2022. That didn't stop him setting himself challenging targets – and achieving the vast majority of them.
Winning an IRONMAN World Championship (St George), an IRONMAN 70.3 World Championship (also, St George), dominating at the Collins Cup and coming out on top at the memorable Sub7 Project too, he can't be accused of lowering his standards… even if finishing third in Kona did hurt.
Performances on home soil in Bergen, followed by WTCS events in Bermuda and Abu Dhabi, indicate that his aim to return to top short-course form and defend his Olympic gold medal in Paris, is still a realistic target. Any thoughts that a long-course season would destroy his speed, seem to have been quashed.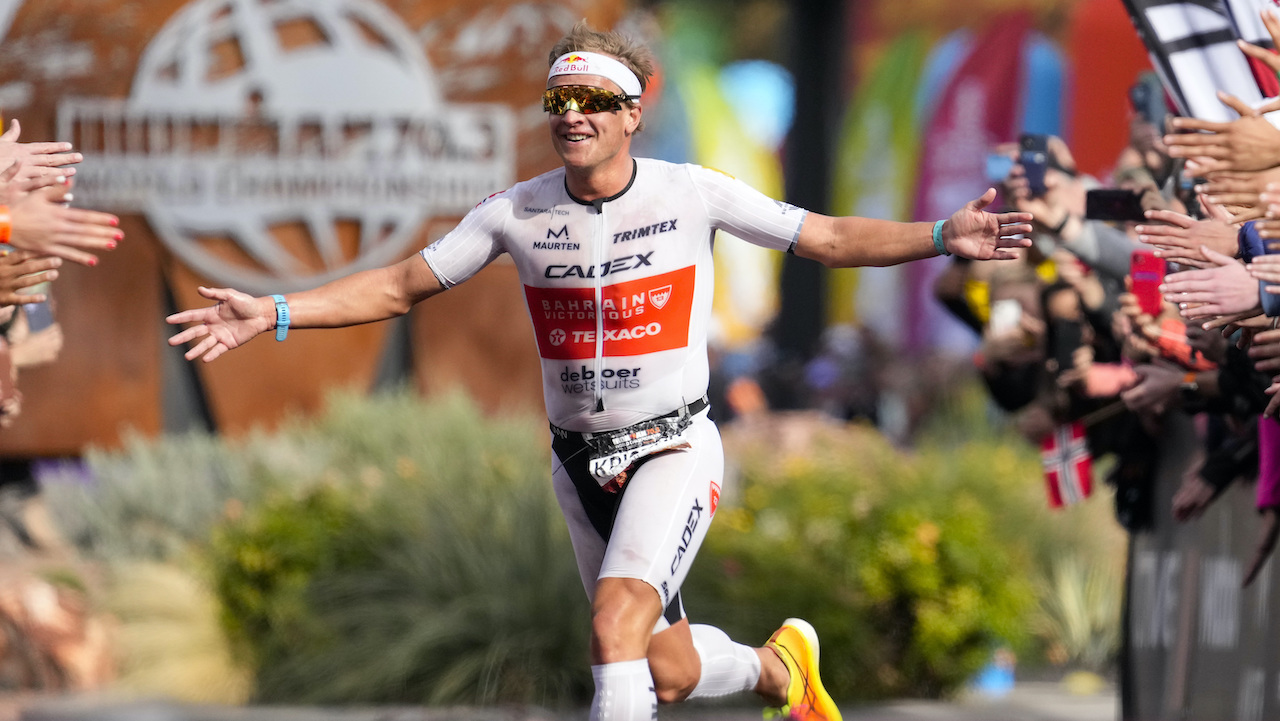 "It was a strong year for me winning the Ironman World Championships and 70.3 World Championships in St George among other performances. Finishing top of the 2022 PTO World Rankings is something I'm very proud of and I'll be trying to do the same again in 2023," he said.
Consistency counts for Anne Haug
For Anne Haug, her top performance (statistically) came in July with another impressive victory at Challenge Roth. She also took bronze at both IRONMAN World Championship events this year as well as taking a match victory as part of the victorious Team Europe squad at the Collins Cup in Samorin.
The German will turn 40 later this month, but remains one of the most consistent performers in the sport – and is still the top-ranked runner too.
If you don't go up a level each year, you'll fall behind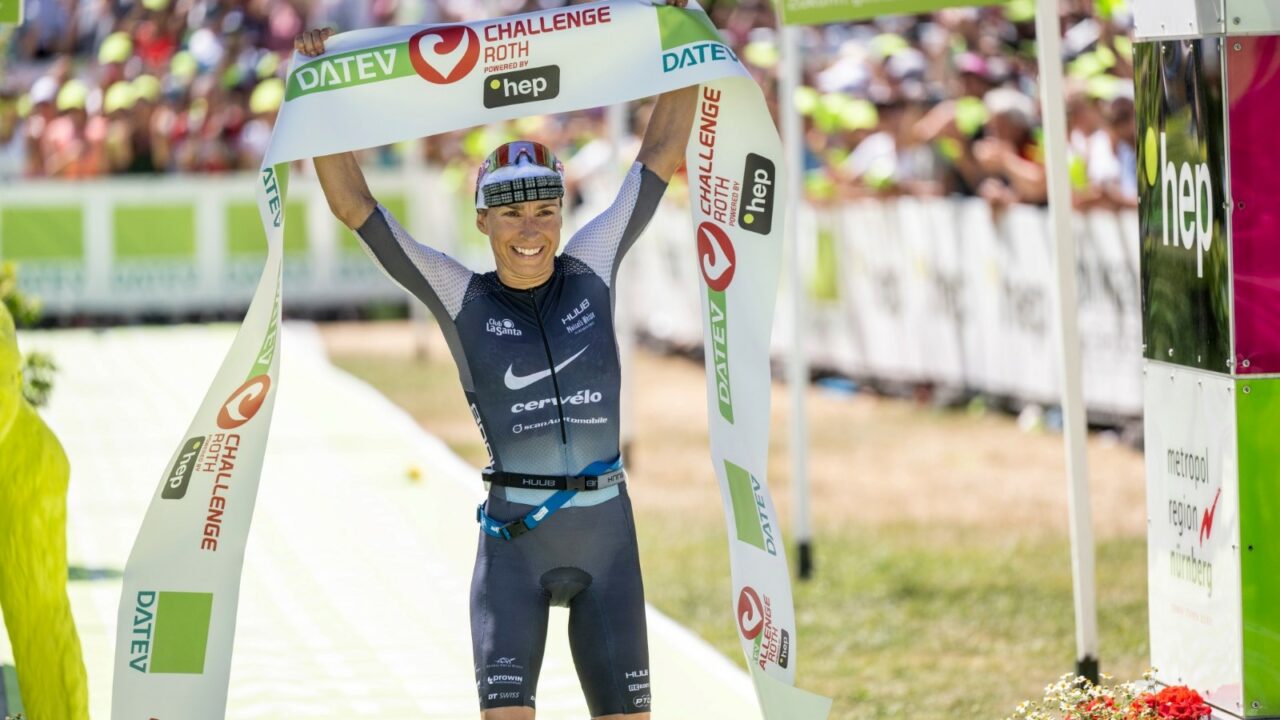 "I'm really overwhelmed to be on top of the PTO World Rankings after the challenging Covid years. Although I didn't have the one outstanding race I would have wished for, I was able to be very consistent in my performance throughout the season, thanks to my amazing team behind me. They kept me fit and healthy," said Haug.
The German also sang the praises of her competitors and the depth of talent on show through the year.
"This year we saw some absolutely outstanding performances, for example Daniela [Ryf] at the Ironman Worlds in Utah, Chelsea in Kona or Taylor [Knibb] at the 70.3 Worlds. That inspires me, shows how fantastic our sport is and that if you don't go up a level each year, you'll fall behind."
"The new PTO Open races give us a unique opportunity to race the best athletes from all distances, which improves the quality of every race and adds the spice everyone needs to perform. The team format of the Collins Cup has also pushed racing to a new level, strengthening camaraderie, team spirit, fair play and tactics."
How do the PTO Rankings work?
This is not just about kudos – the athletes are fighting it out for a bonus pool worth a cool $2million in the 'Race For The Rankings'.
Each athlete has a points total which is an average of their three best races during the ranking period.
Without becoming too technical and explaining the algorithm in detail, an athlete's score for a single race is based around their time – and not finishing position. The base is 100 points and the variance below or above depends on their time compared to what the PTO calls the 'Adjusted Ideal Time' for that specific race.
As for which races are points-eligible, within reason it brings in any non-drafting race which has at least a minimum professional prize pool and is greater than Olympic distance.
All change for 2023?
An interesting note in the formal news issued by the PTO is an indication that there could be some material changes to the ranking system approach moving forward, with the news that 'The PTO and an athlete committee is working on an updated version of the PTO World Rankings system for 2023, that will be announced next month.'
Final 2022 PTO Rankings – Men
The leading men, as of December 31, 2022 were as follows (prize money in brackets):
1. Kristian Blummenfelt (NOR) 118.79 ($100,000)
2. Gustav Iden (NOR) 116.41 ($90,000)
3. Magnus Ditlev (DEN) 114.97 ($80,000)
4. Max Neumann (AUS) 109.65 ($70,000)
5. Sam Laidlow (FRA) 109.34 ($60,000)
6. Lionel Sanders (CAN) 105.60 ($50,000)
7. Patrick Lange (GER) 105.01 ($45,000)
8. Alistair Brownlee (GBR) 103.74 ($40,000)
9. Joe Skipper (GBR) 103.43 ($35,000)
10. Sam Long (USA) 103.40 ($30,000)
11. Daniel Bækkegård (DEN) 102.82 ($25,000)
12. Ben Kanute (USA) 102.69 ($20,000)
13. Leon Chevalier (FRA) 100.49 ($18,000)
14. Florian Angert (GER) 100.38 ($16,000)
15. Matt Hanson (USA) 99.94 ($15,000)
16. Collin Chartier (USA) 99.13 ($14,000)
17. Braden Currie (NZL) 98.70 ($13,000)
18. Pieter Heemeryck (BEL) 97.14 ($12,000)
19. Rudy Von Berg (USA) 96.13 ($11,000)
20. Denis Chevrot (FRA) 96.02 ($10,000)
Final 2022 PTO Rankings – Women
1. Anne Haug (GER) 117.06 ($100,000)
2. Daniela Ryf (SUI) 115.32 ($90,000)
3. Ashleigh Gentle (AUS) 113.54 ($80,000)
4. Taylor Knibb (USA) 112.95 ($70,000)
5. Lucy Charles-Barclay (GBR) 109.61 ($60,000)
6. Laura Philipp (GER) 109.38 ($50,000)
7. Chelsea Sodaro (USA) 108.72 ($45,000)
8. Paula Findlay (CAN) 106.12 ($40,000)
9. Kat Matthews (GBR) 105.08 ($35,000)
10. Sarah True (USA) 101.48 ($30,000)
11. Skye Moench (USA) 98.93 ($25,000)
12. Holly Lawrence (GBR) 98.44 ($20,000)
13. Fenella Langridge (GBR) 98.26 ($18,000)
14. Lisa Norden (SWE) 96.14 ($16,000)
15. Emma Pallant-Browne (GBR) 95.18 ($15,000)
16. Jocelyn McCauley (USA) 93.23 ($14,000)
17. Sarah Crowley (AUS) 93.20 ($13,000)
18. Julie Derron (SUI) 92.92 ($12,000)
19. Ruth Astle (GBR) 92.46 ($11,000)
20. Flora Duffy (BER) 92.45 ($10,000)