The Professional Triathletes Organisation (PTO) have announced nearly a couple of weeks after the event that the Collins Cup winning duo of Daniela Ryf and Kristian Blummenfelt have been named Most Valuable Players.
Ryf took a maximum six points in match one against Olympic and Commonwealth champion Flora Duffy of Team International and Sarah True of Team USA – earning the aptly named Erin Baker award.
"It was a privilege to be on Team Europe once again for the Collins Cup," said Ryf.
"I was glad this year I was able to help Europe to another victory. It was an honour to meet Erin Baker, who was Team International's captain, and to receive the Erin Baker Award."
Setting the tone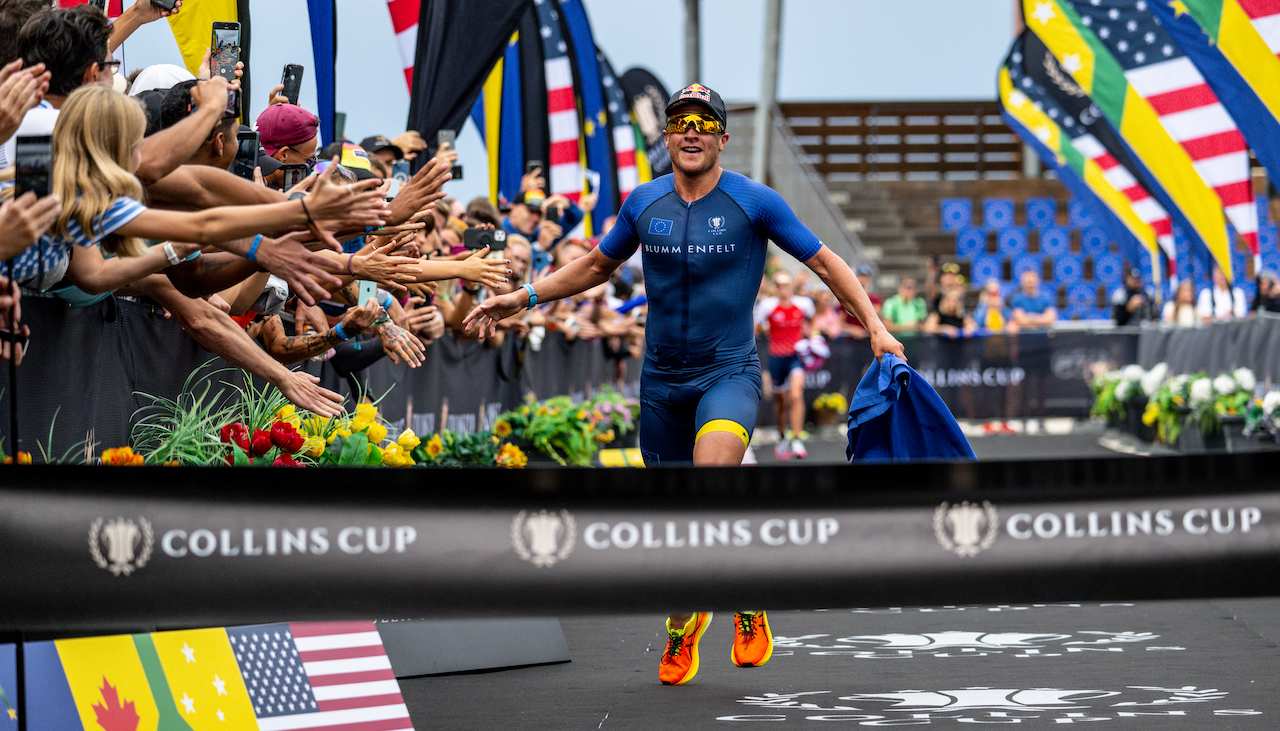 Blummenfelt also earned maximum points in match seven as he left Team International's Hayden Wilde and Team USA's Ben Kanute in his wake to take home the Dave Scott award.
"It was exciting to participate in my first Collins Cup," said Blummenfelt.
"I was ready when Normann [Stadler, co-captain] put me in the first men's match, and I am glad I was able to reward his confidence in me by bringing home six points for Team Europe. It was an honour to be part of Team Europe and to be awarded the Dave Scott Award."
Meanwhile, the Team International pair of Tamara Jewett and Max Neumann were awarded the Julie Moss award for their courageous performances.
Jewett went toe-to-toe with Team Europe's Anne Haug in match six after battling back from a bike accident earlier in the year, which saw her hospitalised, to qualify for her maiden Collins Cup appearance.
Meanwhile, Neumann overcame devastating cramps to finish match nine, denying Team USA vital points to ensure Team International would avoid the dreaded Broken Spokes trophy.
Craig Alexander, former World Champion and Team International co-captain, commented: "Both Tamara and Max epitomise the beauty of the Collins Cup, where performing for your team outweighs any individual glory. They both fought hard to the end for Team International and it was a privilege to be the captain for such fine, upstanding professionals."