Ultra (Tri) good news for Adam Bowden
It's been a good start to the year for Adam Bowden. Not only did he back up his very strong debut season at the 70.3 distance in 2018 with a big win at IRONMAN 70.3 Dubai in early February, but his efforts have now secured him a new bike deal. In 2019 he'll be riding a custom painted 'Racing Red' edition of the Ribble Cycles Ultra Tri.
Look out for an in-depth interview with Adam coming to you very soon on the site.
---
Ribble Cycles are pleased to announce that Adam Bowden will be racing on their aero-optimised Ultra Tri bike in 2019.
Following Adam's win at IRONMAN 70.3 Dubai earlier this year, Adam says "I feel I've only scratched the surface of what I am capable of at this distance. We've been working hard to improve my aerodynamic efficiency on the bike and I'm excited to improve this further with Ribble on the Ultra Tri – taking my racing to the next level and building upon my record-breaking debut season."
Andy Smallwood, Ribble's CEO adds, "We're delighted to have Adam racing on our aerodynamically advanced Ultra Tri. Seeing GB's 70.3 record holder putting it through its paces on the world stage in real race conditions is not only very exciting for our brand, but will also be extremely important in the continued development of this bike and our R&D programme.
Adam will be racing on a Racing Red custom colour Ultra Tri race bike and joining other Ribble sponsored triathletes, Sam Proctor and Dee Allen.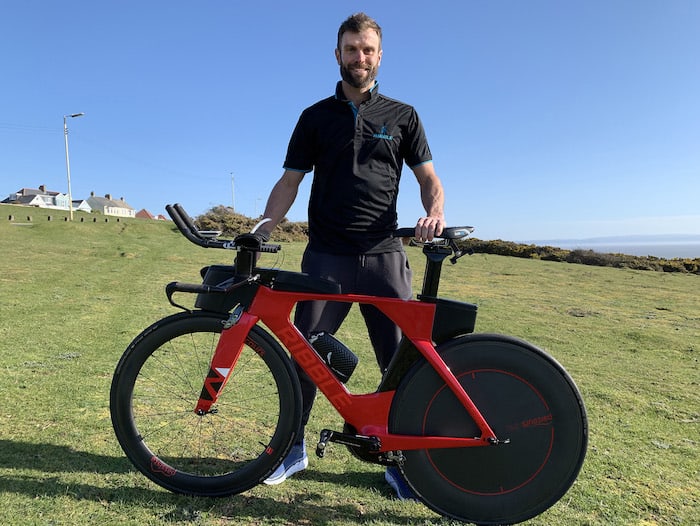 https://www.ribblecycles.co.uk/ribble-ultra-tri/
Adam will be attending the London Triathlon Show on Saturday afternoon, 30th March appearing on the Ribble stand and on stage and will be racing IRONMAN 70.3 Oceanside on 6th April.