Rudy von Berg, who grew up right on the course in Nice, put together a brilliant performance on Sunday to finish fourth at his second ever IRONMAN World Championship.
After finishing 20th last season in Kona, the American was in the mix from the gun in Nice and battled all the way with Dane Magnus Ditlev for the final spot on the podium, as he just fell short on the back half of the marathon.
Sharing his experiences out on the race course, the PTO World #20 was rewarded for his bravery on the bike and has given himself a perfect springboard heading into next season and another attempt at a World Championship podium.
"I was treated like a French guy today"
Heralding the support out on course, the American was full of praise for the French crowds and the venue, with the atmosphere out on course pushing him through the toughest patches.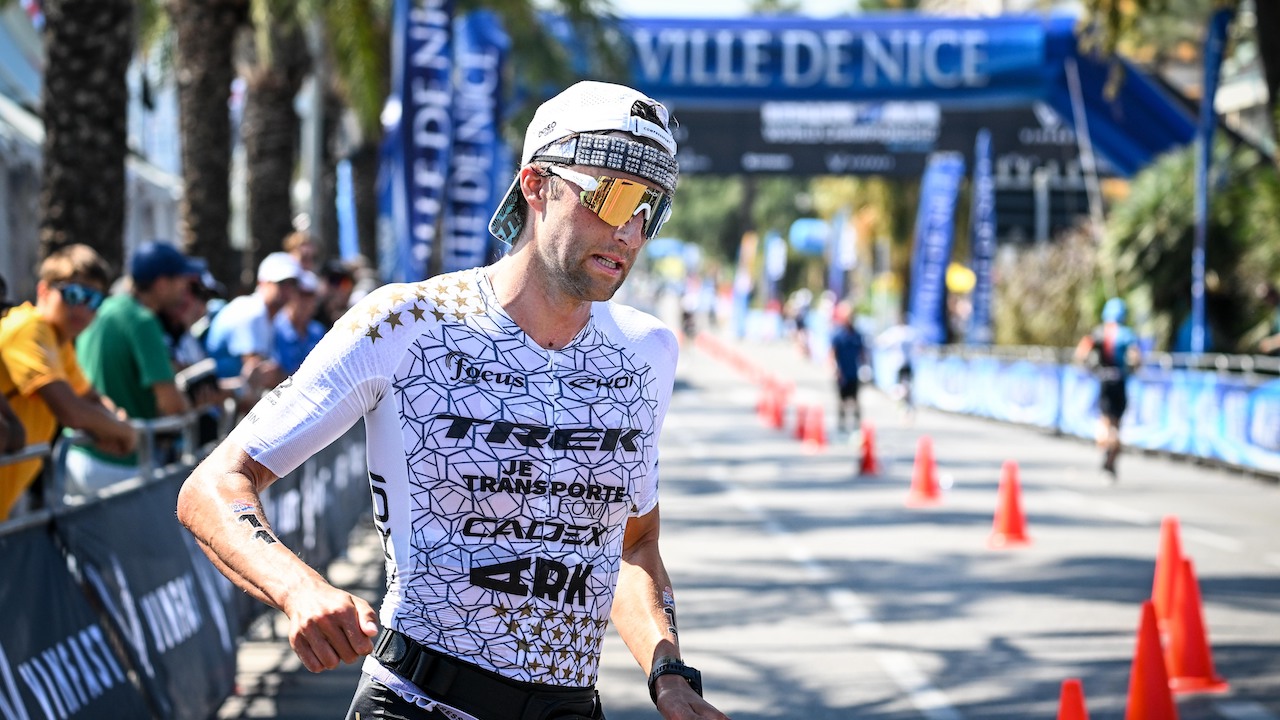 "Home race and I felt the support on the course very much, I was treated like a French guy today which definitely helped."
Explaining his tactics, von Berg initially tried to track pre-race favourite Jan Frodeno, but when the German started to falter, set out on his own race.
Following Frodeno
"I wanted to be in that front pack on the swim and in the back of my mind I wanted to follow Jan [Frodeno], as he looked really strong this year so far on the bike and would have a more conservative racing strategy.
"Out on the bike, however, I pretty quickly saw that he was maybe not having his best day and went around him, but by then Clement [Mignon] and Sam [Laidlow] had gone and got two minutes really quickly. I wasn't sure if I could hold Magnus [Ditlev] when he came past me, but I was prepared to push up to a limit and it ended up being okay and then in T2 we were fairly close.
"I knew on the run I had to have my best run to stay on the podium or get a Top 5, because the guys were closing from behind and unfortunately, I didn't manage to hold on to the podium but I'm happy with my performance and a 2:41 marathon is my best ever run."