Even by her own incredibly lofty standards, Daniela Ryf (SUI) – the reigning (and three times each) IRONMAN and IRONMAN 70.3 World Champion – produced a performance of note on Sunday at IRONMAN 70.3 Switzerland.
That she won is not news – that's her fifth consecutive win at the event in Rapperswil-Jona.
That she won by well over 15 minutes is not news either – Daniela is one of the best ever, plus the depth of the women's Pro field was not extensive.
Even finishing seventh overall, including the Male Pro athletes, isn't really important – we've seen Chrissie Wellington (and others) in years past, do similar.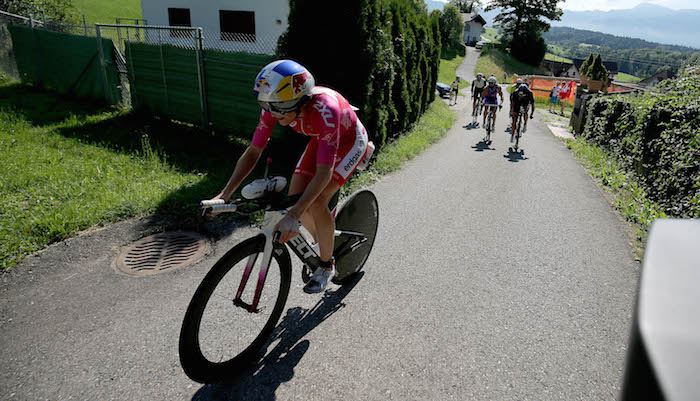 What does jump out – to me at least – is that she was only 11 minutes slower than men's winner, Josh Amberger (AUS). That is truly exceptional, in terms of a relative time difference to a top tier Pro Male.
Josh Amberger is widely regarded as the best swimmer in the sport (he lead the swim, solo, in Kona last year). Amberger swam 22:30 on Sunday, while Daniela lead the way for the women with a 24:31.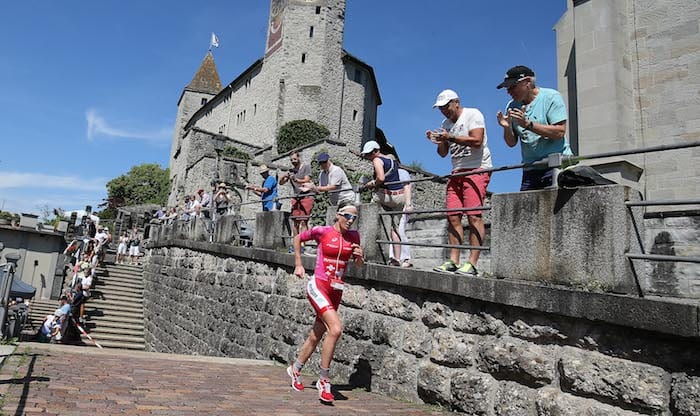 There is no question that Lucy Charles has improved even further in 2018, having already taken second place to Daniela at the IRONMAN World Championship in Kona last October. The challenge of youth looks set to improve further – but based on this result, Daniela will be arriving in Hawaii well prepared.
Crushing return to racing for the Bird @danielaryf Pro men hoping punishment would end after the bike shown no mercy. #birdisback https://t.co/Q8rjUiJz4P

— Brett Sutton (@trisutto) June 10, 2018
If anyone wants to take the crown away from the 'Angry Bird', they are certainly going to need to bring their A-game.
IRONMAN 70.3 Switzerland, Sunday 10th June 2018
1.9km / 90km / 21.1km
Pro Men:
1st – Josh Amberger (AUS) -03:49:46
2nd – Manuel Küng (SUI) – 03:50:58
3rd – Boris Stein (GER) 03:51:31
4th – Ruedi Wild (SUI) 03:57:18
5th – Etienne Diemunsch (FRA) 03:59:00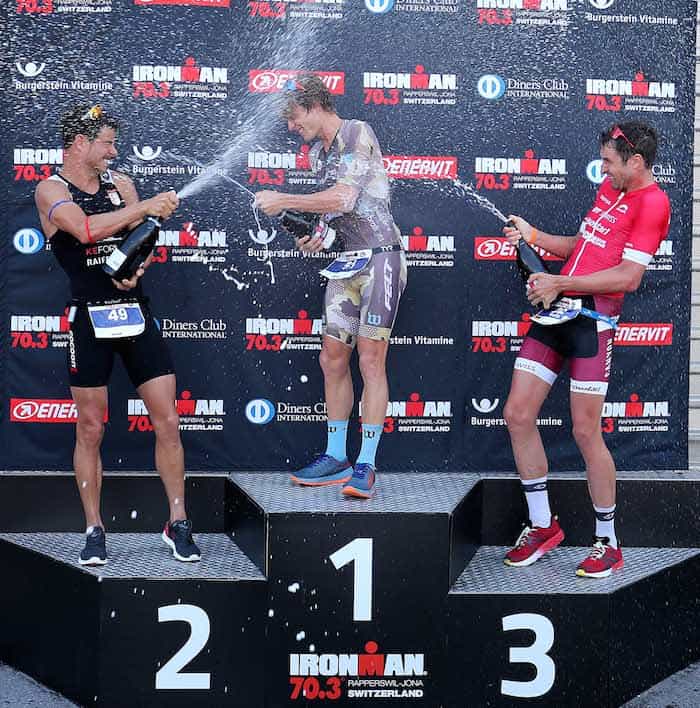 Pro Women:
1st – Daniela Ryf (SUI) – 04:00:54
2nd – Imogen Simmonds (SUI) – 04:16:01
3rd – Skye Moench (USA) – 04:19:06
4th – Corina Hengartner (SUI) – 04:30:05
5th – Sonja Tajsich (GER) 04:36:28