With the Olympic Games triathlon at Paris 2024 fast approaching, it is time to shed some light on the athletes gunning for a spot at the big dance in the French capital. This week, we spoke to British contender Sam Dickinson.
After dealing with a stress response at the start of the season, Sam Dickinson is gradually making his way back to the top tier of triathlon racing. Having finished on the podium a fortnight ago at the World Triathlon Cup Tongyeong, the Yorkshire star has his eyes set on Paris next summer.
Speaking with us after back-to-back-to-back World Triathlon Cup races in Chengdu, Tongyeong and Miyazaki, Dickinson details the plans he and his team are putting in place to make the Olympic team next season. Additionally, he shares his winter training schedule and why a move up to the middle distance could be on the cards post-Paris.
Two steps forward, one step back
Following a fantastic end to the season in 2022, where he finished on the podium at IRONMAN 70.3 Bahrain, Dickinson had hoped to carry that momentum into this season. Unfortunately, an injury stopped him in his tracks and left the 26 year old with an uphill battle to get on to a start line in 2023.
He told us: "Obviously I had a very disappointing start to the year by picking up a stress response in my femur, especially as I was hoping to build on my late season form from the previous year. One could say a metaphor for my career so far has been two steps forward one step back with injury, however my focus shifted to the next opportunity."
Despite the setback, Dickinson was able to get back to racing by the start of the summer and with four World Triathlon Cup races in September and October, quickly started picking up points, boosted his World Triathlon ranking to #113 and eventually picked up a brilliant podium in South Korea.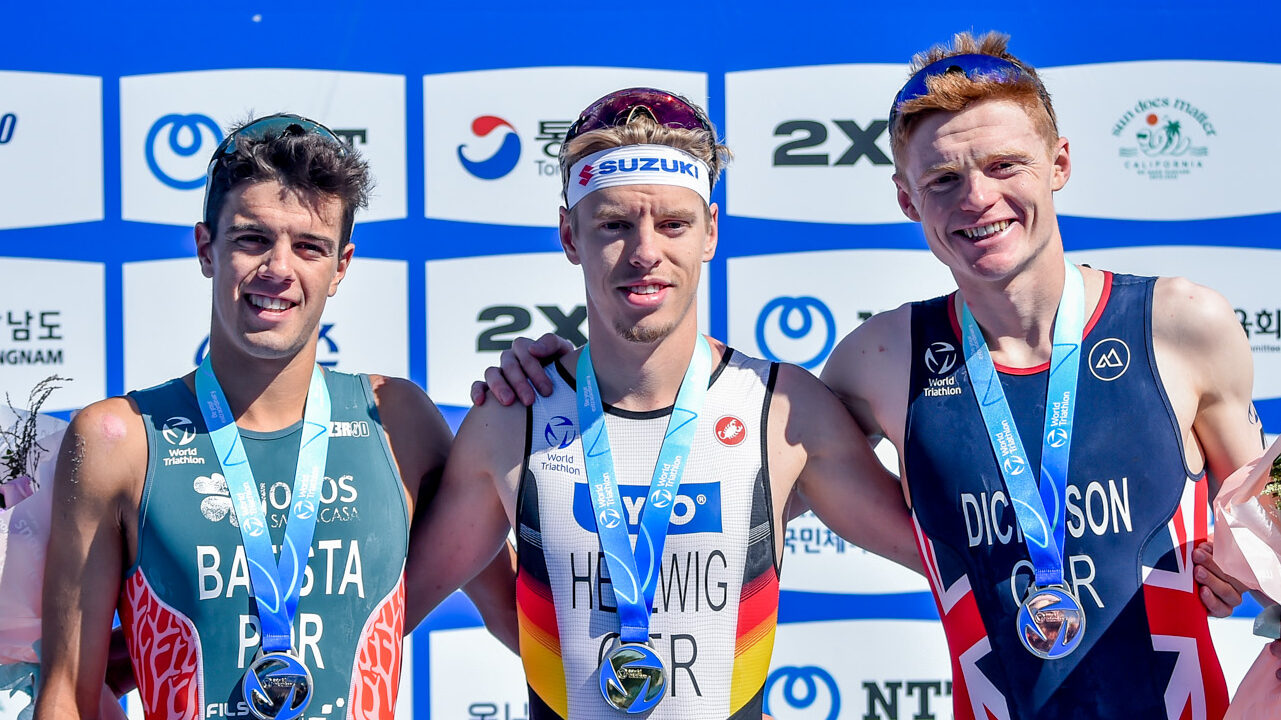 "Helping a developing GB team win Euro Relay Gold was a highly satisfying return to competition in August. World Cup racing proved a great opportunity to compete against many WTCS regulars and by making the break in Karlovy Vary, a favourite race of mine for a number of years, I achieved a key target.
"The October race series in Asia was particularly encouraging by making every swim break with some of the best swimmers in the sport; I also consistently rode well even when stuck in one gear in Miyazaki! However, to podium in Tongyeong was icing on the cake. This has left me even more determined to race many of the same athletes, but this time in the WTCS setting."
"All athletes have to believe in themselves"
Currently ranked fifth Brit in the Olympic Qualification Rankings, Dickinson is close enough to compatriots Barclay Izzard, Jonny Brownlee and Jack Willis to know that every race counts if he wants to secure one of the spots behind top ranked Alex Yee, who won the Paris Olympic Test Event in August.
"To qualify for Paris, I need to believe – all athletes have to believe in themselves. It will help my chances tremendously if we qualify three spots and for me, this is achievable if I race to my potential consistently.
"In the process of doing this I also hope to prove my relay pedigree by swimming, biking and running on the front foot and, effectively, being in the mixer in the final!
"It's a privilege to be in this position with an opportunity to achieve a childhood dream. Practically it is a judgement of selecting the right races, balancing points available with complementary courses to my style of racing and expected quality of fields.
"Essentially once the races have been selected, it is simply down to applying tried and tested processes which will hopefully achieve results."
The future
Heading into a big winter of training, where any gain will be crucial to getting an edge over the competition and also his compatriots jostling for Team GB selection, Dickinson is adamant that consistency, along with some racing to keep things fun, will be key to his success.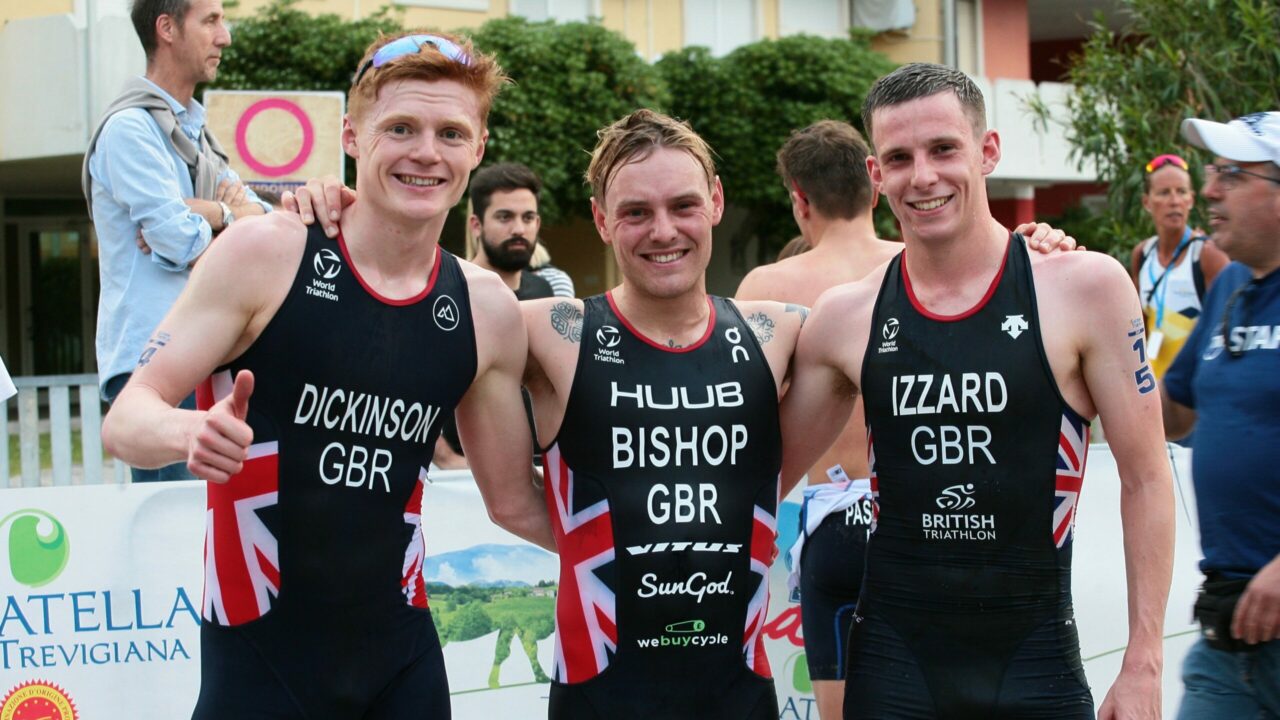 "Consistency will be key – I'm no hero in training but will turn up every day and help the squad in Leeds ride some tough winter miles in poor weather! If we're lucky we get to go on warm weather camps.
"Being from Yorkshire we're privileged to have a fantastic cross country circuit attracting excellent competition where I represent the mighty City of York AC. I can race criteriums and cyclocross to practice bike skills too, which generally breaks up the long winter blocks."
Having qualified for the IRONMAN 70.3 World Championship this year with his podium last season in Bahrain, Dickinson chose to skip the race in Lahti and focus fully on his Olympic dream. After Paris, however, the Leeds athlete may look to the longer distances.
"My focus is locked on to Paris at the moment. My coaches are all in and I have friends and family who have sacrificed so much to make this dream possible! However, achieving a podium in Bahrain behind a triathlon great in Vincent Luis was very encouraging – especially riding a bike bought from eBay! So after Paris, watch this space!"