American middle distance powerhouse Sam Long has said that he is now fully focused on the season ahead, despite a resounding victory at the IRONMAN 70.3 North America Championships in St George last weekend.
Long, who has taken some criticism this season, most notably at IRONMAN 70.3 Oceanside, now has his eyes on back-to-back wins as he is set to race at IRONMAN 70.3 Gulf Coast this weekend.
In his most recent YouTube video, Long shared that he won't be celebrating his victory in St George and instead is all in on putting together a stronger performance in Florida this weekend.
"Winning or losing doesn't change who I am"
Having spoken a lot about a shift in mindset this year, Long was true to form after winning in St George with a measured response in victory, and explained why now for him, it is crucial to not let race results dictate his self worth and happiness.
"Here's the thing I've learned, I believe this was my 13th professional win and in that time I've learnt that winning and losing doesn't change who I am as a person.
"Of course it's nice to celebrate, but right now I'm very focused, the way my year started, I am hungry and I'm on a personal mission.
"When you know things are right and you've found the fitness inside your body and you're ready to perform, you want to keep doing it."
All eyes on Gulf Coast
After a resounding success in St George, where Long raced strongly across all three disciplines, the American now heads to Florida, where he will again take on Trevor Foley and Lionel Sanders (second and fourth respectively in St George) at a race where he knows he cannot take the result for granted.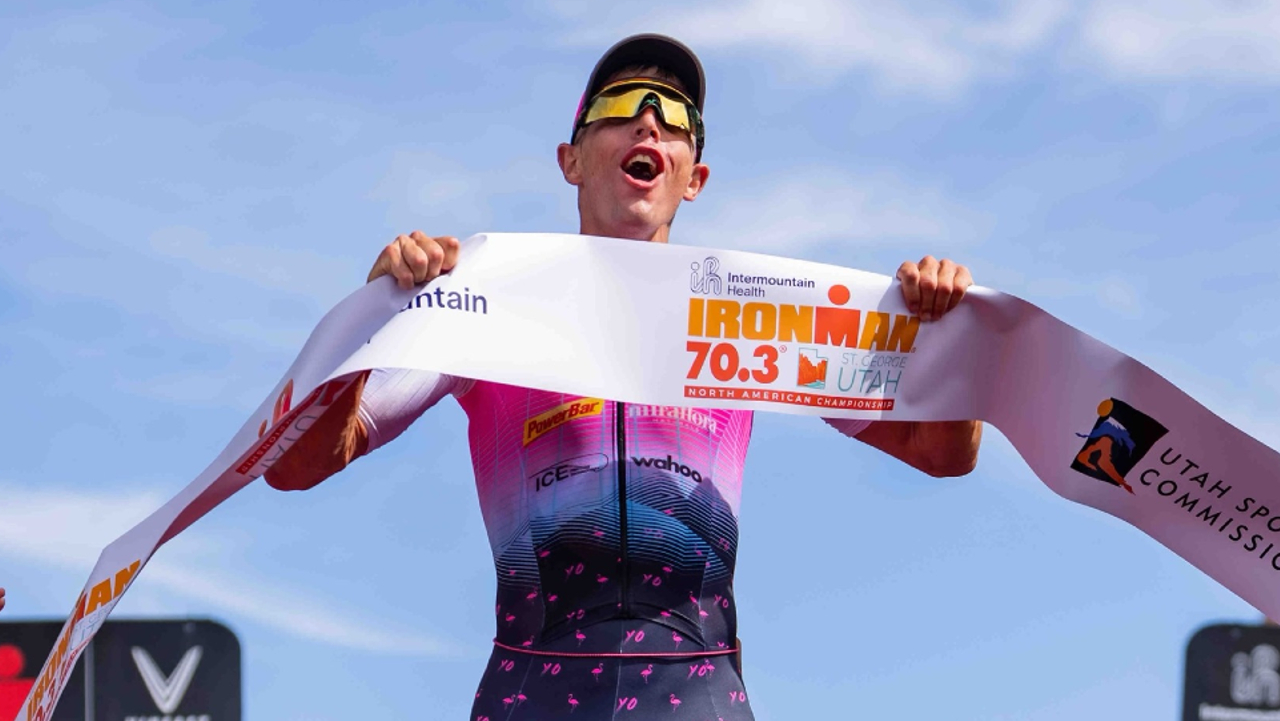 "I like doing these back-to-back race blocks as it excites me and it motivates me more, it allows me in the training block for both races to be able to push more and find that extra edge.
"There's no celebration [after St George], because we are focused on Gulf Coast and I want to focus on being a better version of myself there. I don't want to just be as good in Florida, I want to be even better."