Sian Rainsley started SLT Munich superbly as she won a swim short chute for her Eagles team, just ahead of Cassandre Beaugrand, Georgia Taylor-Brown and co. She joins us to talk us through that and the rest of the race…
Munich, my first go at the enduro! We were stood on the pontoon to start – shivering, with the heavens open.
I hadn't done a swim warm up which is my normal routine due to the colder air and water temperatures; I was feeling a little apprehensive about this!
We dived in and I felt the cold hit me but it was the same plan as usual, get out and get clear water if I can. Second round the buoys I tried to push into first in the final straight but couldn't quite make it. We had about 25 steps to run up so I pushed hard to move into first and win our team the short chute.
Onto the bike first, G [Georgia Taylor-Brown] came past like a rocket. Next were Sophie [Coldwell] and Taylor [Spivey] and I managed to get into this group of three. I felt pretty good and was happy to be up there after my 'mare last week.
Battling the cold – and her rivals
We dived into the second swim and the cold hit. It was a battle from here, my chest burnt and breathing was hard with the cold air.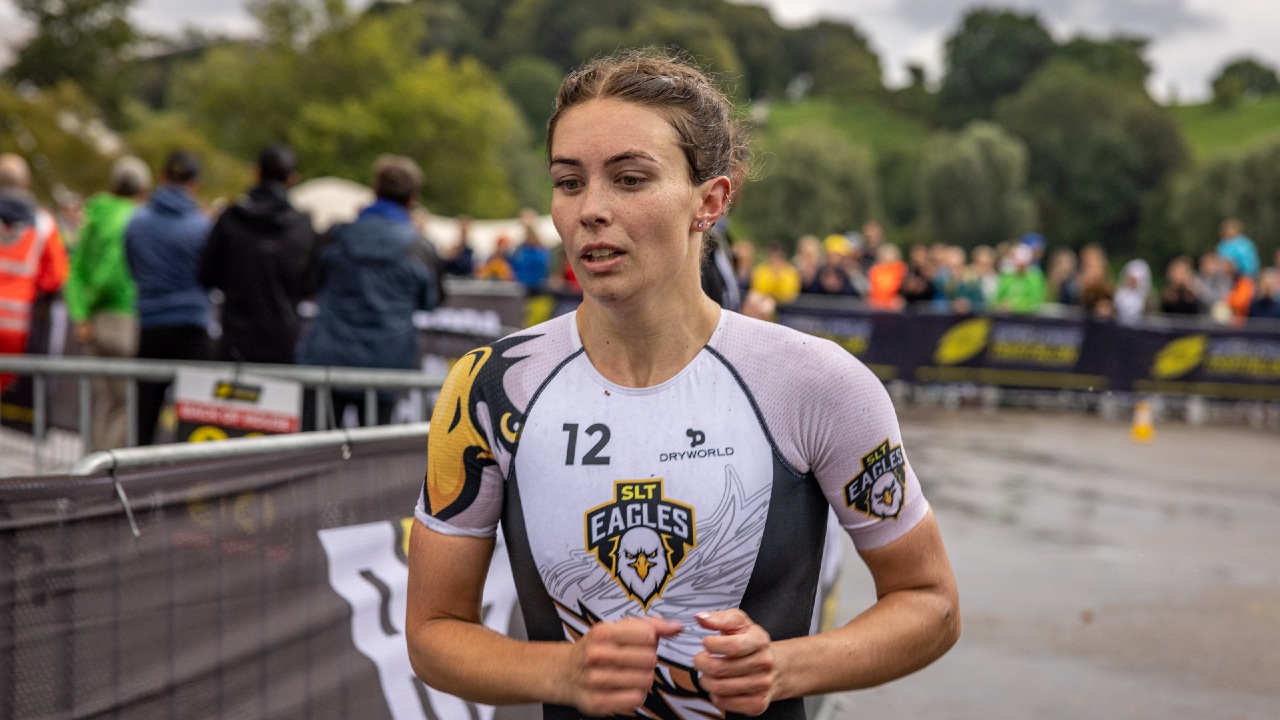 Running along, I felt like a pug and was now solo in fourth. I was caught by the chase pack on the final bike, at one point I had accidentally unclipped my bike shoe whilst trying to get it on with my numb hands and feet and was holding it in my hand while riding along!
I gave my best to stay in the top 10, finishing ninth… an improvement from last week which hopefully I can continue 🙂