Such was the high-profile race schedule on Saturday, that the World Triathlon Championship Series Hamburg arguably played second third fiddle to events at Super League Triathlon Jersey and the IRONMAN 70.3 World Championship.
As we said in our Hamburg preview, circumstances meant that opportunity was there for the taking in Germany, where we saw first-time WTS victories for home athletes Laura Lindemann and Tim Hellwig.
One British athlete performing well in only her fourth WTCS start was Sian Rainsley. She broke into the WTCS top 10 for the first time with a fifth-place finish, and reports back for us on her day in Deutschland.
Beating expectations
"I've always wanted to race Hamburg and couldn't wait to get onto the start line today. Going in ranked seventh, I was hoping to pull off my first WTCS top-10, so to come away with fifth is mega. The crowds definitely pushed me along. Lots of confidence taken away from this result for my next race now."
The perfect swim start
"I got a good spot on the pontoon towards the right and was able to make the most of this during the swim. The water was cold, wetsuits needed! We set off, and as usual, first six strokes head down. I got onto Laura Lindemann's feet, number-one-ranked into the race, and knew I must be in a solid position.
"The swim flew by, round the buoys, under the bridge which caused some water chop and certainly wasn't the easiest to see under. Next thing we were out of the water and sprinting up the stairs to T1.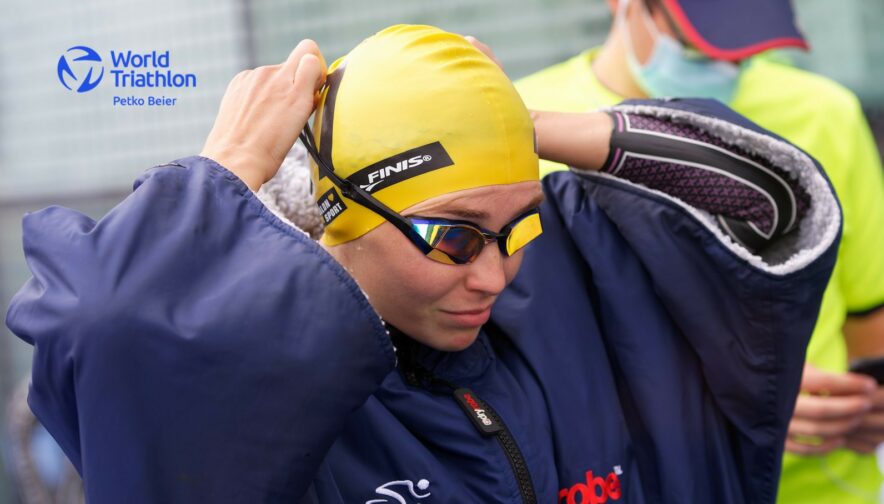 A breakaway… that couldn't stay away
"A smooth T1 and we were onto the bikes. In an initial group of eight away, perfect! However part way through the second bike lap, we got caught and the numbers grew to 20. This made for a more chaotic ride with nobody really working and everyone just trying to be towards the front for the technical sections.
"Hamburg is known for a bit of bike carnage, with cobbles, narrow streets, sharp corners and lots of white lines. I managed to stay safe throughout and nip my way through the group to dismount in a good position."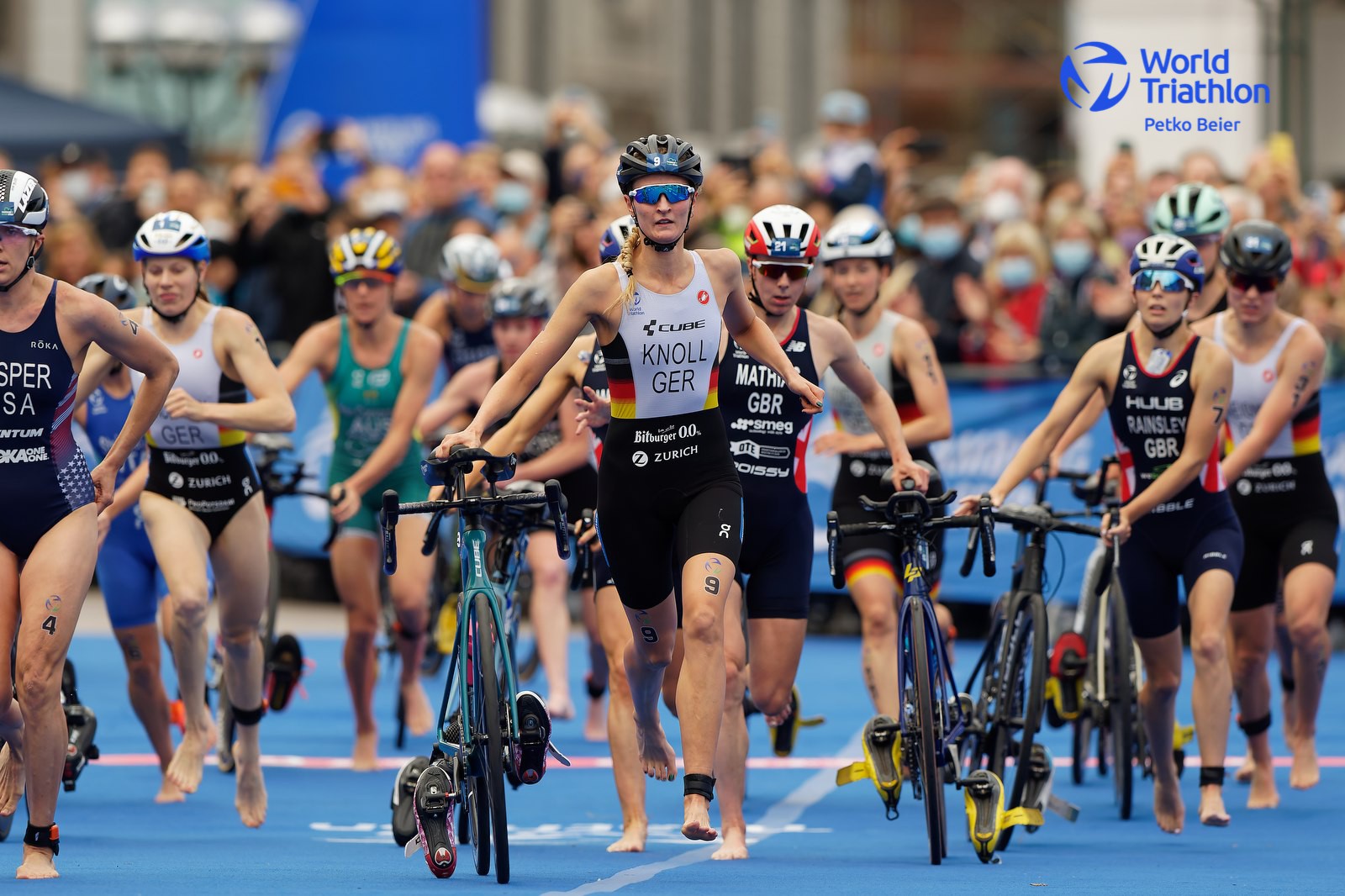 Running strong
"I didn't have my best T2 with numb feet making it difficult to get my trainers on! Trying not to panic, I set off on the run and began to pick people off. By the 1km mark I was comfortably into the second run pack with a group of four about 10 seconds down the road.
"I positioned well and over the next 3km, people slowly fell off the pace. We were down to five left in our group, positions 5/6/7/8/9 in the race. Although my goal had been a top-10, top five did start to cross my mind.
"The pace was ramping up more and more, the fatigue was also setting in. We turned the last corner, now down to three of us, with a 350m straight line up a drag to the finish chute. I decided to kick here. By one second, I held off a German athlete (who the crowds were going wild for), and earned my first WTCS top five!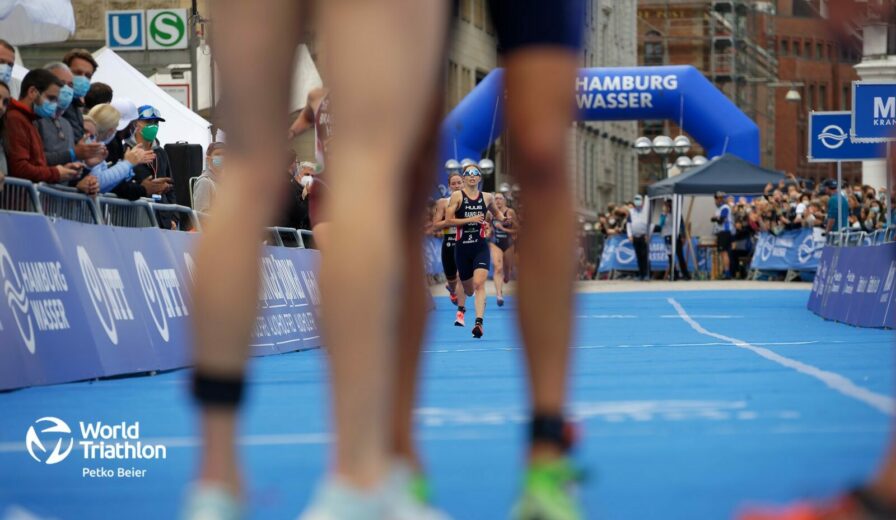 "Going from fifth in a European Cup at the start of the year to fifth in a World Series, it felt surreal to feel that amount of progress. And by no surprise, I was then off for drugs testing!"
Sian is supported by Ribble Bikes, Asics, SunGod, WeBuyCycle and HUUB as she aims for Paris 2024, but before that her first WTCS podium.