American long course professionals Skye Moench and Sarah True recently took the time to voice their opinions on the difference in coverage between male and female professionals in triathlon media.
The pair, who finished seventh and eighth respectively at this year's IRONMAN World Championship in Kona, were speaking after the historic split in venue for the men and women's races.
Explaining how it is often not enough for a women to just be a great athlete, both Moench and True advocated professional women to be valued for their results and not to have to rely on other external factors.
Expectations versus reality
Discussing the topic of how media outlets can work with women in the sport to help them tell their story, Moench underlines how the spotlight often falls on the men's race, with equal attention to both races something we need to strive for.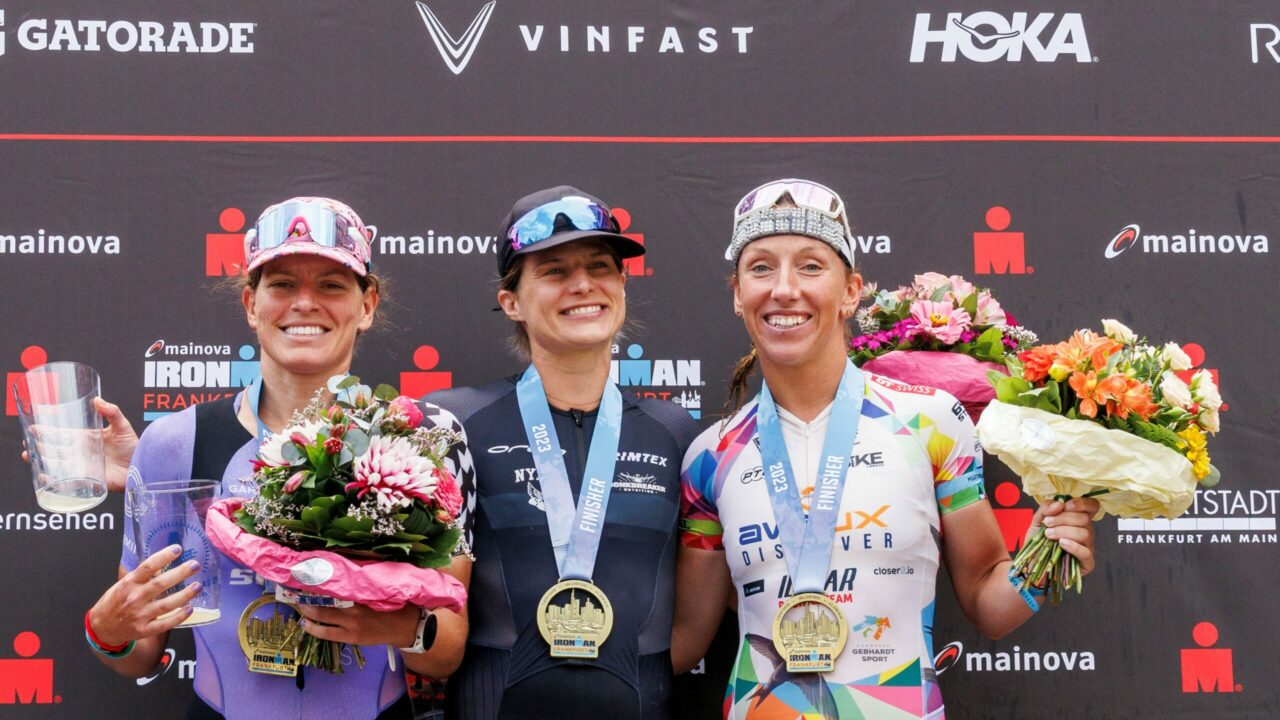 "I think just starting by giving equal attention [will help women tell their story]. Sometimes you read a race recap at a race where both men and women are racing and it always starts with the men, then the women. That's just kind of how it goes, the men get the spotlight. I think being conscious of giving that equal attention would be a good first step."
Comparing triathlon greats Jan Frodeno and Lucy Charles-Barclay, True points out the difference in how both athletes are treated in press conferences and the topics that questions centre around.
"I think one of the things that tends to happen is that we let male results speak for themselves. Whereas we expect female athletes to have this additional story behind them. Take Lucy Charles-Barclay, it's not enough that she's just a great athlete, we also need to talk about her dogs, her husband and all these other things.
"On the other hand, we just let Jan Frodeno be Jan Frodeno, we talk about his results, we don't talk about his kids, or his wife who happens to be one of the best triathletes of all time. When he is interviewed at a press conference, they're not talking about these other things.
"I think it adds a superficiality sometimes to what we are doing, where we can't just be seen as athletes, to be taken seriously or to be valued, we need this additional backstory and this is something I have found to be pretty common in triathlon."
"The pursuit isn't taken quite as seriously"
Expanding on her point, True points out that a lot of attention is given to the rest of a successful women's team, with credit often given to those around them in a way that wouldn't happen to their male counterparts.
"There's a lot of attention given to the entourage of female athletes and their support networks, but there's this assumption that the men get to the top on their own, because it's not covered.
"When you have a press conference and the questions are more lifestyle than performance based, that's when the moments really come up.
"To be honest, I know I play into it, because I have these other things going on, but it's something that happens at a subconscious level because I am proud of these other sides of myself that I have in common with the amateur athletes, but I also recognise that when we continue to perpetuate our stories, the pursuit isn't taken quite as seriously."