Jack Stanton-Stock is on a mission. The young British athlete from Saffron Walden quit Loughborough University, made a breakthrough at the Arena Games, and has the backing of pro stars Eric Lagerstrom and Paula Findlay to get to the Los Angeles 2028 Olympic Games.
He's training with Dan Dixon in Tuscon, Arizona and aiming for the top of the sport. John Levison caught up with him at the Arena Games Finals at the London Aquatics Centre.
"I've been out in America three months now, so that Montreal race was in the middle of it. I got lucky enough to get a start and raced some of the best guys in the world there, people like Lionel (Sanders).
"I managed to perform on the day, and it rocketed my confidence. I knew I was fitter than ever, and I managed to show that in the finals in Montreal. It was a huge confidence boost in my first year as a professional."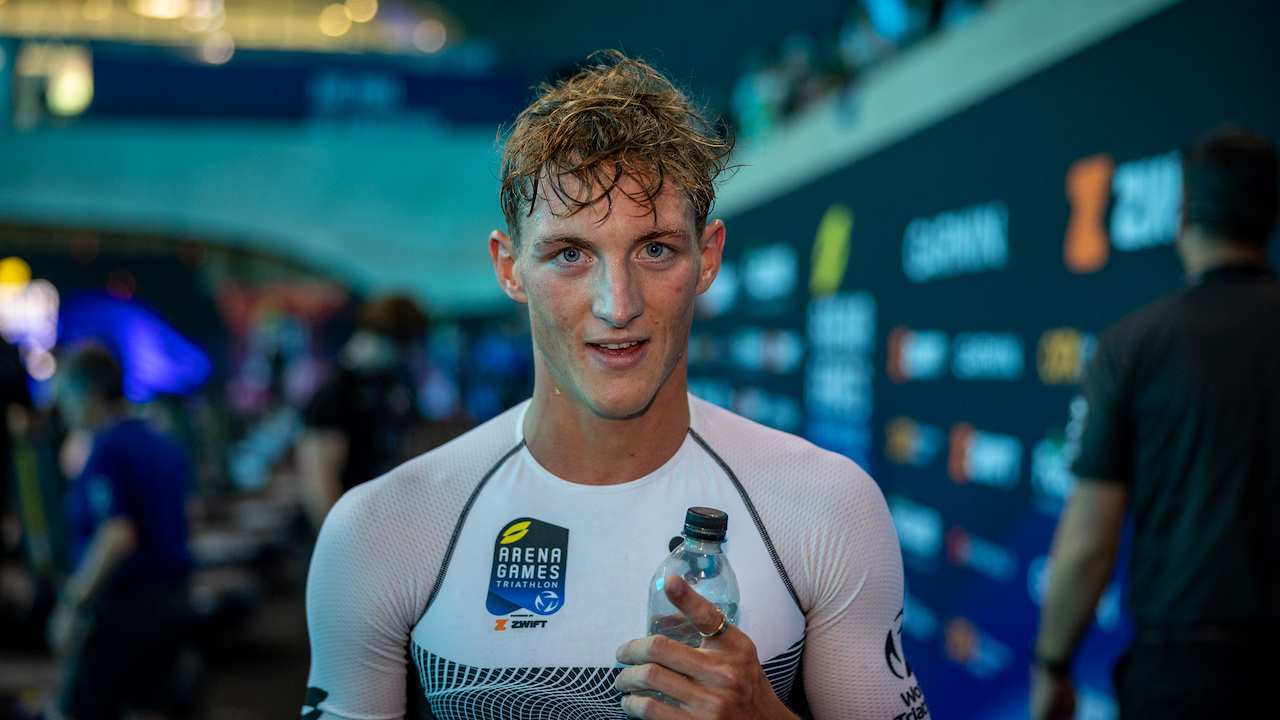 Training with Dan Dixon
Having seen Dixon make his mark in his first year as a senior in 2022, it's a pathway that Stanton-Stock is looking to follow.
"We're best mates. He's the one that encouraged me leave uni, come out to America with him, we're training full time together.
"The university system, it wasn't for me. I think Dan and I can do our own thing, and I think we can go very far.
"I believe I have a real chance of getting a spot in the Championship Series, which would enable me to carry on what I've started this year for the next 5-10 years.
"I didn't know if I was going to get a start in Montreal, and if I got a start in Montreal I'd have to do amazingly to get to London, and now I'm in London, so anything can happen. I'm hoping it's a big breakthrough year."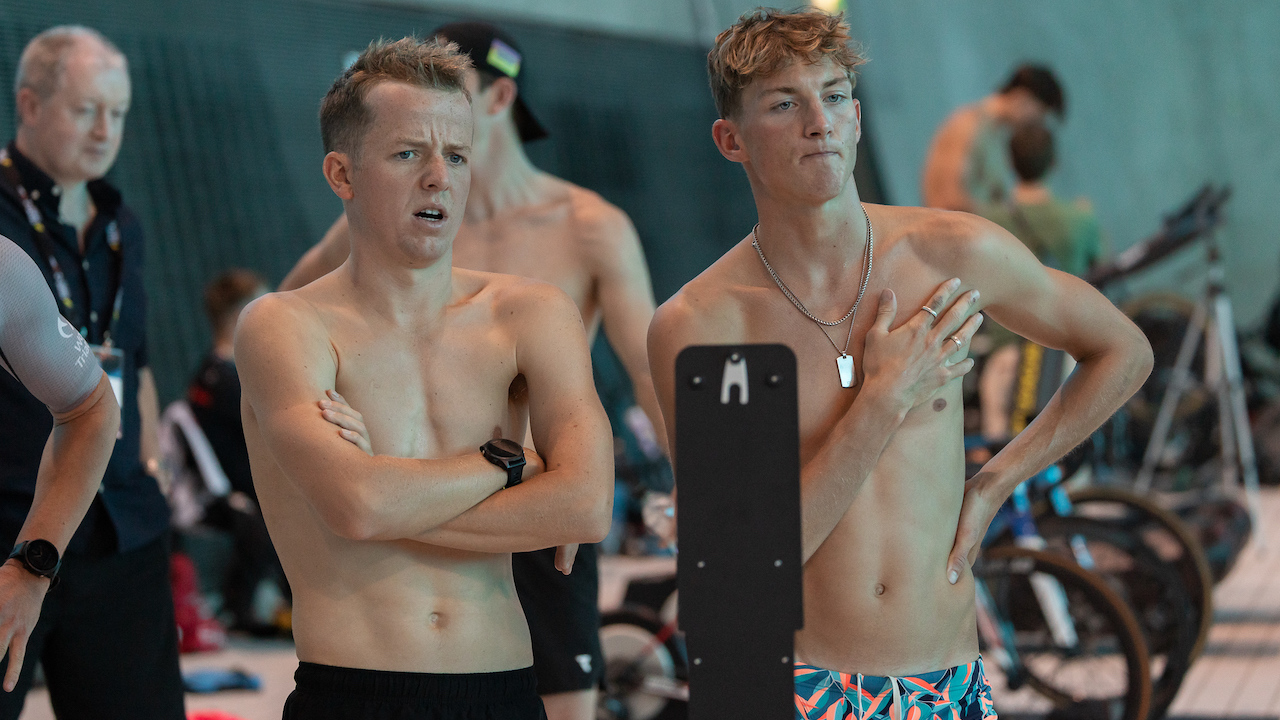 That Triathlon Life Development Team
"I have been a fan of them for a while, I listened to a couple of podcasts, and YouTube.
"They put out (applications for) the development team and I think it was more focused to long course age groupers going into long course professional. I applied and got into the next interview, and they said, 'we weren't expecting a short course athlete, but we really like you.'
"That was Eric and Paula, we had a great chat, and I made the team.
"I've just got the kit, so I'm wearing the hat. They're supporting me financially for a bit of racing.
"They have a massive following and get out there to brands and make everything happen.
"This is what I want to do, I want to make it my life, my career, I love it with a passion, and I want to be in the Olympics in 2028.
"At the moment, I'm basically living the dream."