The full list of 40 athletes for Super League Triathlon's Championship Series was revealed last week but the big question now is how will the draft pan out on Tuesday afternoon?
It's widely acknowledged that 12 months ago Tim Don excelled with his draft picks – and that had a huge impact as the Eagles dominated the Championship Series.
Jess Learmonth was one of the stars of the show with three wins out of four on a strong female side, while Alex Yee took the men's title.
"Don's success has educated the rest of the managers and they will be massively upping their games in 2022," reckon SLT – but it's also worth reminding ourselves that the dynamics have changed for this season and no one's likely to be able adapt quicker than Don.
Here are three things we believe all the managers will have carefully weighed up ahead of formulating their team.
To retain… or not
Team managers are given the option of retaining one female and one male athlete from their 2021 teams.
That's going to provide some interesting dilemmas – especially with a few changes from last year's lists.
Of course there's always the option not to retain, in return for a first pick ahead of the main draft.
Balancing act
Just like picking a team for cycling's Tour de France, you need balance and potentially clear team leaders.
The fact that short chutes can now be designated to anyone on the team is likely to underline the advantage of the best athletes.
But their teammates have clear roles to play too – the equivalent of the selfless domestiques at Le Tour could be those who win the short chutes and then see them handed on to others.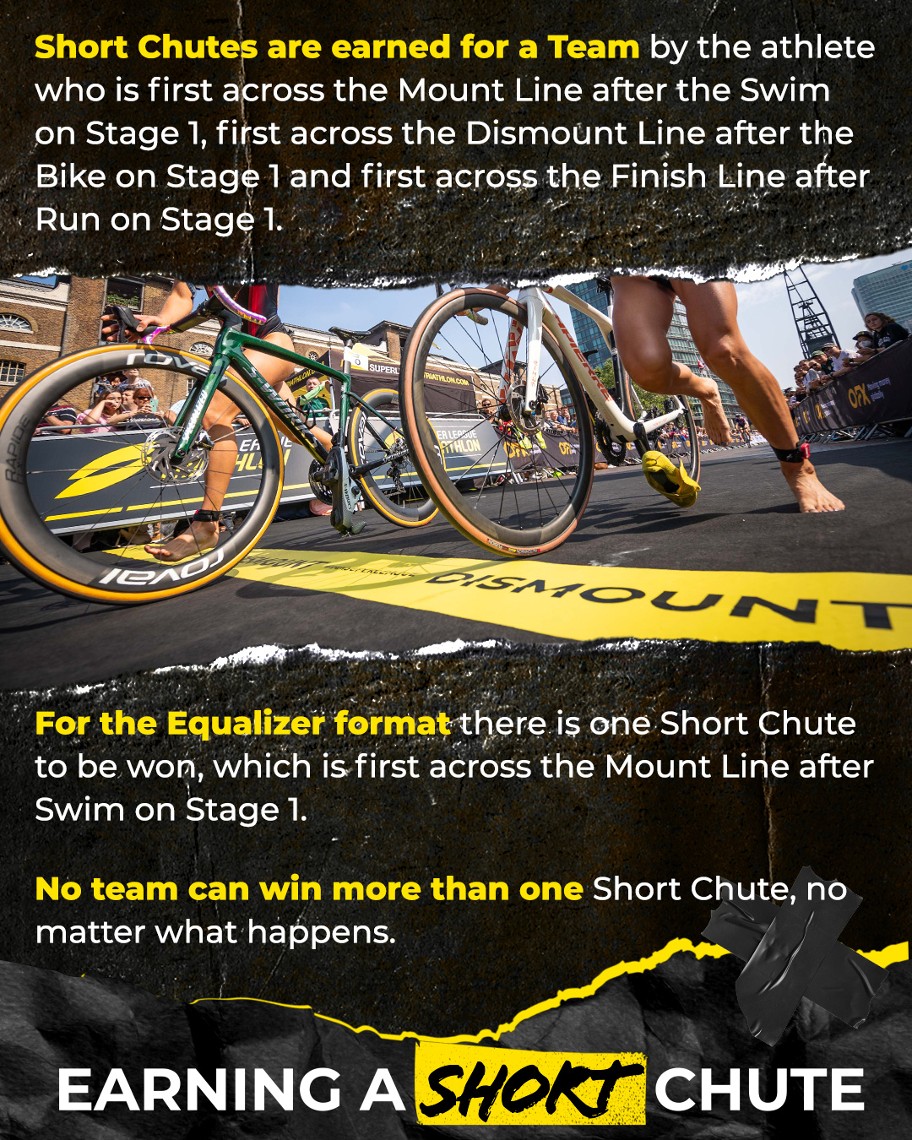 Bonus points
There's another subtle but important change this year which could have a big impact on the managers' thinking ahead of the draft.
For there are significant extra points up for grabs for the discipline leaders this year.
The trio top in the respective swim, bike and run rankings will each earn 8, 6 and 4 points to go towards their team total (compared to 5, 4, 3, 2, and 1 last year), while the overall race points (15 down to 1 for the top three in each team) remain the same.
That's likely to be front and centre of the thinking behind team compositions – especially as they're now based on the swim split and the best individual bike and run laps – so effectively a 'hot lap'.
How will that play out tactically in the race environment? We'll find out on Tuesday when the draft is broadcast on Super League's digital channels from 4pm (BST).