Olympic medallists, Commonwealth Games winners, World and European champions and triathlon legends all feature in the list of 40 athletes announced today for Super League Triathlon's biggest-ever Championship Series.
The countdown to next week's draft is well and truly on for the global five-event Series which showcases fast, exciting and innovative race formats in iconic locations – all for a share of a $1.8m prize pool.
The action gets underway in London on 4 September, followed by Munich, Malibu and Toulouse and then a Grand Final in NEOM.
GTB the one to beat
There's a strong British contingent again in the women's list, headed by defending champion Georgia Taylor-Brown, who recently won individual silver and Mixed Team Relay gold at the Commonwealth Games.
Sophie Coldwell was part of that victorious Team England line-up and she'll be back in Super League action as will overall Arena Games winner Beth Potter.
Non Stanford's final season as a pro has already been a magical one, with a Commonwealth Games silver in the relay and a European Championships gold last weekend in Munich, which will host round two of SLT on 11 September.
American Taylor Spivey has consistently been in the top 10 in Super League races and she's likely to be a strong contender again as she builds back to top form after a spell on the sidelines.
Top-notch trio lock horns again
On the men's side another person making a welcome return from injury is Olympic gold medallist Jonny Brownlee.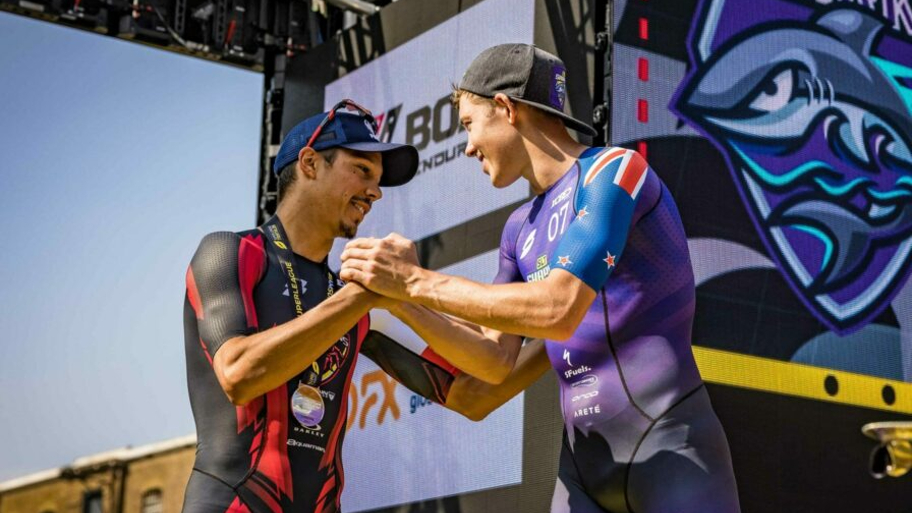 The Brit has lit up Super League in the past and two of the men he's had some classic battles with are back for more – New Zealand's Hayden Wilde and French SLT legend Vincent Luis.
No one has more Super League wins than Luis, while Olympic and Commonwealths medallist Wilde comes into this year's Championship on the back of superb victories in both the WTCS and the Arena Games finale in Singapore.
The next generation
Wilde made his name as a youngster in the Super League and the series continues to provide a valuable platform for up-and-coming talent, with the likes of TRI247 columnist Dan Dixon, Sergio Baxter Cabrera and Cathia Schär all given the opportunity to take on some of the sport's biggest names this season.
Also included in the line-up is Marten Van Riel, who will miss the opening events through injury but hopes to return towards the end of the Series.
In addition to the 20 men and 20 women announced today, Super League has confirmed the addition of several wildcard athletes.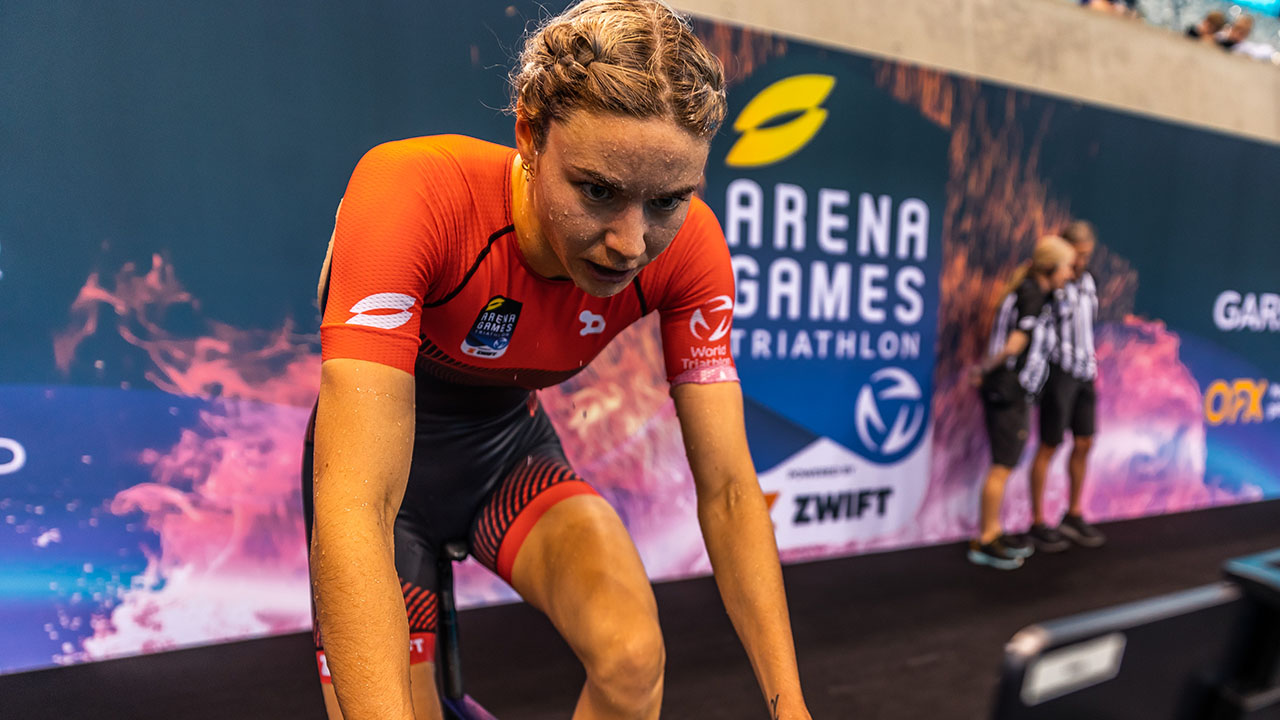 Among the first names to be revealed is Cassandre Beaugrand, who has already starred twice this season in her UK appearances – proving a class apart when she won both Arena Games London and WTCS Leeds.
Richard Murray (NED) and Laura Lindemann (GER) will also feature, with the promise of "more superstars to be announced".
Draft details plus full schedule and teams
The all-important draft to determine which teams the athletes will race for will take place on Super League's digital channels on Tuesday 23 August at 1600BST.
Super League Triathlon's Championship Series is:
Sunday 4 September: London, UK
Sunday 11 September: Munich, Germany
Saturday 17 September: Malibu, USA
Sunday 2 October: Toulouse, France
Saturday 29 October: NEOM, Saudi Arabia
Women: Verena Steinhauser (Italy), Natalie Van Coevorden (Australia), Hanne De Vet (Belgium), Emma Jeffcoat (Australia), Nicole van der Kaay (New Zealand), Georgia Taylor-Brown (Great Britain), Jeanne Lehair (Luxembourg), Miriam Casillas García (Spain), Taylor Spivey (USA), Alissa König (Switzerland), Sian Rainsley (Great Britain), Cathia Schär (Switzerland), Sophia Green (Great Britain), Sophie Coldwell (Great Britain), Sara Röel (Mexico), Beth Potter (Great Britain), Kate Waugh (Great Britain), Non Stanford (Great Britain), Rachel Klamer (Netherlands).
Men: Max Stapley (Great Britain), Shachar Sagiv (Israel), Chase McQueen (USA), Tyler Mislawchuk (Canada), Valentin Wernz (Germany), Jamie Riddle (South Africa), Daniel Dixon (Great Britain), Hayden Wilde (New Zealand), João Silva (Portugal), Matt Hauser (Australia), Tayler Reid (New Zealand), Sergio Baxter Cabrera (Spain), Henri Scoeman (South Africa), Jonathan Brownlee (Great Britain), Vasco Vilaca (Portugal), Kenji Nener (Japan), Vincent Luis (France), Emil Holme (Denmark), Jonas Schomburg (Germany), Marten Van Riel (Belgium).
First wildcards: Cassandre Beaugrand (France), Laura Lindemann (Germany), Richard Murray (Netherlands).