It's Super League Triathlon as you've never seen it, captured brilliantly in a new documentary series in four parts. In short, behind-the-scenes gold…
The 'Every Second Counts' series has one episode for each of last year's 2021 Championship Series races held in London, Munich, Jersey and Malibu.
'Every Second Counts' premiere
The sport's great and good gathered in London on Wednesday night for the premiere, including the first screening of the London episode which shines a light on Great Britain's Tokyo Olympics 'golden quartet'.
The opening part will be available to watch on SLT's YouTube channel from 15th February.
Georgia Taylor-Brown, Jessica Learmonth, Alex Yee and Jonny Brownlee are all highlighted in the terrific doc, with their hopes, dreams and relationships all under the spotlight.
Georgia and Alex were both on hand at the premiere, and they spoke about both the excitement SLT generates, and the brutal nature of the racing.
GTB on SLT
Taylor-Brown told TRI247: "We have such a nice environment within Super League. It's a great group and you're genuinely just friends with the staff so it's so much easier to be away from home for four weeks because we're just enjoying ourselves and having a good time with it."
One of the great narratives of the 2021 Championship Series was the battle between Georgia and her close friend Learmonth for the overall title – one which GTB clinched in dramatic fashion in Southern California in September.
She said: "It was kind of bittersweet crossing that finishing line. Because Jess had been leading the whole time and so it was really hard. I was obviously very happy but at the same time it was difficult – but we're still friends so it's fine!"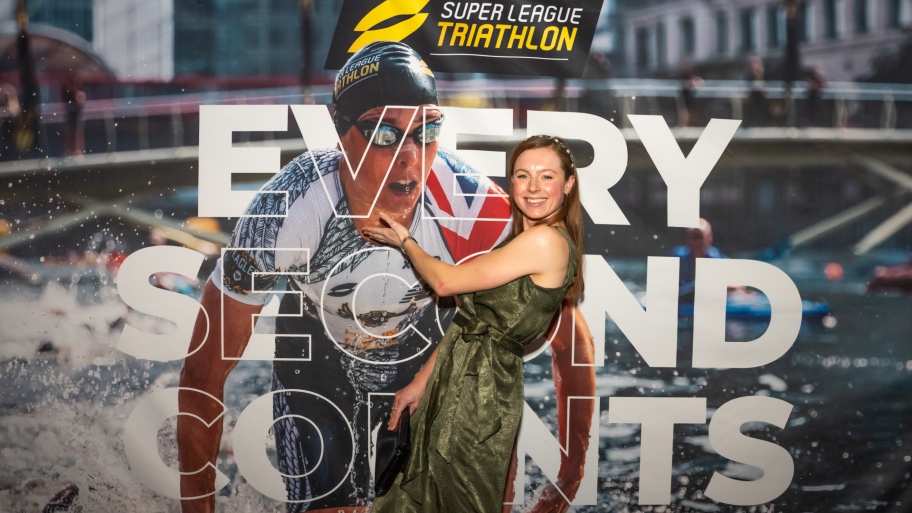 Super League Triathlon in 2021 had plenty of drama for Georgia – starting with that fall from her bike in London and then that disqualification controversy in Jersey. She's hoping for a little less of that this year.
"For 2022 I think it's about working on what happened in 2021. There was a lot of drama in Super League for me but I'm hoping for less of that! It's tricky and intense racing – the courses are tight and compact – but I'm looking forward to it and ready to get out there.
"The team aspect is exciting too and having the managers involved. There's that bit of rivalry too – even between us Brits!"
Yee boy comes of age
Yee meanwhile was at the centre of an epic finale in the men's series as he pipped Marten Van Riel right on the line in Malibu to snatch the overall title from Hayden Wilde.
He said: "For me, coming into Super League I wanted to show that I'm more than just the few results I've had. In Super League there's no hiding, it's hard all the way through and if you have a weakness in a discipline, it's exposed.
"Super League I think is the future of our sport in a sense. I think it's extremely innovative. I actually got my first start in Super League before I got my first World Series start. So for me, they gave me an opportunity and that's an another incredibly important thing as it's helping the future of our sport as well."
From soaps to short chutes
The series was directed by Toby Everett, who came from a background in TV soaps, and he's excited by the end product here, and what the future might bring.
"I used to work on Hollyoaks – but these guys are a lot fitter and drink way less! Our goal was to grow the sport through storytelling. The goal was to try and tell the most interesting stories at each of the races. And I like to think we did that.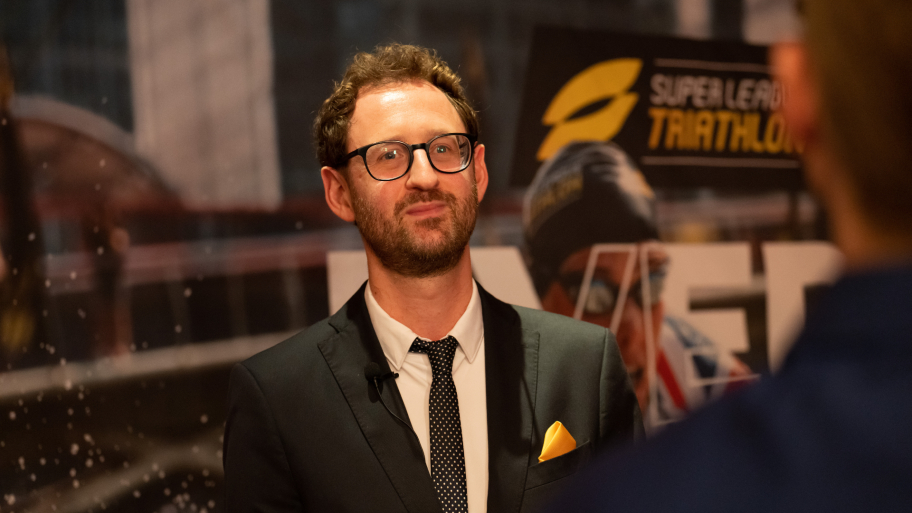 "From a storyteller's perspective, it's kind of the perfect storm to have the most exciting and engaging series in our sport, competed in by the best athletes in the game. When you combine those two, the possibilities are endless. The tricky thing is toeing the line between telling the stories we want to tell but obviously not being too intrusive as these guys ultimately want to win – we don't want to disrupt that process as we want to tell an honest, truthful story about it.
"I think the biggest thing for us really was the relationships we built and getting to know these guys way better. And the more we've done that, the more curious we've become and I think this is just the start of where we can go with it."
The growth of Super League in recent years has provided real buzz and boost for a sport which hasn't always been the most well suited for TV audiences.
SLT all about the fans: D'hulst
CEO Michael D'hulst says that has constantly been the goal as SLT looks to lead the bid for crossover attention and mainstream media coverage.
"When we started Super League we wanted to become a spectator sport. Triathlon has always been a participation sport," said D'hulst.
"So having events back to back in key central locations in areas where triathlon is big was very important. And we were able to deliver that on the back of the pandemic, which was massive. Four events, four countries, four weekends and these films show what happened behind the scenes."
When asked why the decision was taken to make this series, the same goal was evident in his answer.
"Again, it's about being a spectator sport. If you looked at sports 10-20 years ago, it was here is the event, here is the race, here is the match. But now with social media, people are curious and they're used to seeing more. There's a 360-degree view to everything that's involved with the sport.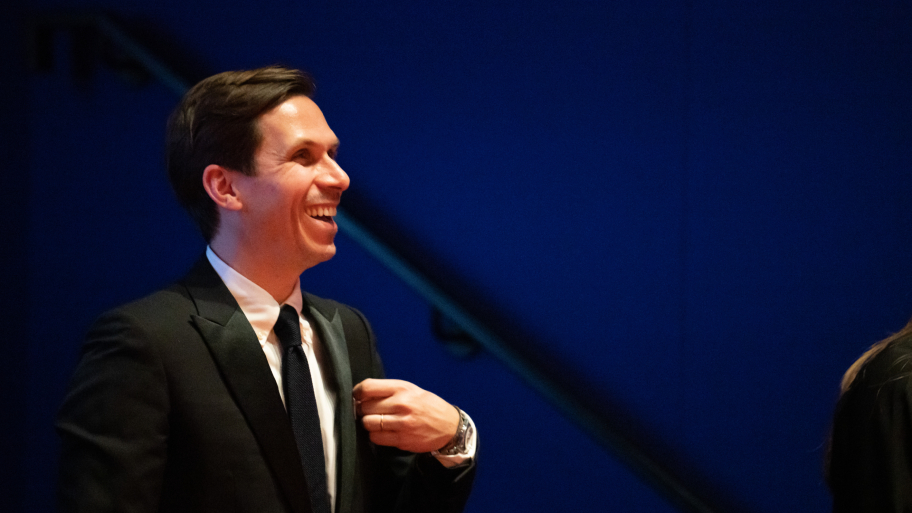 "This is really the pinnacle of showcasing and being part of what sport currently is. It's also the future and we're definitely going to go to more than that. And for an athlete it's a great opportunity to showcase the lifestyle and show what goes into it. And to get a deeper understanding of what is behind that one moment – and share that with the audience and the fans."