Why has Super League Triathlon committed to holding its Grand Finale in Saudi Arabia for the next three years? We joined the athletes and staff last week to try and gain a better understanding…
There was a degree of cynicism when Super League Triathlon announced its Grand Finale this year would be held in NEOM.
Given the focus on human rights and gender equality in the Kingdom, not to mention the furore the Saudi-backed LIV Golf has caused, that was no surprise.
But with all due respect to triathlon, it's a world away from golf, Premier League football or Formula One when it comes to the reach and profile of the sport.
And right from the start of the trip, it felt very different.
The theme of the week was much more about legacy – Super League has committed to this event for three years – but did actions match the words?
Start of the journey
This was new ground for triathlon and Super League – it was one of five sports featured at the first ever NEOM Beach Games, alongside kite-surfing, beach football, mountain biking and basketball.
NEOM, which is in the north west of Saudi Arabia alongside the Red Sea at what is effectively the intersection of Asia, Europe and Africa, may be described as "a unique and ambitious young city" but it is very much in its infancy. A month before our arrival, construction of parts of the athletes' village and all of the race venue had barely begun.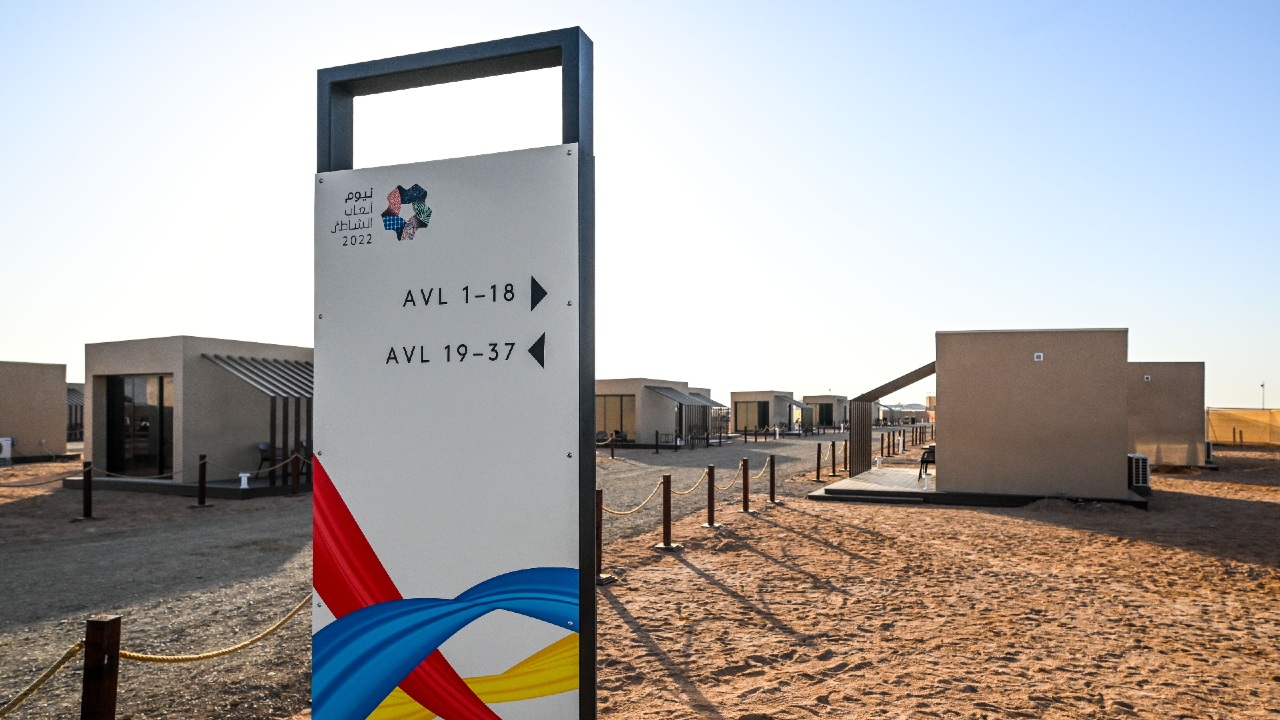 Billed as "what the future might look like", NEOM's an integral part of Saudi Arabia's strategic roadmap 'Vision 2030' – sustainable energy and the aim of having the most active lifestyle of any place on the planet two of the key components.
And SLT's primary role for NEOM was to help get the message across that it's good for young people to get involved in sports like triathlon to be active, healthy and fit.
Abstract reality
You have to rewind four years for the moment that SLT's visit to Saudi Arabia was first mooted.
They first started talking in 2018 – even CEO Michael D'hulst admitted it all "felt a bit abstract" at that point and a smaller-scale activation was planned for April 2020 before COVID intervened. "That would have been more like an exhibition event and not necessarily under the Super League banner," he told me.
"The multi sport element is quite appealing to NEOM as swim, bike and run are three sports that everybody can participate in and they are hoping to push each of them – and then triathlon as a combination.
"I'm really inspired by NEOM's vision – and it's about inspiring people here and promoting that active lifestyle," added D'hulst, before underlining a second key aim of the trip.
Strong signal
"It's also about the integration with the Saudi Triathlon Federation and right from our first meeting with the local federation here there was one male and one female representative, which I thought was a very strong signal.
"We invited them both to the Arena Games in London last year so we have been building that connection for a while. It's not just us coming here and racing but it's us engaging with the wider community and leveraging a sport like ours where everything is gender equal and neutral.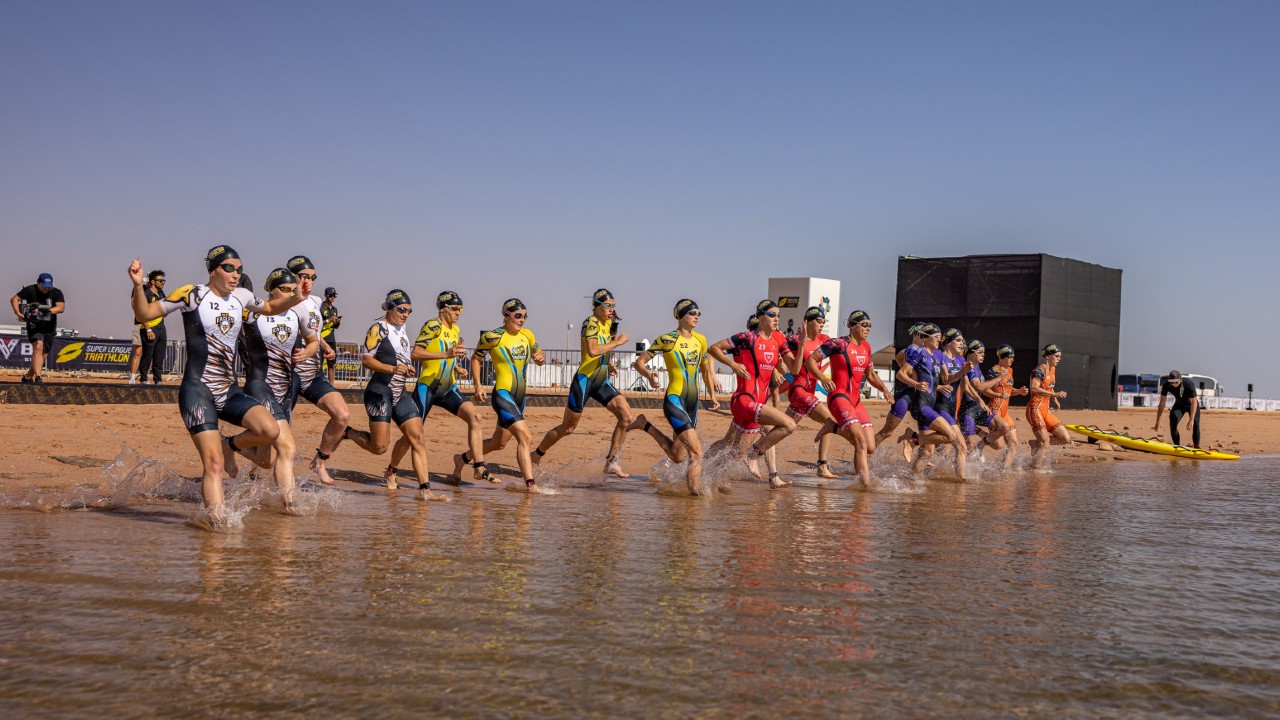 "That's why we do activations – we want to grow the sport of triathlon. It's not just about being here in NEOM which is a little bit distant to the rest of the Kingdom.
"Saudi is opening up and we're here as a multi-sport community and are doing the same things we do everywhere else in the world.
"Everything – whether that's in terms of clothing or whatever. The sort of things that people questioned before we came here.
"Obviously it's on a microscale compared to geo-politics but it's about breaking down barriers and if you do that with the right people then it's very impactful."
Bridging the gap
That stated aim of engaging was very much borne out by actions. We were joined by two Saudi athletes, Alsharif Faisal Alharith and Abdulrahman Alghamdi who competed on race day itself for the Eagles and Rhinos respectively.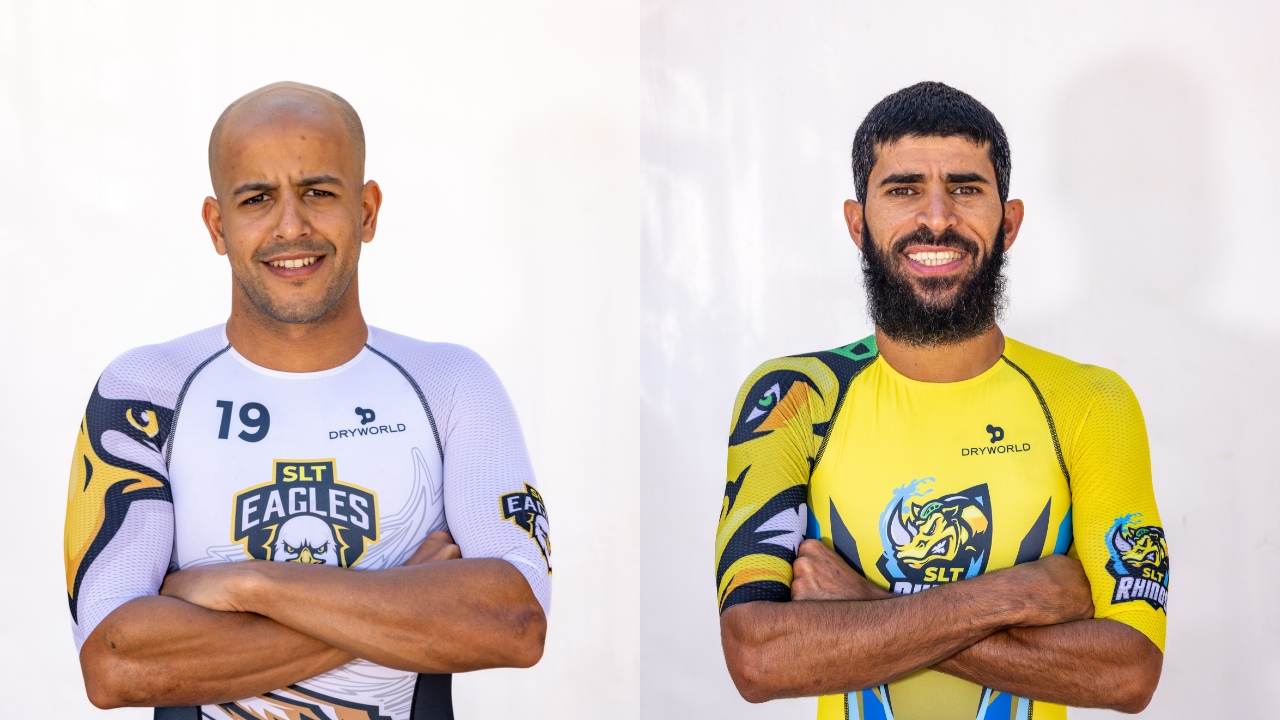 The same happened the race before to great effect in Toulouse when Nathan Lessmann seemingly brought most of his local tri club along with him.
"It's been an incredible experience. For us to be here with these amazing athletes is a once-in-a-lifetime experience. We tried to stay with them but they're just too fast," Alharith told me afterwards.
"We've gained a lot of knowledge – everyone has been so helpful and the athletes are unbelievably humble. Hopefully we inspire others, that's the plan. It's going to take a long time to compete with athletes of this calibre but this is the start and we want to break that mould."
But there were no local female athletes competing in the pro women's race and while there were reasons for that, it was a still a missed opportunity to make a genuine statement and dispel some of the cynicism.
That needs to happen in future visits and there were seven young triathletes – both girls and boys – who shadowed the SLT pros over the race weekend as part of a 'Stars of Tomorrow' programme.
And an activation event for 40 girls and boys took place at a school in Jeddah after the NEOM race so in the space of a few days there were some significant first steps taken in terms of engagement and inspiration.
It's also worth pointing out that the Saudi Triathlon Federation only appointed its first board of directors in November 2021 and yet already there have been races, national championships, national camps and graduation programmes for coaches and officials, many of whom were on hand in NEOM to fast-track their learning experience.
Early days then but STF vice-president, Jude Jamjoom, told us: "This entire relationship, and the exposure and experiences it is creating in the Kingdom's local triathlon community is unique.
"You can count on us to bridge the gap – whether it takes us five, 10 or 20 years."
Bigger picture
And one thing that you can't fault is Super League's determination to see things through.
D'hulst referenced geo-politics earlier and there was delicate negotiation at Brussels airport ahead of the flight to NEOM to make sure that Shachar Sagiv could become the first Israeli athlete to compete in Saudi Arabia.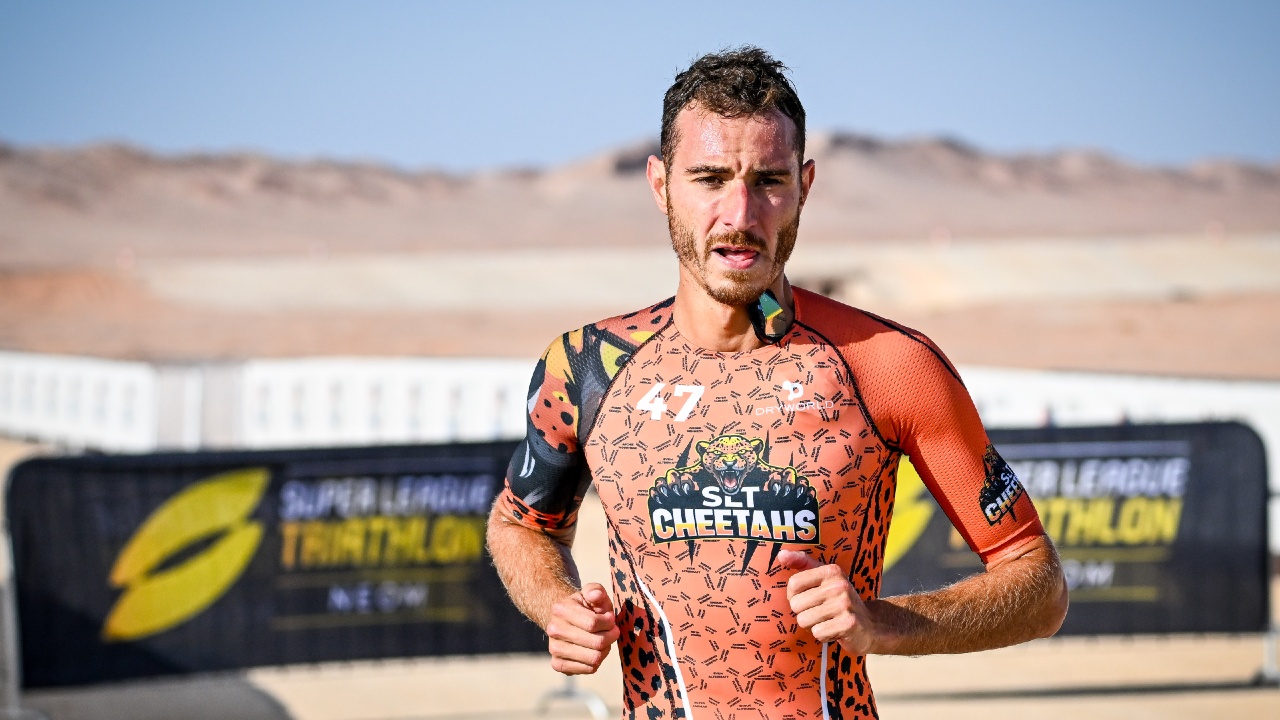 That indeed happened as he raced as normal for the Cheetahs in what was described as "a very significant breakthrough" by the head of the Israeli Olympic committee, Yael Arad.
It could yet prove to be the most significant aspect of the whole trip and speaking to Shachar afterwards he acknowledged: "I'm very fortunate to be the first Israeli athlete to race here and it's incredible what they are going to build here."
Spectator sport?
In that context the next point appears relatively trivial but one fundamental issue with race day was the lack of spectators, given the way Super League bills itself and it's no surprise there has been a sceptical reaction in some quarters to the 'spread the word' argument.
It's been embraced in the likes of London and Munich, while that first visit to Toulouse at the start of October was an overwhelming success, in many ways down to the crowd support.
Clearly in NEOM there are fundamental logistical issues – it's literally miles away from anywhere (a five-hour round trip to Tabuk, the nearest populated place).
As the city starts to be built the population will grow – there's talk of as many as 250,000 constructor workers – but it was still surprising that fans weren't part of the Beach Games, at least as far as triathlon is concerned.
And will that situation have changed markedly by year three of SLT's commitment?
There's an argument that so long as the TV production – which was also had broadcast nationally in Saudi Arabia for the first time – is the usual high standard and the races exciting then the online audience compensates for the lack of people on the ground.
There was no doubting that both the women's and men's races lived up to expectations and on-site commentator Kyle Campbell couldn't have done much more to gee up the few who were in attendance.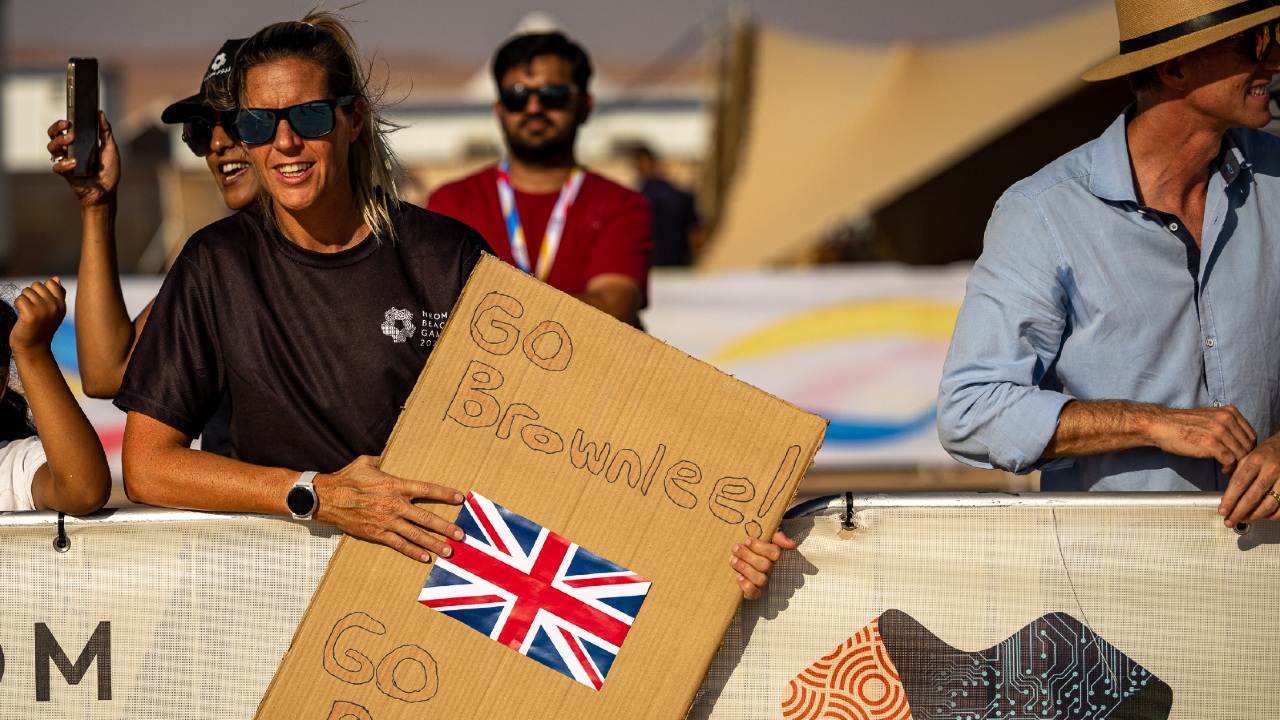 But many have told me since my return that the viewing experience was a world away from the one of the previous race around the twisty, narrow and packed streets of a vibrant Toulouse.
Of course all venues are diffrerent – and the sandy, exposed conditions in NEOM definitely provided a different challenge not only to the athletes but also to the production team – but there is the danger that it looks too staged and too isolated, soulless even.
In the bubble out there it was a jaw-dropping landscape and the race buzz was tangible and the action not in any way contrived.
But that was clearly a privileged position and there's now work to be done to convey that to the wider world this time next year.