The brand new location of Neom hosts the Super League Grand Finale this weekend and there's no doubt that most eyes will be on the women's race as the series goes down to the wire.
Reigning champion Georgia Taylor-Brown is locked together with Taylor Spivey on 56 points at the top of the standings ahead of the showdown and there's also an exciting battle for third, with advantage to Sophie Coldwell at the moment.
And we sat down with British duo GTB and Coldwell soon after their arrival in Saudi Arabia to get their thoughts ahead of Saturday's race.
Very different to Munich
First question for Georgia was how she was feeling after back-to-back wins, first at SLT Toulouse – where she was still shaking off a cold – and then at WTCS Cagliari:
"I think I probably was very well tapered for Toulouse because I didn't really train much that week, so maybe that helped. And then I was going into an Olympic distance race, and we hadn't done one for a long time but it was all good.
"The year has not really gone as I thought it would, but in a good way because I didn't plan on it being this busy and doing so well, I guess. So I'm just taking it all in, to be honest. I'm just trying to get through each race and just get better every time."
The other time the Enduro format (three back-to-back triathlons with no rest in between) was used in SLT this season saw a dominant win for Taylor-Brown at a rainy Munich, with Coldwell holding off Spivey for second.
But Coldwell reckoned the British-like conditions helped the pair of them that day, saying: "I think the weather played into my hands in Munich. The fact that it was cold and rainy is what I like so this is going to be a bit different."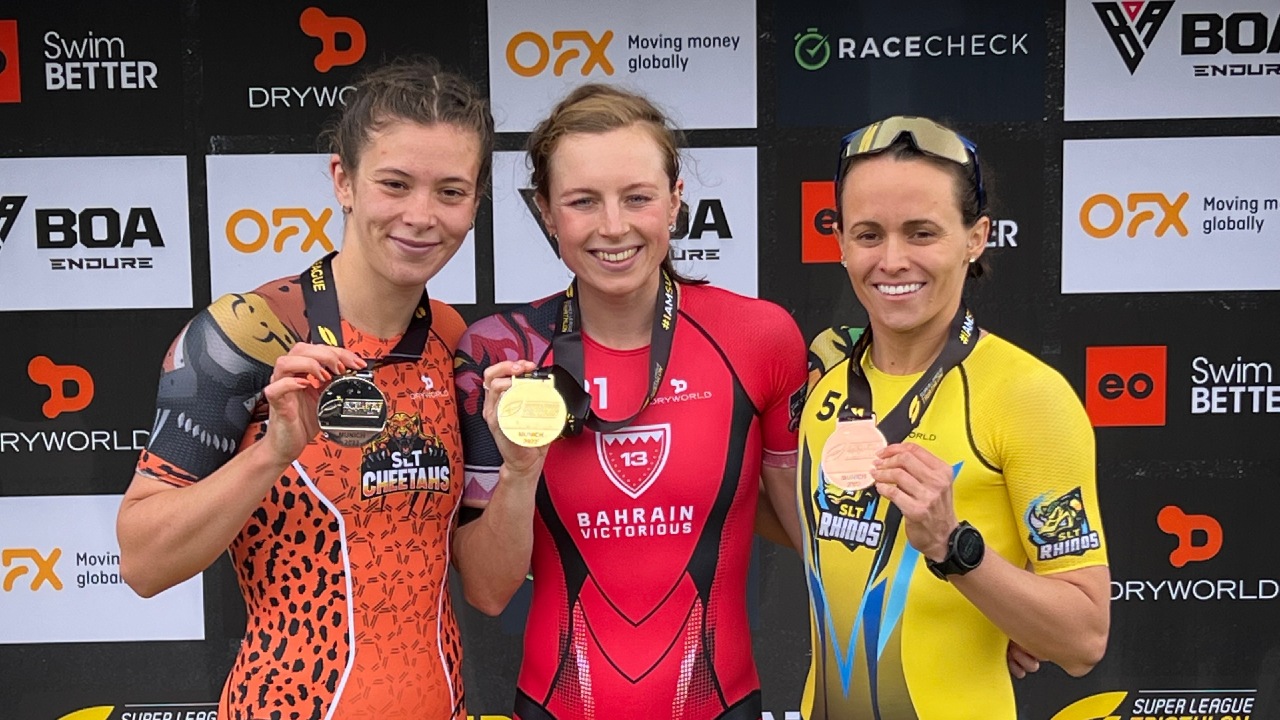 Balancing act
Coldwell has been the model of consistency in Super League this season, finishing in the top four in the three races she's taken part in, meaning she is third in the overall table despite missing Malibu.
And she explained: "I wasn't originally planning on doing it but I'm really pleased I got back involved. I've never got a Super League podium until this year and now I've managed to get two. So, yeah, it's been good for me.
"I'm a bit surprised I'm still sat in third, because obviously I didn't race in Malibu. So it's kind of like a shootout on Saturday isn't it, between a few of us for that third place and I'll just have to see how it goes."
However that pans out, she has no doubt that swerving the trip to Malibu was exactly the right call given her hectic schedule.
"Last year for me, with the back-to-back-to-back-to-back racing, I just fell off a cliff. By the end of it, I was physically exhausted," she admitted.
"And that was one of the reasons I wasn't going to race Super League at all this year, because I was like, I just can't do it again.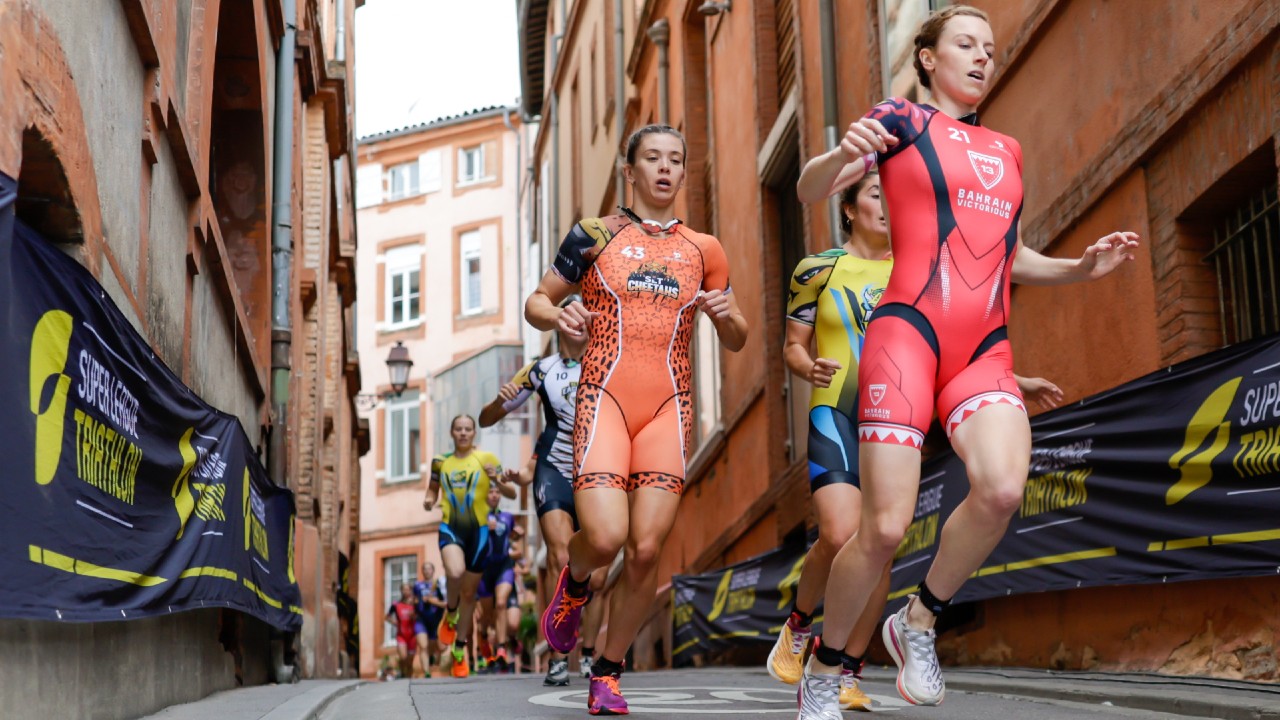 "And then when somebody said if you race four and you can drop one, would you be interested? I was like, okay, yeah, then I'm in, because it wasn't just Super League as I've got the WTCS and I'm obviously getting married and stuff like that so I just wouldn't get to Abu Dhabi by the end of the year. So it was definitely the right decision for me. And I've probably raced better having not done Malibu."
To illustrate the point, next up for Sophie is Bermuda next weekend, then her wedding to ultra runner Tom Evans, a week in Dubai before Abu Dhabi and then their honeymoon – by which point it will virtually be Christmas!
Into the 'unknown'
But first up is Neom and both Georgia and Sophie agreed it was a voyage of discovery.
GTB said: "It will be cool to be part of the first Neom Beach Games and hopefully in the future, it will be a big thing.
"I don't know what to expect, to be honest. I think I'll know more after the course recce on Friday, we'll know how fast or how slow we need to take the bike course, what the run's like and so on. But I think it'll be exciting."
And Coldwell added: "It's just the unknown for us. If you go to Munich, London and so on, wherever they are, they all kind of follow a very similar pattern and you know what you're going into. Whereas here, we just have no idea at this point. It's so far out of our comfort zone. The cultural difference is so different and there are just small things that are too – you can't just walk out and go to a shop for example.
"So the whole thing is just about going with the flow."
To which Georgia was quick to jump in and admit: "Which is hard for us as triathletes because we are creatures of habit and we do not like change! Like if a session time is moved or whatever, we'll just panic. 
"So it's going to be hard for a lot of us but, like I said, once we've done the familiarisation we'll know more. We'll know what the course is like and we can decide how we want to race from there. And I keep telling myself it's the same for all of us, we're all in it together none of us have raced here before."
Battling the heat – and Taylor Spivey
One key factor will be the weather. While Neom enjoys a milder climate than other areas in the region, it's still just nudging over 30 degrees at race time.
But Taylor-Brown pointed out: "In many ways Enduro could actually be the best format out here. Because even though in Triple Mix or the Eliminator you get to stop for a few minutes, you're not going to cool down anyway here, so you almost do just want to get it done.
"It's just about being smart before and keeping body temperature down, hydrating beforehand. And then I guess things like putting bottles on our bike, trying to use those in the race.
"I think it will be interesting. It's a final Super League race of the season, so I'll give it everything, you've always got a bit more when you know it's the last one."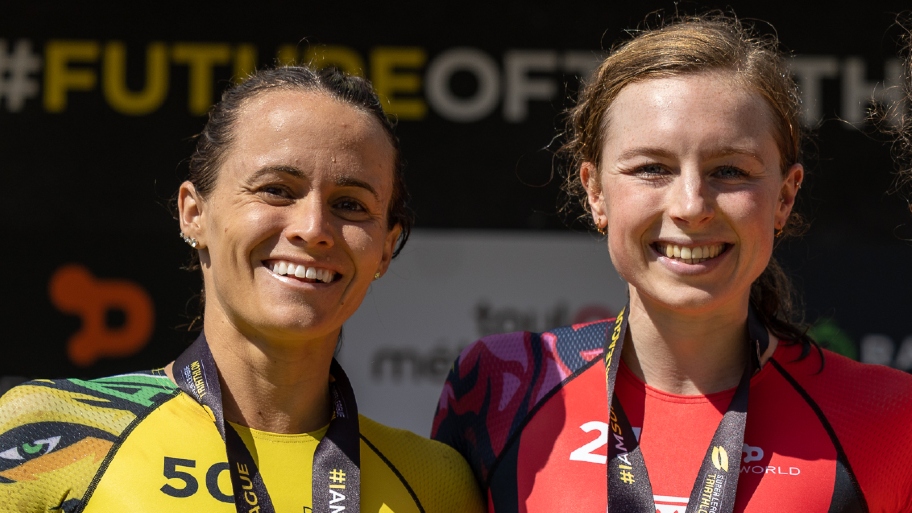 And whether that will be enough to see off Taylor Spivey for another overall title remains to be seen: "We're on even points and that's not how I'd want it to be, I want a bit of a buffer! But no, it makes is exciting and clearly it's very different to the men's side where Hayden is so far ahead.
"But I think it will be a good battle between all the girls at the front. There are so many of us who could contend, especially in this Enduro format and in the heat. As Soph said, Munich kind of played into our hands, but here it's very different so we'll see on Saturday."