This is a preview feature written ahead of the Grand Finale of the 2022 SLT Championship Series in Neom, Saudi Arabia. You can find out how the racing played out in our extended reports, in racing which saw Georgia Taylor-Brown retain her title with a race win, and Matt Hauser take the men's tape – but Hayden Wilde top the points table.
The 2022 Super League Triathlon Championship season concludes this coming Saturday with race five, the Grand Finale in Neom, Saudi Arabia.
After finishing second last year, barring accidents – which is not unusual in SLT racing – we should be see Hayden Wilde take the overall crown. While a new champion is guaranteed for the men, Great Britain's Georgia Taylor-Brown knows exactly what she needs to do to retain her women's title.
Start time and watch live
Racing takes place on Saturday October 29, 2022.
Women's Enduro starts 1410 local time (1210 in the UK, 1310 CET, 0710 Eastern Standard Time, 0410 Pacific)
Men's Enduro starts 1530 local time (1330 in the UK, 1430 CET, 0830 Eastern Standard Time, 0530 Pacific)
The great news is you can watch every second of Super League Triathlon Neom 2022 live right here on TRI247.com via the embed below so you won't miss a second of the action.
And our live blog in the build-up and on race day provides the perfect 'second screen' experience, with expert insight from Lucy and Mark Buckingham.
The broadcast will also be available on the BBC Red Button, iPlayer, Discovery+ and Eurosport and will begin at 1400 local time.
Who's racing at Super League Triathlon Neom?
For the Elite Women's Championship Series title, it's all pretty simple – it's Georgia Taylor-Brown vs. Taylor Spivey – first across the line wins. They both start with 56 points, well clear of their chasers.
GTB is the defending champion, a title she landed in 2021 without winning any of the four individual rounds. In 2022 she has won in both Munich and Toulouse, but could potentially lose out to the consistent Spivey, who has finished 2nd / 3rd / 1st / 2nd, with her victory coming on home soil in Malibu.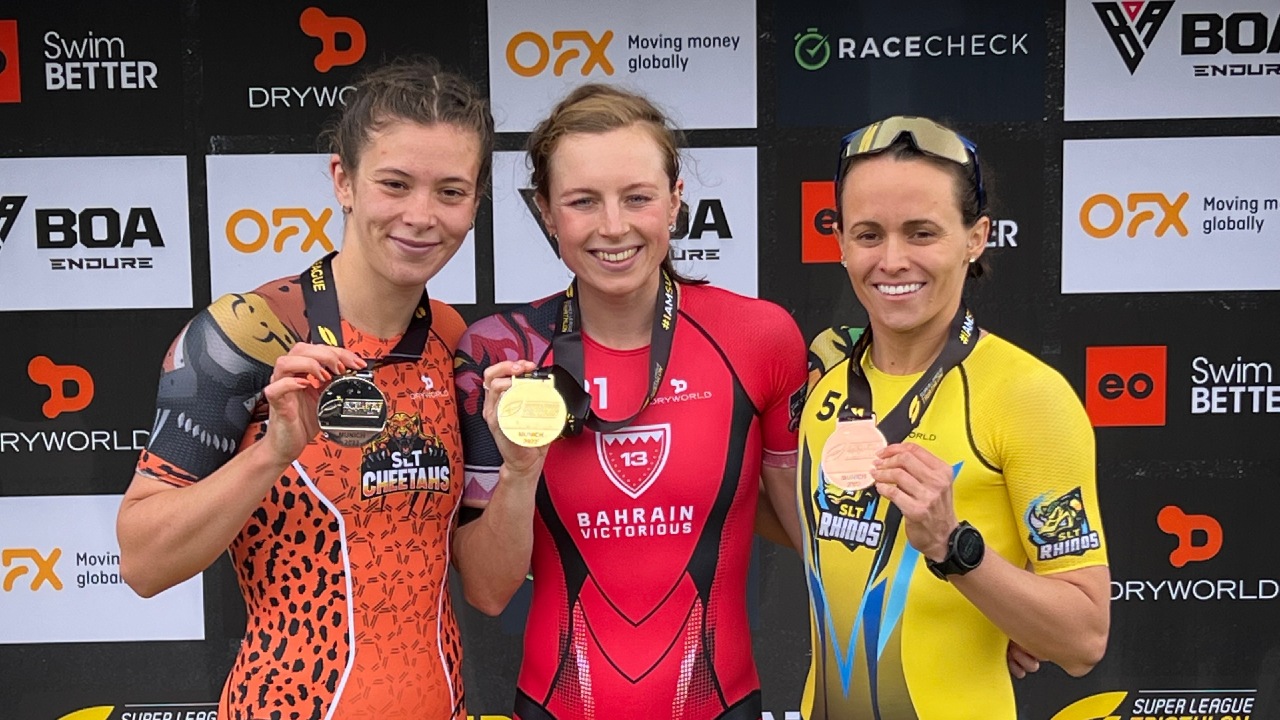 Technically, both could be pipped to the title by Sophie Coldwell, as there are additional points on offer for the final race (20 for the win, rather than 15), but even in the wacky world of Super League Triathlon, that chance seems incredibly slim. But not zero…
We are back to the non-stop ENDURO format in Neom, and that was the event in which GTB was utterly dominant in the rain of Munich. The Brit has to start as favourite, but as we saw with that Malibu crash, things can change in a split second.
For the Elite Men, Hayden Wilde should almost be on a lap of honour. 17 points clear, the current WTCS Rankings leader and Commonwealth Games silver medallist has dominated in London, Malibu and Toulouse, his only dropped points coming from a third place in Munich.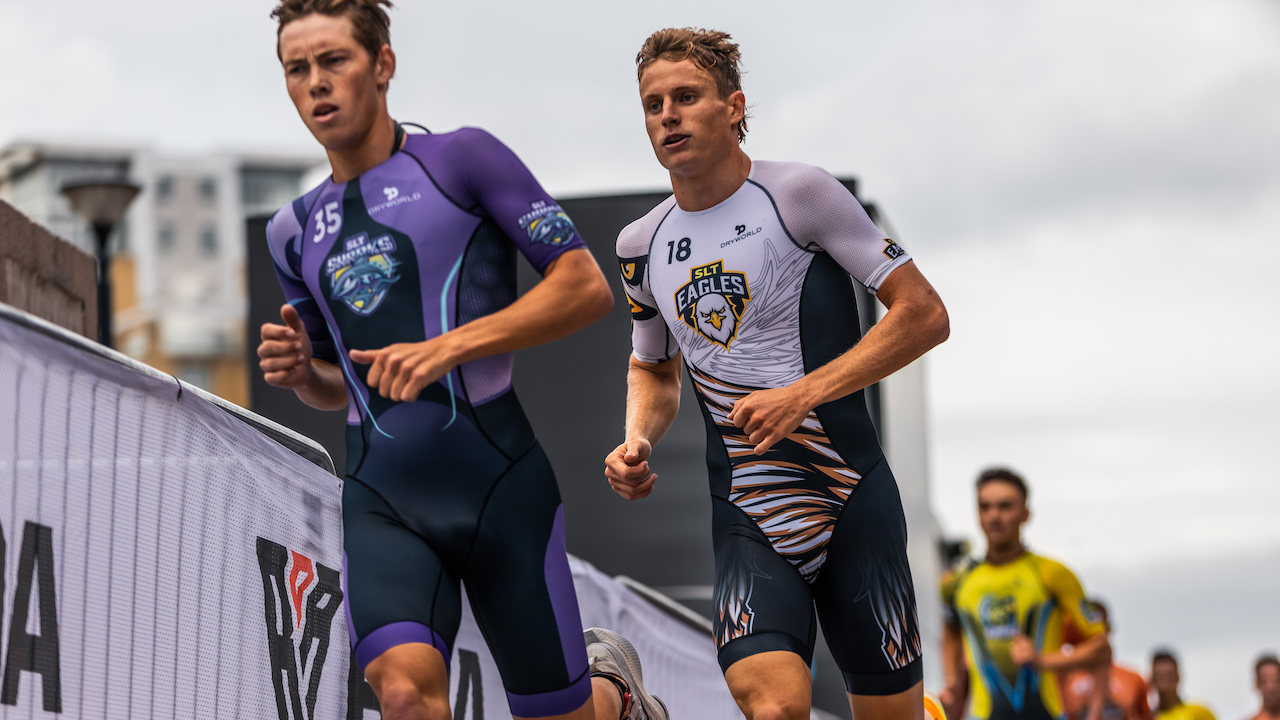 It's been competitive however, with Matt Hauser, in particular, impressing. Unfortunately for the Australian, crashes in both Malibu and Toulouse have left him languishing in points terms, relative to the form he has shown while upright. He will be fighting hard for the race win, and let any points issues resolve themselves.
Wilde has his eyes set on what will could be a World Triathlon Championship decider against Alex Yee in Abu Dhabi next month, but will need to stay sharp here to ensure that he doesn't undo all the good work he has done so far in the series. "He's a born racer", said Team Sharks Manager, Michelle Dillon, of her star athlete when we spoke to her in September. Providing he balances those racing instincts with an element of prudence, he'll be picking up the biggest cheque on Saturday night.
Can Jonny Brownlee finally bag a Super League podium this year? The Enduro suits someone who relishes a challenge of strength and consistency across all disciplines, and fourth in Munich was also his best result so far. Off the back of that excellent second place at WTCS Cagliari, he's in good shape and with no pressure. Expect him to perform well.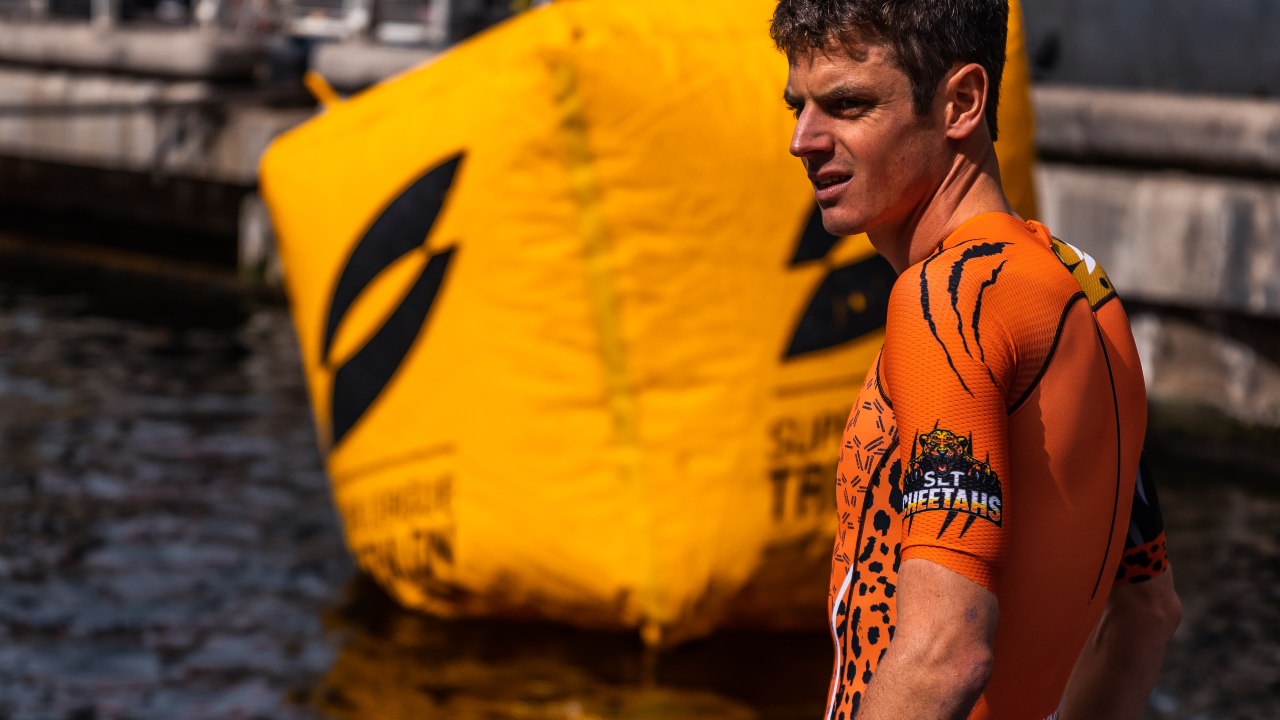 Wildcards
With Rachel Klamer out of the race (and the rest of the season) with the broken elbow injury suffered from a crash in Toulouse, Laura Lindemann (GER) was due to step in for her third race of the year, to fill in for the Cheetahs. Unfortunately, she's now also out following a positive COVID test.
Continuing the typical SLT approach of providing opportunities to local talent, there are two Saudi wildcards in the men's race – Faisal Alharith (Eagles) and Abdulrahman Alghamdi (Rhinos).
The Course
The format in Neom is ENDURO. In simple turns, this is three back-to-back triathlons (all in swim-bike-run order), with no breaks in between.
Each stage will consist of a 300m swim (one lap), a 4km cycle (also one lap) and a 1.6km run (800m out, 800m back).
The 90-second rule is in play. So any athlete that falls 90 seconds or more off the leader's pace at the end of any individual lap is shown the Yellow Elimination Flag and is out of the race.
Short Chutes – new rules apply
Love them or hate them, the Short Chute remains part of the Super League Triathlon DNA for 2022. If you are new, the Short Chute is a 'short cut' that can be taken within the race by an athlete, having earned that right at a previous point in the event. Think of it as a bonus in real time, rather than a post-race adjustment (as is the case in the Tour de France for example). In that way, the 'first across the finish line wins' remains.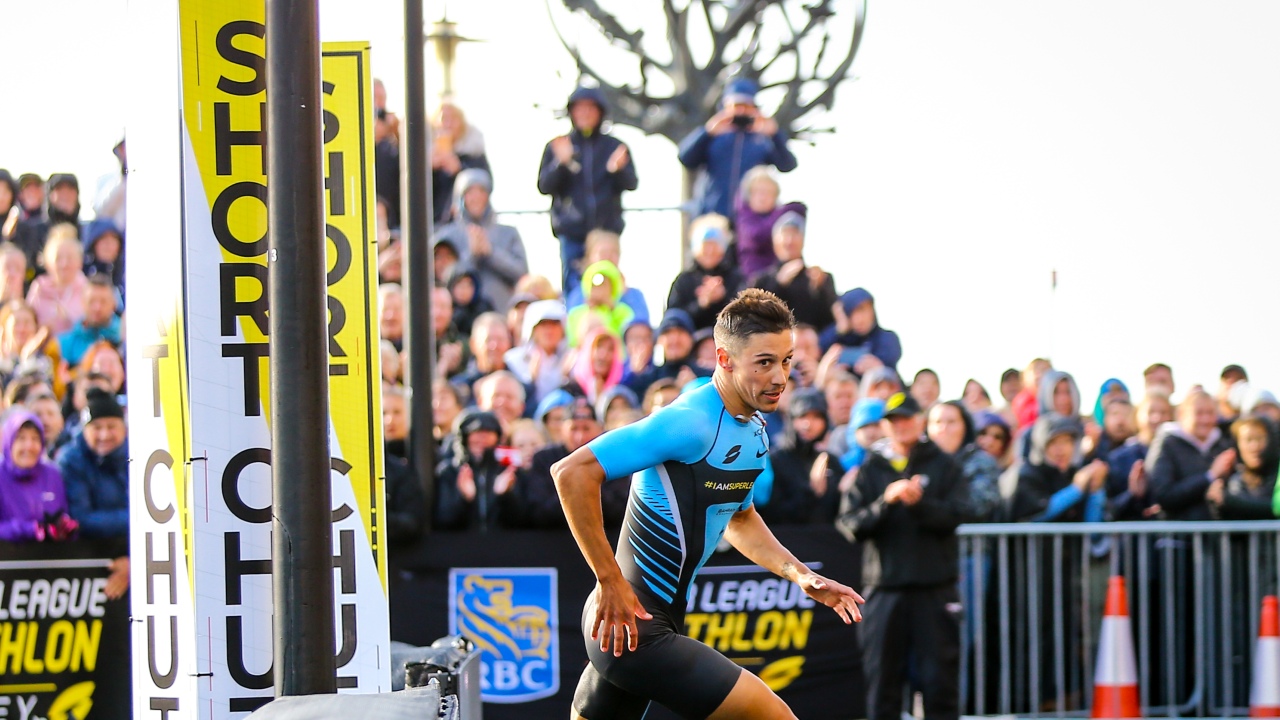 You can earn a short chute in Neom as follows:
1. The first athletes across the Mount Line after the swim on Stage 1,
2. The first across the Mount Line after the bike on Stage 1 (i.e. after T2, starting the run)
3. The first athlete across the Mount Line at the end of Stage 1 (i.e. first to finish the first run)
Short Chutes are always taken on the final Run – Stage 3. And always on Lap 1, so even if you have an advantage, you are not yet over the line. That's a good move, and will help avoid situations such as the slightly disappointing finish – after a great race – in Munich last year, when Vincent Luis was able to take that advantage right next to the finish line.
With the further development of the SLT Teams concept, Team Managers can choose which of their squad will be awarded the short chute. Thus, while a fast swimmer could earn a short chute (point 1 above), the team could elect to award that advantage to another member of the team, who perhaps will be in a better position to secure overall success in the race at the end of the final stage.
Also of note – whatever happens, a team can only earn one short chute in an individual race.
SLT Rankings after Toulouse
Women
1. Georgia Taylor-Brown – 56pts
2. Taylor Spivey – 56pts
3. Sophie Coldwell – 39pts
4. Beth Potter – 36pts
5. Verena Steinhauser – 34pts
6. Jeanne Lehair – 33pts
7. Miriam Casillas Garcia – 31pts
8. Cassandre Beaugrand – 27pts
9. Kate Waugh – 23pts
10. Ncole Van Der Kaay – 21pts
11. Summer Rappaport – 20pts
12. Cathia Schar – 18pts
13. Non Stanford – 18pts
14. Rachel Klamer – 14pts
15. Natalie Van Coevorden – 12pts
16. Sian Rainsley – 11pts
17. Laura Lindemann – 11pts
18. Sophia Green – 8pts
19. Emma Jeffcoat – 2pts
Men
1. Hayden Wilde – 58pts
2. Matthew Hauser – 41pts
3. Tayler Reid – 38pts
4. Kenji Nener – 33pts
5. Jonathan Brownlee – 32pts
6. Vasco Vilaca – 32pts
7. Chase McQueen – 31pts
8. Shachar Sagiv – 31pts
9. Jamie Riddle – 25pts
10. Emil Holm – 25pts
11. Daniel Dixon – 25pts
12, Richard Murray – 20pts
13. Tyler Mislawchuk – 16pts
14. Valentin Wernz – 15pts
15. Dorian Coninx – 14pts
16. Segio Baxter Cabrera – 14pts
17. Alex Yee – 13pts
18. Max Stapley – 9pts
19. Ryan Fisher – 4pts
20. Maximilian Sperl – 3pts
21. Chris Perham – 1pt
Teams
1. Sharks – 303pts
2. Scorpions – 283pts
3. Cheetahs – 264pts
4. Eagles – 263pts
5. Rhinos – 239pts