On Running release Tim Don documentary
The Man with the Halo
If you are remotely close to the the sport of triathlon, you will surely be familiar with story of Tim Don since his accident ahead of the IRONMAN World Championship in 2017.
When we spoke to Tim recently (interview HERE) at the London Marathon Expo, he confirmed that the documentary from On Running about his recovery – The Man with the Halo – would be released on 28th May, 12 months to the day after his IRONMAN record breaking performance at IRONMAN Brasil 2017.
On time, it has been released – and you can watch it now. You really MUST watch it. Essential viewing, fantastically produced by Emmy award-winning director, Andrew Hinton.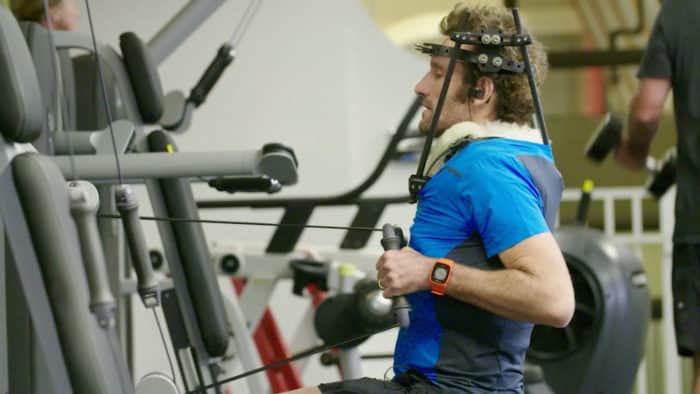 Tim says of the film:
"After watching such a well produced documentary with my wife and reliving the ordeal we all went through, it's evident how much stronger and resilient these grueling experiences make you," says Tim.
"Looking back on the last six months has made me realize that my injury was not just a career setback but a serious learning experience about the appreciation one can have towards such a nurturing and dedicated support structure during difficult times. I have been very fortunate and realize how the severity of my injury was shared between everyone around me and how we all carried an equal burden at one point or another. It was awesome to be back in the race environment at Boston, pinning the number on and being in the start corral with everyone. It's what I worked so hard for over the last six months."