The man WITHOUT the Halo is back…
"Boston was important for me. That was my transition… I'm trying now to not see myself as someone recovering from injury."
While Sunday's London Marathon was the biggest sporting participation event in the U.K. this past weekend, there was significant British triathlon interest at last Monday's Boston Marathon.
That event represented the first step on the (racing) recovery journey for Tim Don, following his terrible bike accident and resulting broken neck just prior to the 2017 IRONMAN World Championship in Hawaii.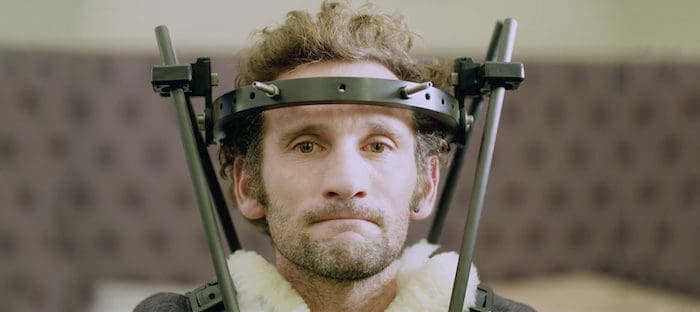 Tim's run at Boston – given the racing conditions on the day and his recovery – was incredibly impressive, finishing in 2:49:42. READ MORE HERE.
On Friday, I got the opportunity to sit down with Tim – who was at the London Marathon Expo with one of his sponsors, On Running – to find out more about that Boston run, the support he has received, his next racing plans, a forthcoming film release and much more.
Watch that interview in the video above and check out the trailer for that upcoming film below.
The Man with the Halo – Release Date 28th May 2018