XTERRA has announced that it is moving its annual World Championship to Trentino, with the Italian province replacing Hawaii's Maui island after 25 years of hosting the event.
This year's World Championships will be held in Molveno on October 1-2, but organisers say Trentino will be only the official venue for just two to three years before moving onto a new destination for XTERRA's flagship event.
XTERRA say several factors were considered when deciding on Trentino, including athlete accessibility and carbon footprint.
'A great honour' for Trentino
Michele Viola, President of APT Dolomiti Paganella, says it is a 'great honour' for Trentino to host the XTERRA World Championship, with his comments echoed by FITRI President Riccardo Giubilei.
Viola said: "It's a great honour for our destination to be able to welcome the XTERRA World Championship. From the Pacific Ocean that bathes the island of Maui, to the crystalline waters of Lake Molveno in which the peaks of the Brenta Dolomites are reflected, the passage of testimonials is an extraordinary moment and charges us with responsibility.
"However, we are convinced that, thanks to the tenacity and hospitality of our community, the experience gained over the years in organising international sport events and the extraordinary beauty of our territory, we will be ready to take on this new and fascinating challenge."
Giubilei added: "We welcome with satisfaction the decision of XTERRA to bring the World Championship to Italy and in particular to Trentino, a decision that makes us proud to be able to continue to open our destinations to great events, and to offer another exciting international event in this season of triathlon to our community."
New challenges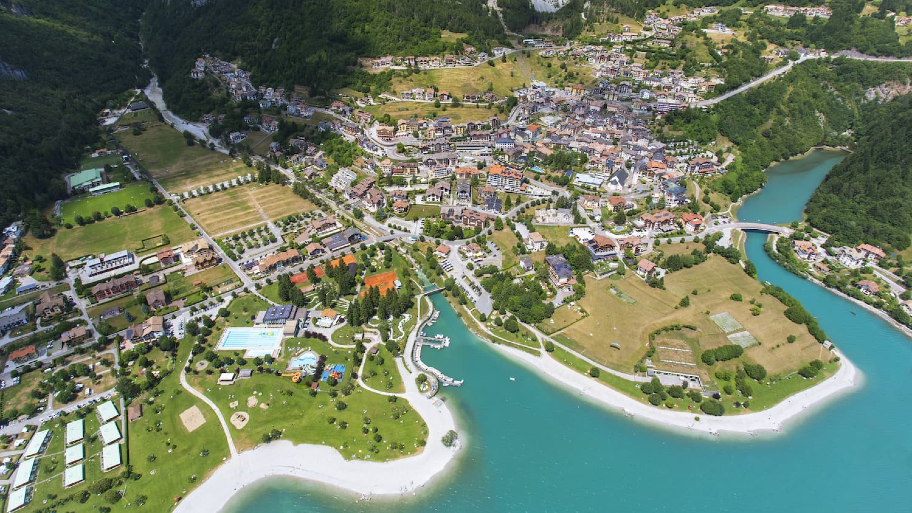 The COVID-19 pandemic influenced XTERRA's decision to move its World Championship away from Maui – XTERRA's VP of Operations and Marketing J-D Cousens has admitted.
However, with the World Championship venue now set to rotate every couple of years, Cousens believes it will give XTERRA the opportunity to grow.
He said: "When the coronavirus pandemic made international travel difficult, it gave us a chance to reflect on the XTERRA brand and consider the most responsible way to move forward. After considering many important aspects, particularly our carbon footprint and athlete accessibility, it made sense to move the XTERRA World Championship away from Maui for the time being. We also have a very large community in Europe and we want to give back to all who have supported us over the years by making it more accessible and affordable for the athletes and their families.
"The XTERRA World Championship is the pinnacle of the racing calendar and will continue to grow through 2022 and beyond. We aim to take the XTERRA World Championship to all continents on a rotational basis, allowing our wonderful sport to reach new shores and inspire new warriors to join our global community, while offering different challenges for our World Championship athletes."