If you've been keeping your ear to the ground over the past 12 months, you'll know that 23-year-old American, Trevor Foley, has been continually exceeding expectations in his first year as a professional.
Self-coached, the former Florida University Gator from Tampa, FL has risen over 100 places in the PTO Rankings since 2021. Currently sitting at #75, we caught up with Foley to find out what got him into long course racing, his goals for the rest of the year and much more…
Starting out
TRI247's Tomos Land: First things first, let's start from the beginning, what got you into triathlon?
Trevor Foley: I started off in November 2019, right before the beginning of the pandemic. I was running track and cross country for the University of Florida, but ended up with a stress fracture in my right foot that winter which led to me starting to swim and bike a lot heading into the new year. I found I was pretty good at biking and enjoyed it, so signed up for a triathlon in March (2020). After that, I started talking with USA Triathlon and the collegiate recruitment programme they have for ITU racing. I tried that for a year, but it didn't really appeal to me, so last summer I decided to forego my remaining two years of track and cross-country eligibility at UF to focus full time on long-course racing in triathlon. It started off with an injury and before you know it, one thing leads to another and now I love it.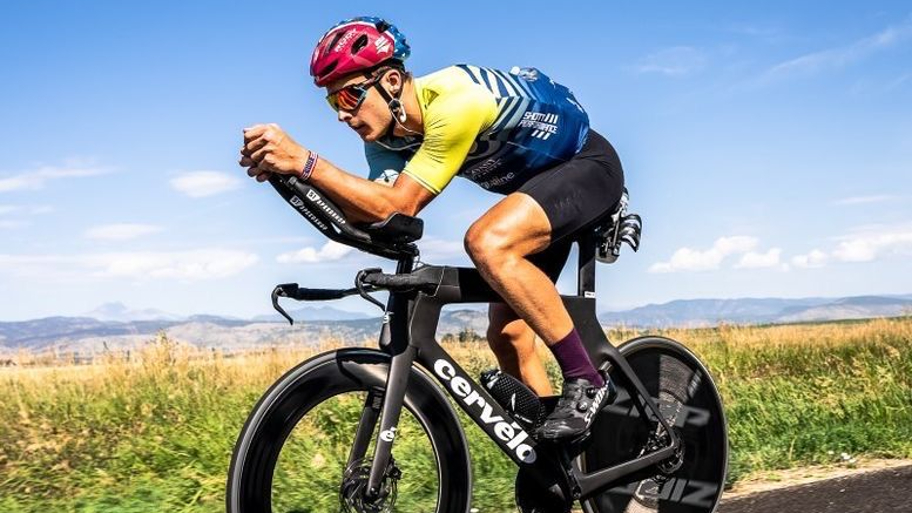 TL: You raced initially on the ITU Continental Cup circuit. What made you decide to step away from ITU racing and decide that long course triathlon was the discipline for you?
TF: I tried the ITU stuff and I thought I'd give it a shot, as I guess it's the so-called "traditional" route as a triathlete, but I'm really close with my girlfriend and I'm really a homebody, so leaving a lot and living out of a suitcase wasn't for me. On top of that, I only started swimming a year ago, and in ITU you need to swim like a fish! Besides, I really enjoy cycling, it's a big passion of mine, and obviously that pays off more in the long course stuff. From a financial standpoint too, I can start to make money much quicker and have what you might call a "career", which I can pay the bills with instead of having to try and grind out on the Conti Cup scene which is pretty rough. I've been very grateful to have a local law firm that sponsors me, Gonzalo Law, and then my family and my girlfriend Sophie, are always supporting me!
New generation
TL: You've mentioned the idea of a "traditional" route into triathlon via ITU, but we're now seeing much younger long course pros, people like yourself, and athletes like Sam Long and Magnus Ditlev who are beginning their careers in long distance triathlon. What do you think is drawing the younger generation directly into the long course world?
TF: I think the PTO is definitely one. This new influx of money is attracting a lot of people to the sport. I also think that sport is always evolving, with technology and training moving at such a high level, that now you can pick and choose whatever you want to do.
TL: Do you feel like the perspective has now moved away from the one that viewed long course racing as something you only do after your ITU career? Do you think both ITU racing and long course racing are beginning to be viewed as two distinct categories of racing?
TF: Initially, the "traditional" route is what I thought of when I came into triathlon, but I now realise how different the two are. If you think of running, the training for a 10km on the track versus a marathon is pretty much 90% the same. However, in triathlon there's a massive difference in the training, equipment and preparation. I do think that the perspective on the path you should take is changing and my mindset has just been that whatever distance I'm racing, ITU or long course, I'll give it my best shot.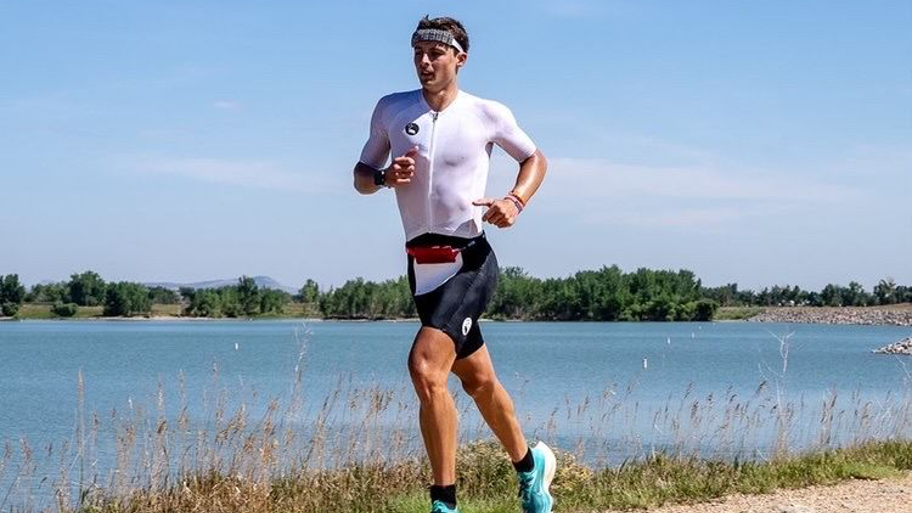 TL: Coming from such a big run background, what have been the biggest challenges as you've transitioned into triathlon?
TF: It's been tough as I do all my training solo, so getting better in the pool and swimming by myself has been a real challenge. I found that I am a good stand-alone biker, but the swim takes so much out of me that I can't really use my biking ability to its full potential in races. Finding the balance is the trickiest part for me, because I hadn't ridden a bike or been in the pool until two years ago, so my training has been really swim-bike centric. I have significantly dropped my run volume, but have found that even so I just have to put my swim first. I am now in a position where I can get by with my swim in a pro race, so I'm now trying to improve my swim endurance, so I can make the most of my bike ability in races, whilst trying to balance the other two disciplines in my training.
Rankings aim
TL: You finished eighth in IRONMAN 70.3 Boulder last weekend. What does the rest of the season look like for you?
TF: I'm going to race Augusta 70.3 in around six weeks, then honestly just head into 70.3 Worlds with no expectations and try to produce the best swim-bike-run that I can. I'd really like to do another Ironman, like IRONMAN Arizona or something fast like that, before hopefully racing at Clash Daytona. If I could finish the year in the top 50 on the PTO rankings, then that would be awesome, so that's my big goal for the rest of this year.
TL: Will we see you racing in Europe next season?
TF: I hope so. I know that 70.3 Worlds are in Finland, so I want to race there. I've also got a friend who's an American citizen but comes from the UK, who is planning to race IRONMAN 70.3 Staffordshire next season, so I might join him for that. I also have family in Sicily in Italy, and I've heard IRONMAN Italy is a great race so I can totally see myself out there training and then racing. Whatever happens, I'll definitely try to make it out there to race at least once next season.