As a triathlon nation, France have been a dominant force alongside Great Britain, Australia and the United States for quite some time.
After winning European and World titles in the Mixed Team Relay last season, Team France will be hoping for an upgrade on the disappointing bronze they won in the event at the Tokyo Olympics.
However, Leo Bergere and Vincent Luis, who have won three of the last four men's World Championship titles between them, want the team to remain humble in the build up to Paris 2024.
'A big fight' just to make team
With such strength in depth in the French ranks, it is still yet to be seen who will form the quartet that will take on the world in the MTR next summer.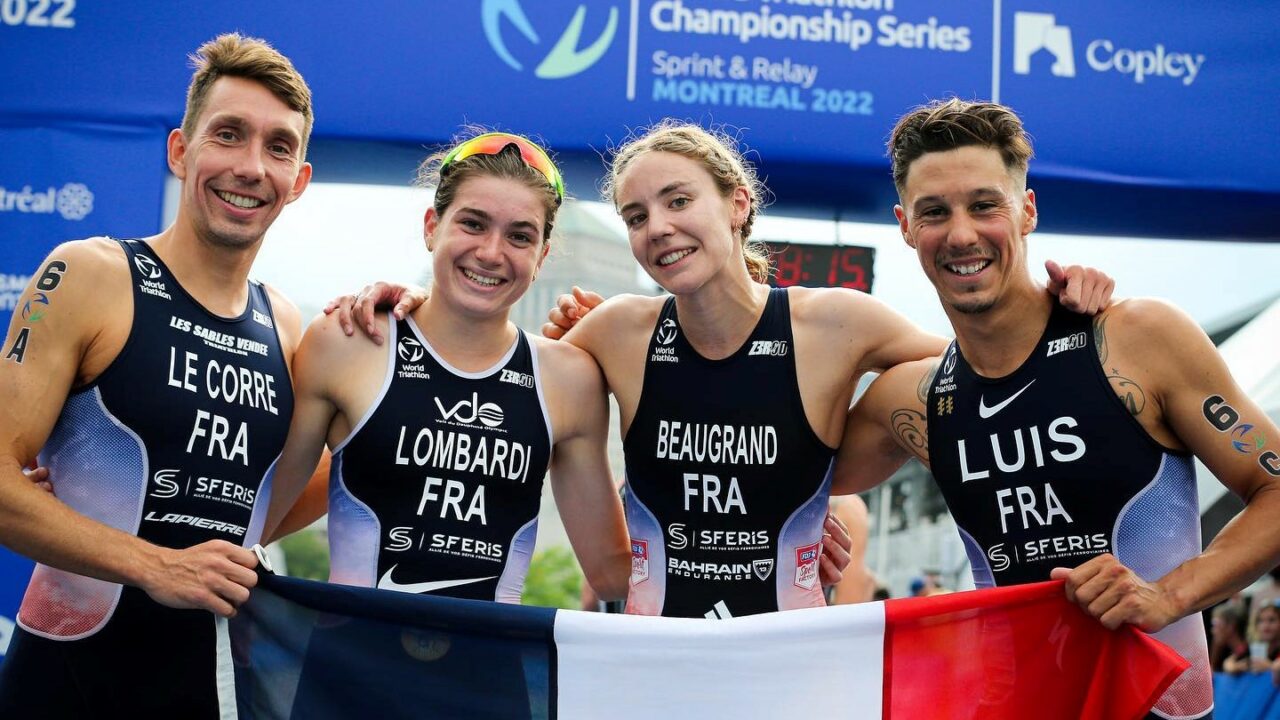 The French had four men and two women in the WTCS Top 20 in 2022, plus a sweep in the men's race at the European Championship, which makes Bergere believe that selecting a team will be a real challenge.
He told us: "With such top guys, like Vincent [Luis], Dorian [Coninx] and Pierre [Le Corre], plus Tom Richard and me, we have so many guys to pick from and it will be hard to race with just two".
Luis shared those sentiments, adding that whilst the team are definitely among the favourites, the first step towards the Olympics is selecting the team.
He said: "I would say we are one to watch but we were already one to watch in Tokyo, but we were beaten so we will see. I think to begin with it will be a big fight just to be part of the team."
Reflecting on that bronze in Tokyo, Luis believes that tactics played some part in Japan, and that the team will have to be at the top of their game to challenge in the French capital.
"In Tokyo, the Brits and the Americans beat us. We tried to go all in and put our worst swimmers first and we took the risk but it wasn't worth it I guess."
However, aside from more astute tactics, the 2020 World Champion also believes a stronger team will help France achieve their goal of gold.
"Now we have three girls and more of a chance to see who is strong and who is not. For the four men, I think we are all top swimmers and can play a part in the race too."
Whilst there will be a huge amount of pressure on their shoulders, 2022 World Champion Bergere believes that the main concern for the French team is sticking to the task at hand:
"We need to be humble and we need to be ready to race. The other teams are so strong, so we cannot think we are favourites. We need to work hard and race hard and do our best on the day."