Emma Pallant-Browne (GBR) and Mario Mola (ESP) claimed the World Duathlon titles in Ibiza on Saturday in the first elite races at the World Triathlon Multisport Championships.
Racing a 5km run, 20km bike and 2.5km run course, both dominated their rivals.
Pallant-Browne delivers 'under pressure'
It was Pallant-Browne and Zsanett Bragmayer (HUN) who broke clear of their rivals on the bike section and turned it into a two-way battle for the title.
And Pallant-Browne – who is in the top 10 of the PTO middle and long-distance world rankings – just took the win, as she had in 2016 and 2015.
Bragmayer led into the second run but the Brit produced a devastating burst of speed to win by 22 seconds, with the Hungarian claiming silver, with Monday's aquathlon still to come, and Japan's Ai Ueda taking bronze.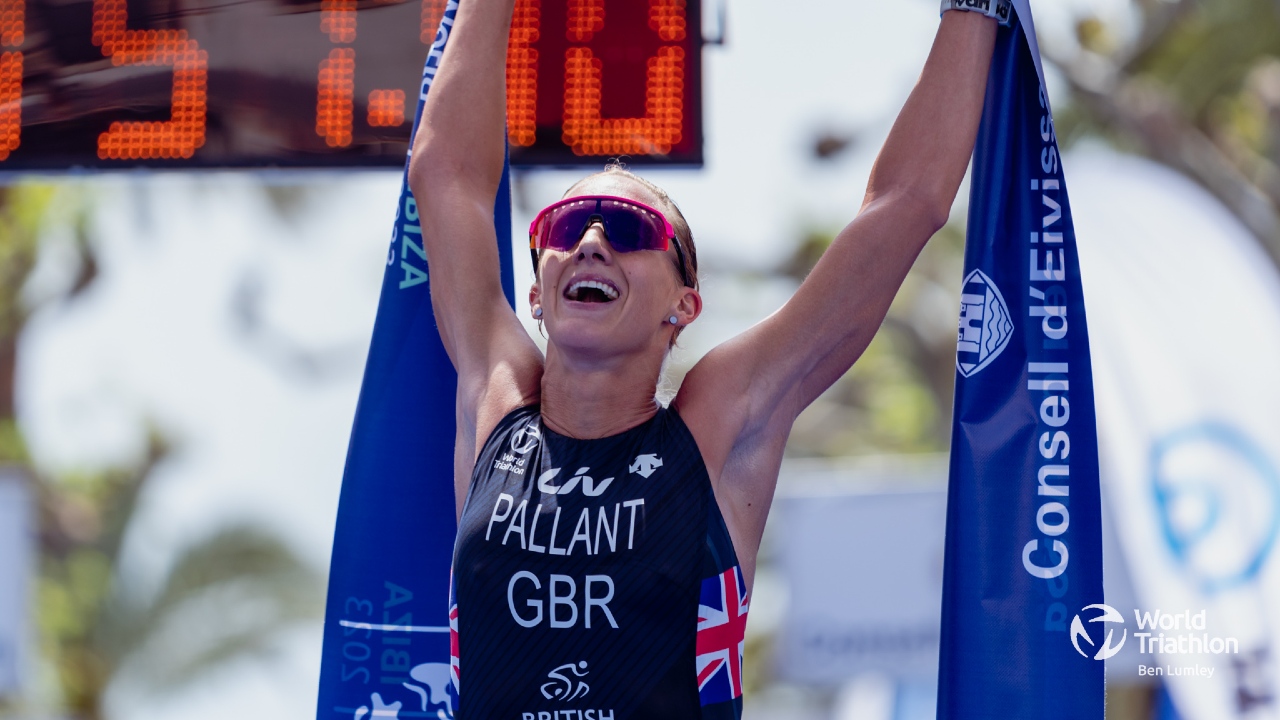 Speaking to World Triathlon afterwards, Pallant-Browne said: "I didn't realise it had been seven years since my last World Championships.
"So much has changed since and this being a sprint is totally different format so I was a bit nervous and doubting my slowtwitch a little bit and transitions so definitely felt the pressure!"
By the sounds of Bragmayer's post-race quotes, she'll be a massive force to be reckoned with on Monday in the Aquathlon.
She said: ""It is amazing, I wanted to be on the podium once these championships, I didn't expect it to be today!
"It all came together, my tactics worked and Emma really helped on the bike. I knew there would be a gap out of the first run and I had to control myself, and I knew I had the power to catch the group then make the attack. I didn't look back to see who was coming with me, she just came up and we got into it."
Mola times it perfectly
In the men's race it was all about Mario Mola.
He's a three-time World Triathlon Champion and he pulled clear in the first transition and for a while it looked like he had the race won.
He was on his own for half of the 20km bike but was then caught by the large train that had formed behind. Multiple attacks were held at bay before a controlled 2.5km final effort to the tape, as he got the better of France's former champions Benjamin Choquert and Krilan le Bihan who took second and third.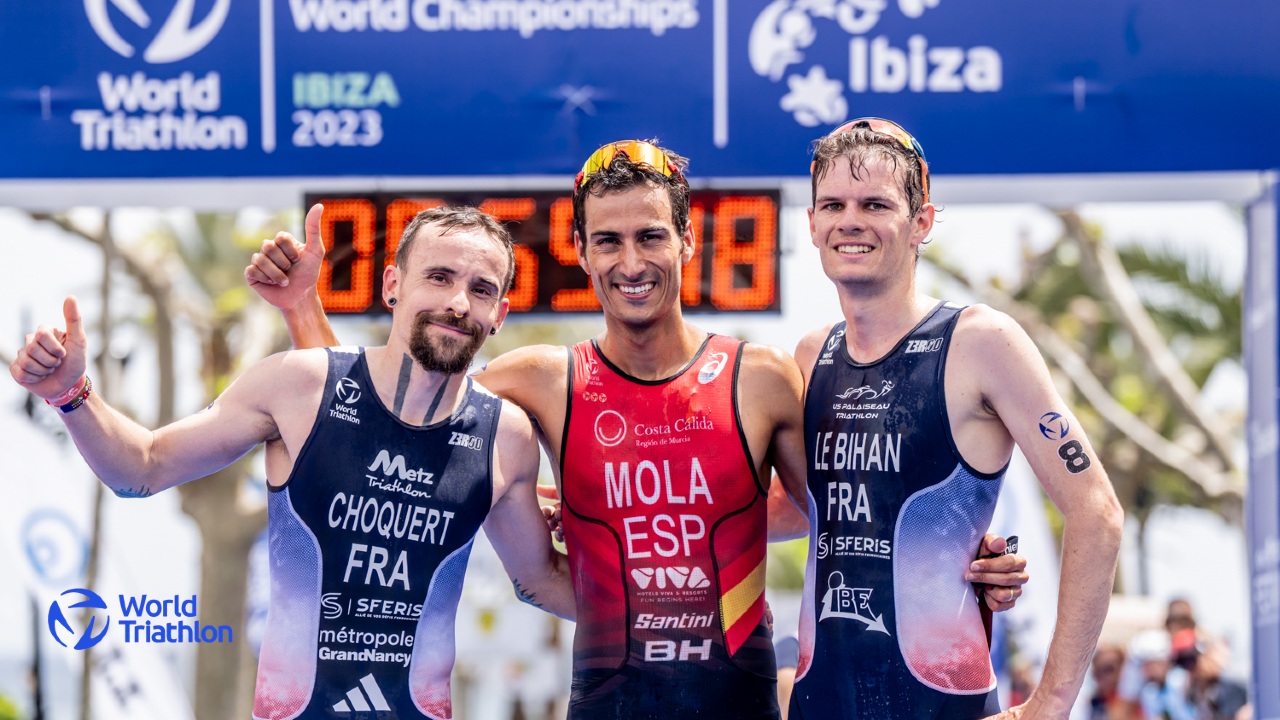 "At the start of the season I thought I'd give the duathlon a shot, but these guys are unbelievable, so I am incredibly happy to be here and get the win in front of my home crowd," Mola told World Triathlon afterwards.
"I knew the course was one where people can see you from a long way away so to break is difficult, but I thought I'd give it a go and try to make it work. Arnaud came and wanted to push but I saw the French team were working well together and close. My experience in Caorle was that if you're not in front out of T2 you are in trouble, so I made sure I was well placed."
World Triathlon Duathlon Championships 2023 Results
Saturday 29 April 2023, Santa Eulalia, Ibiza, Spain
5km / 20km / 2.5km
Elite Women
1. Emma Pallant-Browne (GBR) 57:50
2. Zsanett Bragmayer (HUN) 58:12
3. Ai Ueda (JPN) 1:00:04
4. Giorgia Priarone (ITA) 1:00:06
5. Maria Varo Zubiri (ESP) 1:00:09
Elite Men
1. Mario Mola (ESP) 51:03
2. Benjamin Choquert (FRA) 51:08
3. Krilan Le Bihan (FRA) 51:10
4. Arnaud Dely (BEL) 51:18
5. Riccardo Martellato (ITA) 51:22