Saturday's Elite Men's race at the World Triathlon Championship Series was one for the ages, with the World Championship title decided, quite literally, in the final metres of the race.
We, like everyone else, were geared up for another Hayden Wilde vs. Alex Yee battle to take the crown, but France's Leo Bergere had other ideas. In conjunction with his French team mates, he not only achieved the first WTCS victory of his career, but the necessary results for both Yee and Wilde, that allowed him to take overall honours too.
I can't believe it
It could not have been closer, as one place higher for either Yee (who was fourth) or Wilde (who was sixth), would have seen them as the new World Champions. It was so close that in his post-race interview with Trevor Harris, Leo wasn't even certain that he had even won.
"I still can't believe it… is it right?"
"That's insane! I don't know what to say, because I didn't want to do the maths before the race, I just wanted to race all out and try for the breakaway with Vince, with Pierre and with Dorian. We went for it as a team, and I can't thank them enough.
"I was really focussed on what I was doing because I didn't want to think about anything else, other than my effort. I was really focussed on myself. I told myself I will think about the overall ranking after the race, not during the race, and that's what I did. I'm just… I can't say anything!"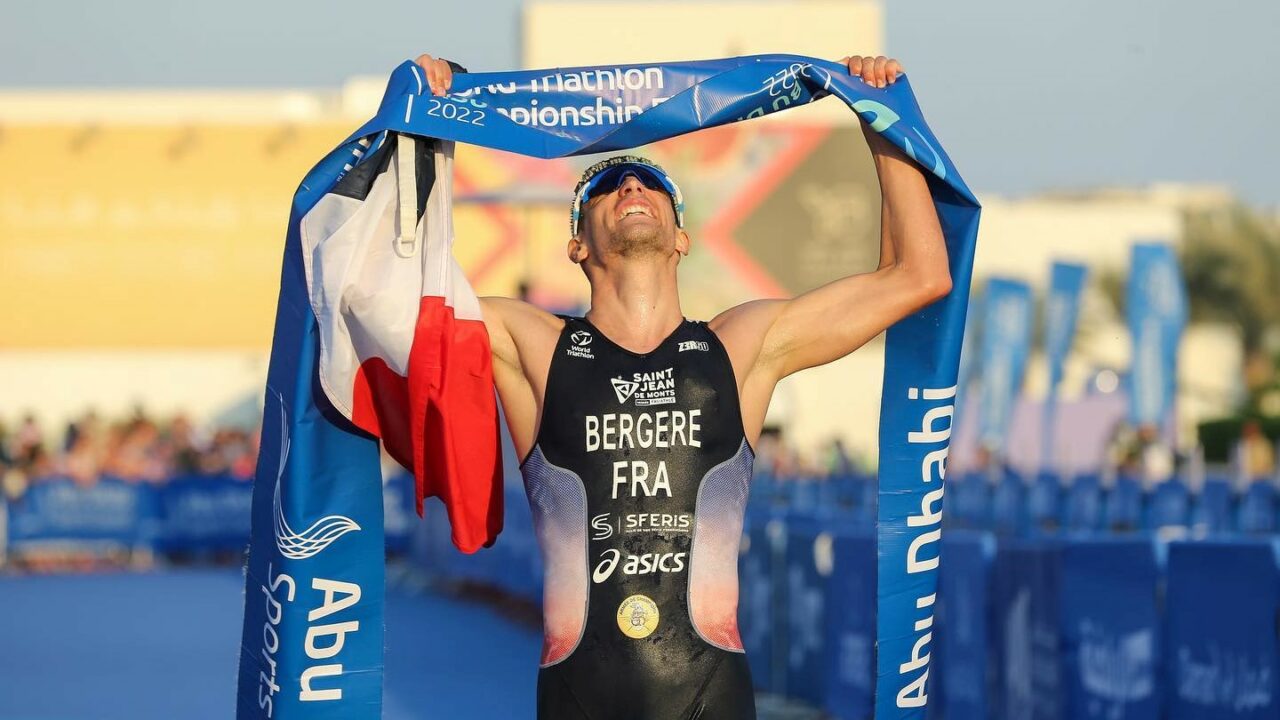 A winner – and in style
Given that he also won the European Championship title this summer in Munich, it would be unfair to give Bergere with the 'nearly man' tag. However, at WTCS level at least, he's become known for his enviable consistency for silver and bronze. That was put firmly in place today, something he's believed was coming for some time.
"I was chasing this win since a long time. I knew I was capable of doing it, but I just needed all the stars to be in line, you know. To do it on the Grand Final here in Abu Dhabi, it's insane.
"I want to say a big thanks to everyone in my corner, especially my girlfriend, who is maybe crying in front of a TV, my coach, my team mates – I just say hello to them."