In July last year, Alex Yee and Hayden Wilde filled the silver and bronze medal positions on the Olympic Games podium in Tokyo.
Heading into Saturday's WTCS Championship Finals in Abu Dhabi ranked first and second, the general consensus was that this time they would be filling the top two steps on the 2022 World Championship podium – with the Abu Dhabi results and points deciding who got took the title.
Of course, the unpredictable nature of sport delivered again and more importantly, France's Leo Bergere produced the best performance of his career. That, combined with fourth (Yee) and sixth (Wilde), meant that it was the Frenchman who closed out 2022 as European and World Champion. It was a truly stunning finish to the World Triathlon season.
For the young guns, they finished with the same colour World Championship medals as their individual efforts last year in Japan.
Yee: I hope we put on a show
Ever the gentleman, while ultimately missing out on the top spot when Jelle Geens sprinted away from him on the blue carpet in the race for third on the day, Alex was still taking the positives when speaking to Trevor Harris, post-race, about being oh so close to the season victory.
"A culmination of a long season I think. I'm glad we could put on an entertaining show; I gave everything I had out there, I was really suffering badly with cramp from the second lap of the run and I didn't quite have it at the end, when it came down to it.
"But, it's been an amazing year, and I won't reflect on that as being the outcome of the year – I'm really proud of what I achieved this year, and second in the world is not bad!"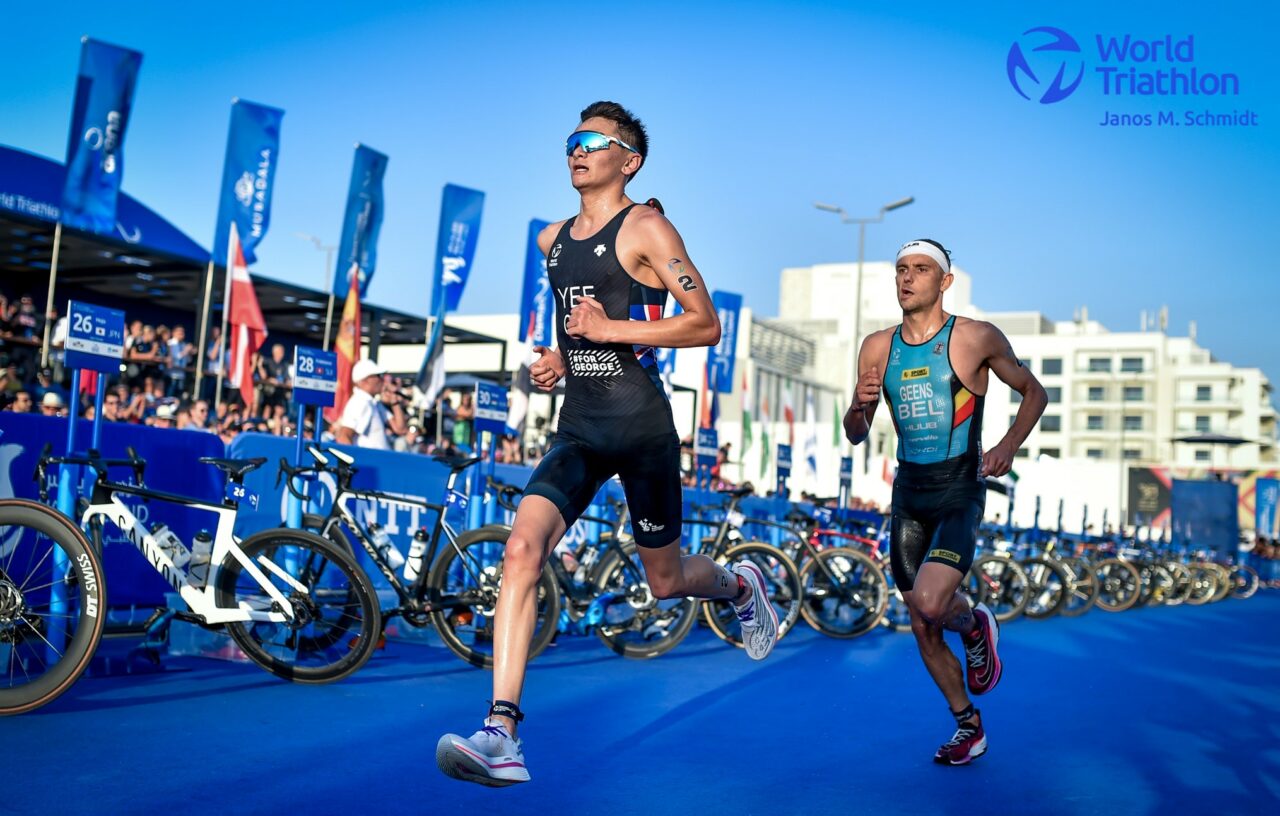 The key for Bergere was getting away from the get-go as part of an early break from the swim, leaving Yee and Wilde in the chasing pack, playing catch-up all day. It was a chase that Yee wasn't willing to simply be a passenger in, as he explained.
"Definitely, and I didn't want to hide in the group – I wanted to do some work, I wanted to be responsible for the outcome of my race and not sit in and wait for something to happen. I'm proud I did that."
Leo raced a perfect race and deserves to be World Champion, so congratulations to him.
"Thanks to everyone back home – I hope we put on a show."
Quite the understatement, of what was an absorbing race to the very final seconds.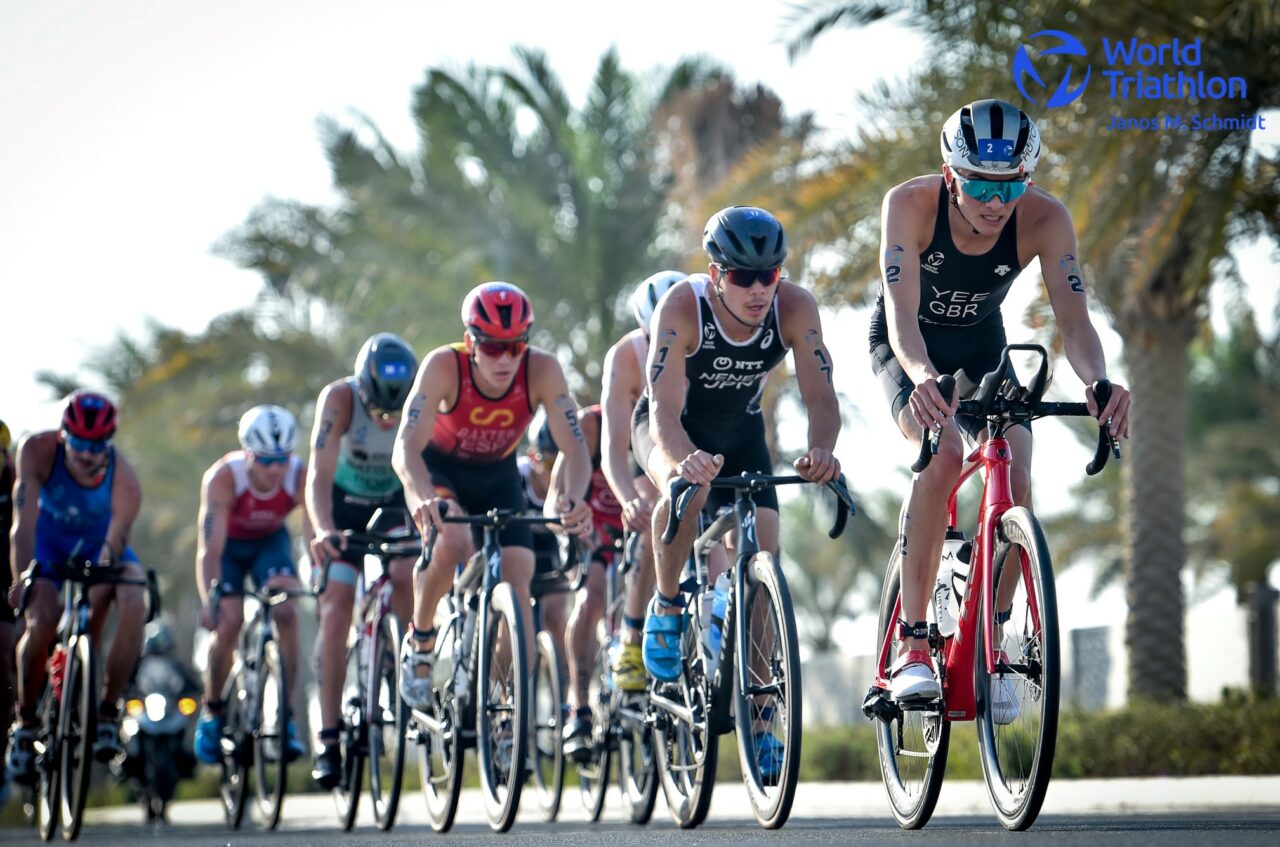 Wilde: That's racing, I did all I could
After electing to skip events in Cagliari and Bermuda as he kept his focus on the Super League Championship Series, Wilde was in prime position heading into the Yas Bay event. He came up just one position short, seemingly on the back foot from the start of the 10km run.
"Yeah, the run is normally my strength so I'm not sure what happened there so I'll have to go back and assess that, but the first lap was rough. I think I was a bit flustered when Morgan attacked. I couldn't go, but then from the second to the fourth lap I felt really good and I was gaining back, but it just wasn't enough on the day and I was really suffering on that final kilometre.
"Hey, that's racing and I did all I could to put myself in the best position. Positive was that I had a great swim and just missed that front group, and that could have been that had I just made it, but I didn't have the legs that I normally do on the bike.
"I really wanted to help but I just couldn't get through, but we've had a great season anyway and the tally up we've come third place, so I've got to be stoked with that and we move forward from there."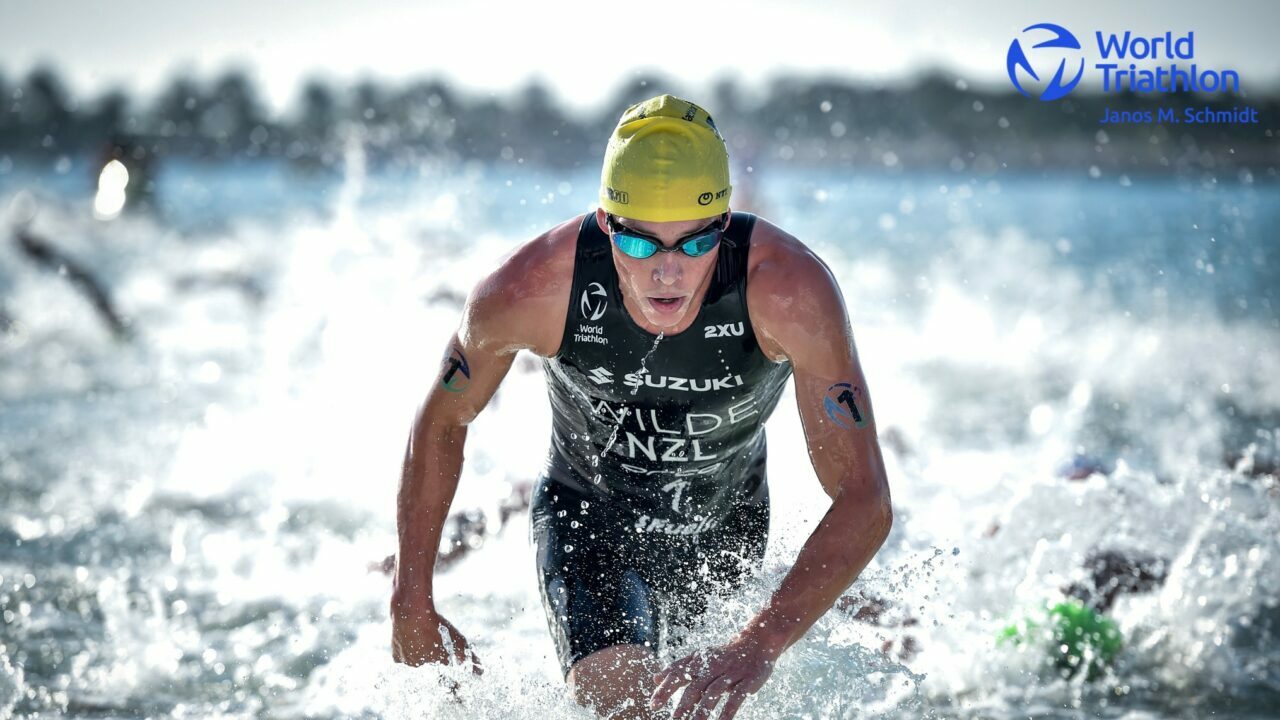 The day could barely have started any better for Wilde. In his weakest discipline, the kiwi reached dry land just six seconds behind the eventual race winner and new World Champion, Bergere. Fine margins matter, and unusually for the fast-riding SLT Champion, he couldn't get himself in that leading group on the bike and capitalise on his efforts in the water. The one that got away?
"I just didn't have the power, Leo had that power there on the first part of the hill, and I just saw the group fly away there. I just didn't have the power that I normally do on the bike and am disappointed for that. I was hitting some good numbers before the race and I should have definitely got over, but that's racing and I got into the (chase) group. It could have been worse, I could have been a minute 30 back instead of 10 seconds back, so hey, it's not bad!"
While he wasn't in podium contention on the day, running in fifth place heading into the final kilometre would still have been enough to become World Champion – until a superb finish from Matthew Hauser relegated him to sixth. Hauser – no stranger to some bad luck this year – was dealing with some challenges himself.
"Well actually Matt was with us on the first lap, and the ground was quite slippery and he actually slipped in front of me, he tripped over, and hit the deck hard. That was unfortunate, but it was super awesome to see him come back. I could see him stalking me and we were running about the same pace and he just got me in the last part. I was really hurting then and I just had to bring it home."