British & Scottish National Middle-Distance Triathlon Championships and Aberfeldy Multi Sports Festival 2020 postponed to 14th & 15th August 2021.
We're sorry to announce that despite our best efforts, the latest UK and Scottish Government guidance coupled with British Triathlon/Triathlon Scotland guidance, means we can no longer safely host Aberfeldy Multi Sports Festival in August 2020. We have worked tirelessly as a team to try to find a solution to deliver this amazing event in 2020, which would have been its 23rd consecutive year, but to our disappointment this hasn't been possible. With unknown times and challenges ahead, we want to give our athletes, sponsors and suppliers confirmation of this postponement as early as possible.
We can confirm that we will be postponing Aberfeldy Multi Sports Festival to the 14th – 15th August 2021. Thanks go to British Triathlon and Triathlon Scotland for confirming that we will be hosting the 2021 British Middle-Distance Triathlon Age Group Championships and the Triathlon Scotland National Middle-Distance Triathlon Age group championships on Sunday 15th August 2021. The scheduled Drummond Hill 10KM Trail Run and Loch Tay Swims will both take place on Saturday 14 August 2021.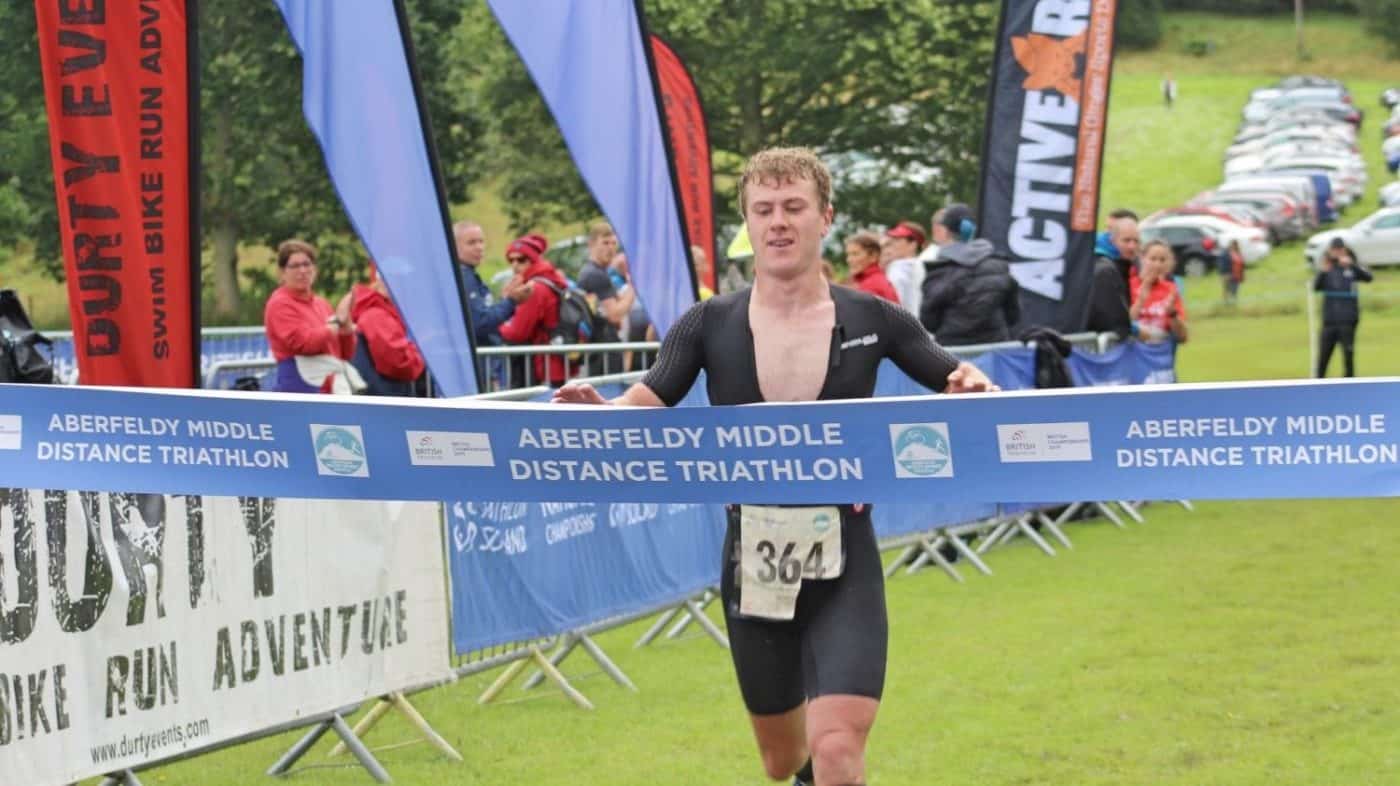 Morven Bruce, Triathlon Scotland Event Engagement Manager commented on the 2021 Championship confirmation "As one of our longest-running and most iconic events, Triathlon Scotland are pleased to be continuing to work with Aberfeldy Multi Sports Festival as they plan for hosting the 2021 Scottish National Middle-Distance Championships. The event will also host the British Middle-Distance Championships, attracting age group athletes from across the Country."
Finally, as some of you already know we're not "mega corp", we're a small independent business with a core team of four who love putting on sporting events and being outdoors. We truly don't like having to deliver this news to you and ask, please continue to support us, we really do hope to see as many of you as possible in 2021.
What does this mean for our pre-registered Athletes?
All entries for the Drummond Hill 10KM Trail Run, Loch Tay Swims and Aberfeldy Middle Distance Triathlon will be automatically rolled over to our 2021 dates. You don't need to do anything, and we really hope you stick with us as we promise to deliver a huge celebration of multi-sport in August next year.
If you can't make our 2021 date and would like a refund, please email [email protected] with confirmation of your event purchased by the Friday 14th August 2020 and we will refund you 100% of entry fee less entry central transaction fee. From 15th August 2020 our Standard Terms and Conditions will apply to refunds.
For those athletes who have taken booking protect please refer to their Terms and Conditions. Any athletes who defer to 2021 will automatically have their cover roll over with their entry. Athletes who accept the deferral but who consequently cannot make the new date will not be able to claim from Booking Protect – athletes need to be unable to attend for the reasons insured.
We're a small team and will be processing everything as quickly as we can, but please allow us up to 10 working days to respond to emails.