Members of the Army Triathlon Association, including Major General John Mean OBE and Commander Field Army, Lieutenant General Ivan Jones CB will ride for 12 hours non-stop on the virtual cycling platform, Zwift. The event will take place this coming Saturday, 30th May, from 0800 – 2000 Hours.
The ride will also include British Long Distance Professional triathlete and 2019 ETU Middle Distance European Champion, Katrina Matthews (née Rye), plus Capt Rosie Wild (the first and only female to pass the parachute company tests), along with many GB Age-Group athletes and Kona qualifiers from within the Army.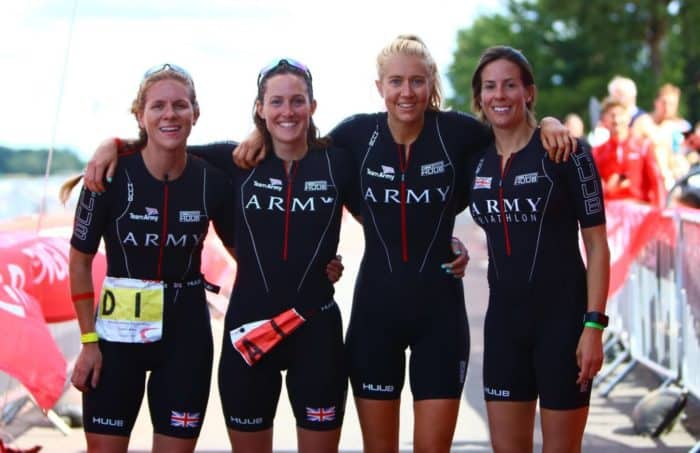 You can join the ride
Anybody is welcome to join the meet-ups, and all rides will be tethered to allow everyone to ride together regardless of ability and experience. Every hour a new Meet-Up will be available for anyone to join! See details on the poster below for how you can join in for an hour… or even all 12!
The aim of the event is to raise money for Army Benevolent Fund The Soldiers' Charity (www.soldierscharity.org).

You can find the event Just Giving Page here >>> www.justgiving.com/fundraising/ata-zwift.
Our past and present military personnel often go above and beyond for society but do it without the desire or requirement for praise or recognition. However, in times like these, I think it's important to raise the awareness of the sacrifices of our Armed Forces often make for the greater good and support the charities that support those who have made these sacrifices and are in most need.