Durty Events (www.durtyevents.com), organisers of award-winning multisport events throughout Scotland, are bringing back Aviemore Triathlon on Sunday 20th of September 2020. Aviemore Triathlon takes place in the stunning surroundings of Cairngorms National Park, both long and short courses enjoy an open water swim in the beautiful clear waters of Loch Morlich, followed by a cycle around the leafy Glenmore Forest, all rounded off with a trail run through open hillsides.
2020's event sees the Scottish National Cross Triathlon Championship return to the glorious Glenmore Forest to take on the Long Hard Durty course. It will run alongside the Short Fast Durty course for those looking for something a little shorter and a new 'non-competitive' option pitched at those looking for a challenge, but less interested the pressure of a published official time.
The 2020 event will see the introduction of measures to ensure Aviemore Triathlon minimises its impact on the environment. Plastic and cup free water stations are being introduced, with competitors being advised to bring their own re-usable vessels or they will be provided with one as a part of their entry fee in 2020. In addition, competitors can also 'opt out' of receiving a finishers t-shirt, with the comparable cost of this t-shirt being donated to the John Muir Trust charity instead.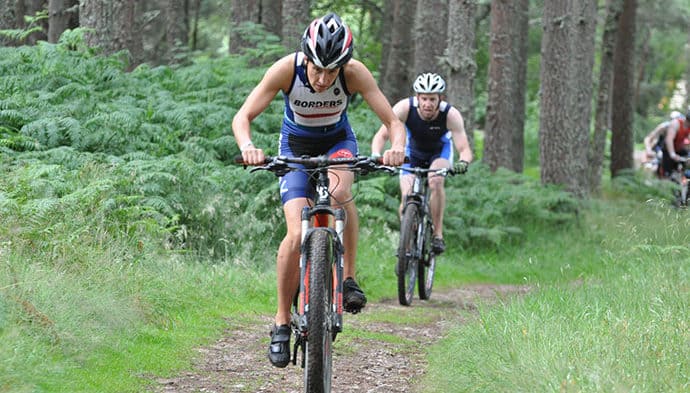 Entries are open now and prices start from £48. For further information and to enter, please visit www.durtyevents.com/event/aviemore-triathlon/
Paul McGreal from Durty Events said: "We're thrilled to have the opportunity to host the Scottish National Cross Triathlon Champs at Aviemore again in 2020. Cross Triathlon is fast, exciting and adventurous and we know our athletes have a lot of fun taking part. We're passionate about expanding this sport and getting people to experience it.
"It's important for all of us that we try and take some steps in the right direction on reducing the environmental impact of our events, and we're very happy to be leading from the front in the triathlon sector. Our events take place in incredible places and the environment is extremely important to us. We need to do our bit where we can to protect it. We're confident our participants have similar perspectives and will be supportive."