2020 British, English, Scottish, Welsh Champs and Qualifiers announced
Just as you were thinking you haven't finished your 2019 racing season, it is time to start planning for next year.
This is the annual 'big' announcement from British Triathlon of the Age-Group Major Events Calendar, which includes the 'Championships' and ITU/ETU Qualification events (which take place in 2020, for the respective ITU/ETU events held in 2021)
One interesting addition is – for the first time in several years – there will be a British Aquathlon Championships, to be held on Monday 25th May as part of the Tri and Para-Tri Festival organised by Arctic One.
---
British Triathlon Announces the 2020 Major Events Calendar
British Triathlon have today launched the calendar for Age Group Championships and Qualifiers for 2020, with events taking place across the country.
National Championships and Age-Group Qualifiers have been awarded to top events throughout Britain, giving British Triathlon members the best possible opportunity to be crowned National Champion and to qualify to represent Great Britain at ETU and ITU Championships.
Event Organisers from across Britain were invited to bid for British and Home Nation Championships, as well as Qualifiers for European and international Championships taking place in 2021. These bids were then judged and scored by representatives from British Triathlon and the Home Nations to create the final calendar.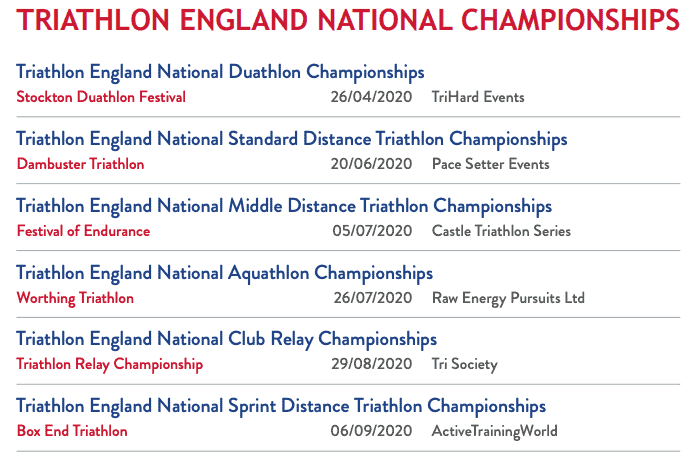 AJ Bell World Triathlon Leeds, which will be taking place for the fifth time next year, retains the British Standard Distance Championships for 2020. The event provides participants with the opportunity to take to the course on Sunday 7 June, before watching the elite athletes compete at the same venue in the British leg of the World Triathlon Series later in the day.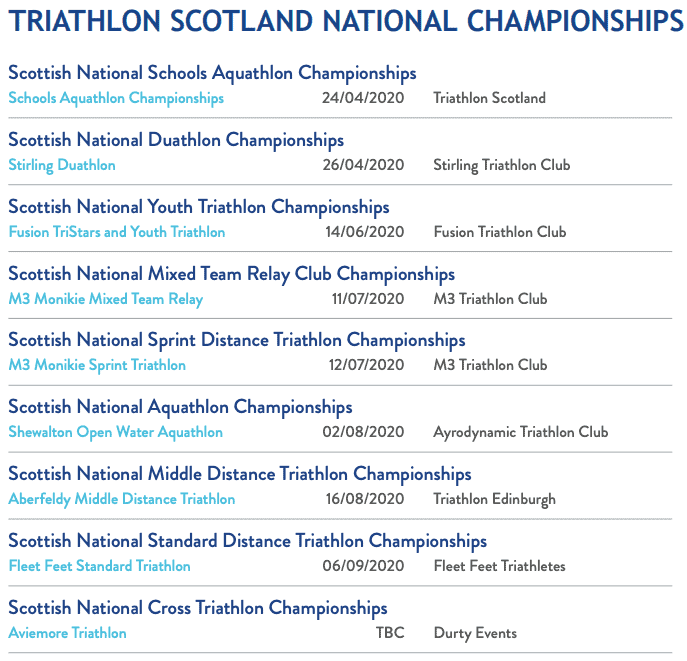 Available on the British Triathlon website, the calendar shows a breakdown of the Championships and Qualifiers into British and Home Nation, and ETU and ITU. Participants interested in entering these events should note that whilst these events have been selected, they will not necessarily have entry open immediately.