New edition to the London Bike Show and Triathlon Show: London: 29th-31st March 2019
Casquette has teamed up with the London Bike Show (www.thelondonbikeshow.co.uk) to create an incredible new show-within-show concept called 'Casquette Live', which will showcase the very best in women's cycling. A major new feature at the London Bike Show, Casquette Live ticket holders will get a FREE 52 page Motivational Manual, which features inspirational women, bucket list rides and game-changing resolutions you need to know about!
CLICK HERE for ticket deals and offers, which includes being able to buy two tickets for £22 (normal price £16), or go with a group and buy four, get two free.
NOTE – buying a Casquette Live ticket also gets you entry to the London Bike Show and Triathlon Show: London, all based at the ExCeL, London, "plus access to loads of great women's-specific-Casquette-cycling goodness."
---
Casquette Live Arrives at the London Bike Show to Celebrate the Best of Women's Cycling
The London Bike Show and Triathlon Show: London, the UK's largest cycling and triathlon exhibition, has announced the addition of Casquette Live to 2019's event.
Casquette Live's women specific programme – created and curated by Casquette media and magazine – will have its own stage within the London Bike Show, showcasing a diverse range of interviews, discussions, tutorials and stories from the full spectrum of women's cycling.
Hosted within the familiar surroundings of ExCel London, the show takes place later than usual, with March 29th – 31st the dates for your diary in 2019.
Curated by women, for women, Casquette Live has already announced special guests including professional riders Katie Archibald and Helen Wyman, cycling journalist Rebecca Charlton and former pro's Molly Weaver and Iris Slappendel; all offering exclusive insight and advice to the London Bike Show & Triathlon Show: London audience.
Casquette Live will include a track stand workshop by women-only cycling club Velociposse and a Saddle Library, in association with London Bike Kitchen, which seeks to help cyclists remedy the age old problem of finding the perfect saddle to suit their ride. Specialist advice and test ride opportunities will be available.
A series of bespoke Casquette Live ticketing packages are available for individuals and groups, which include a copy of the Motivational Manual, a unique celebration of women's cycling with inspirational stories, game-changing resolutions and the best bucket list rides imaginable.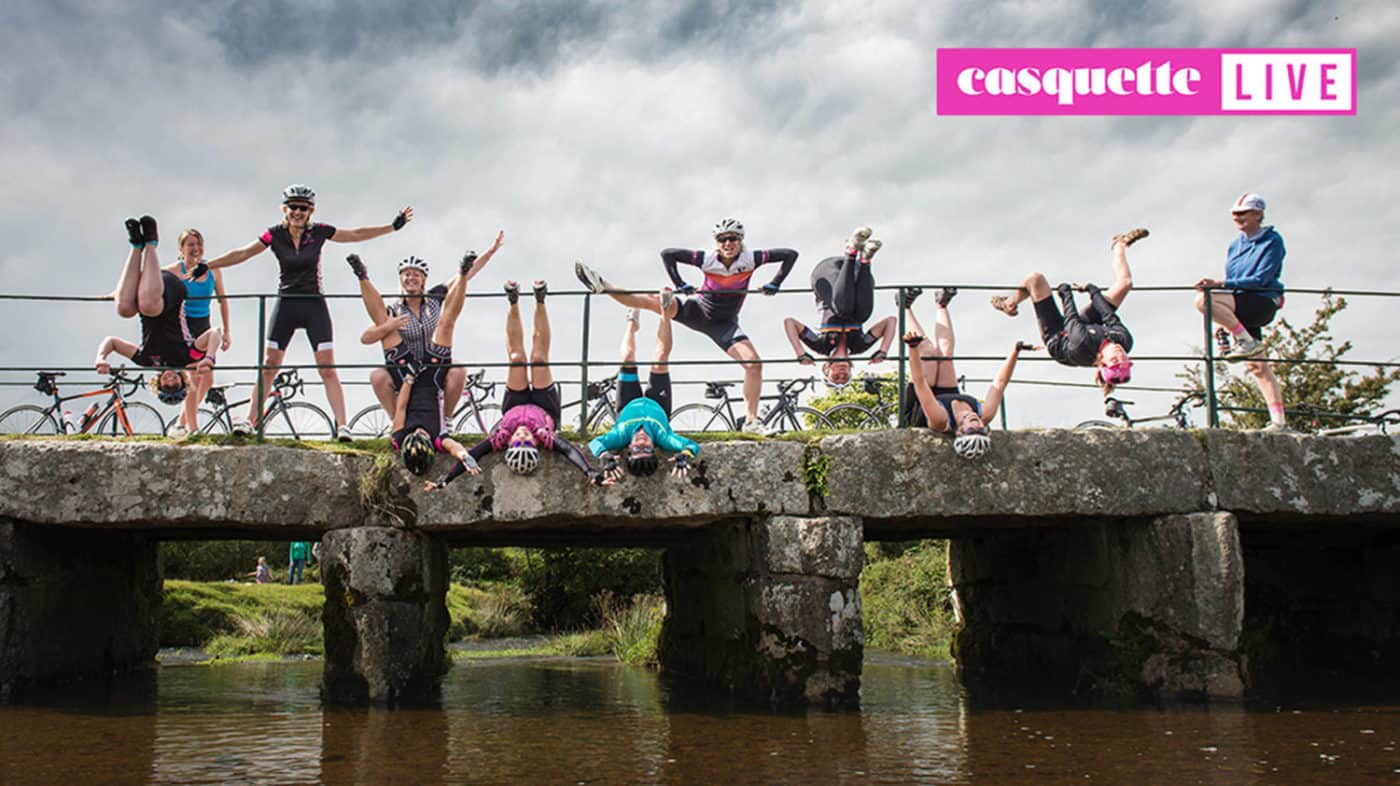 As ever, the London Bike Show and Triathlon Show: London shall be showcasing an immense variety of the latest innovations across apparel, technology, bicycles and much more throughout 20,000 sqm of ExCel London; bringing together the world's biggest cycling and triathlon names in one location.
Further demonstrations and events shall be taking place during Casquette Live, with topics ranging from cyclist specific yoga to everything required for your own backpacking adventure. A finalised scheduled will be announced ahead of the show.
Danielle Welton, Founder of Casquette, said, "This is our chance to bring the attitude, aesthetic and humour of Casquette vividly to life, and we can't wait to introduce our fans to the women fuelling their passion for riding in an event format. The programme is a proper belter and the women who we have lined up to share their stories and experiences on-stage and in masterclasses are true legends!"
Geraldine Reeve, Show Director of the London Bike Show and Triathlon Show: London said, 'It's fantastic to be working with Danielle and Casquette Magazine to ensure that women's cycling is well represented at the show.  By introducing some exciting and engaging content, specifically for women, we will have a great opportunity to grow the show and even out the male/female split – which has traditionally been 80% male/20% female.  It's also a unique opportunity for our exhibitors to engage with our growing female audience and sell more products at the show and beyond"
Tickets for Casquette Live are available HERE.