2017 champions to return to Samorin, Slovakia in June
It was perhaps the best debut race of the 2017 season – The Championship from Challenge Family produced two brilliant races at the stunning x-bionic Sphere in Samorin, Slovakia. Winners of the EUR 30,000 first place cheques, Lucy Charles (GBR) and Lionel Sanders (CAN) will – as you would hope and expect – be headlining what is certain to be an impressive Pro field once again.
The first release of Pro entries has been confirmed today – here are the details from the Challenge Family team.
---
CHALLENGEFAMILY announces athlete line-up for THECHAMPIONSHIP 2018
CHALLENGEFAMILY is delighted to announce the initial list of professional athletes who will compete at THECHAMPIONSHIP 2018. The impressive selection of athletes will take their place on the starting line in Samorin, Slovakia on June 3rd 2018.
Following the nail-biting scenes witnessed in both the men's and women's races at THECHAMPIONSHIP last year, this year's competition will see many familiar faces from the pro scene return to make their bid for victory in 2018.
Amongst the male professionals confirmed to race again is the defending 2017 champion, Lionel Sanders. Last year the Canadian pro completed the course in 03.40.04 and was part of a dramatic head-to-head battle with German athlete, Sebastian Kienle. Kienle who crossed the line in 03.41.46 just behind Sanders is also returning to challenge for the title this year.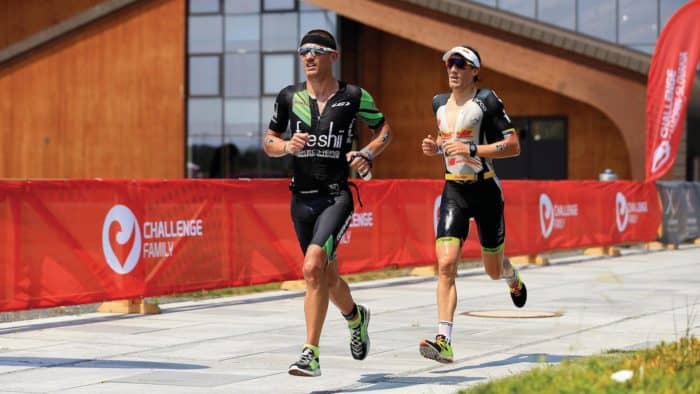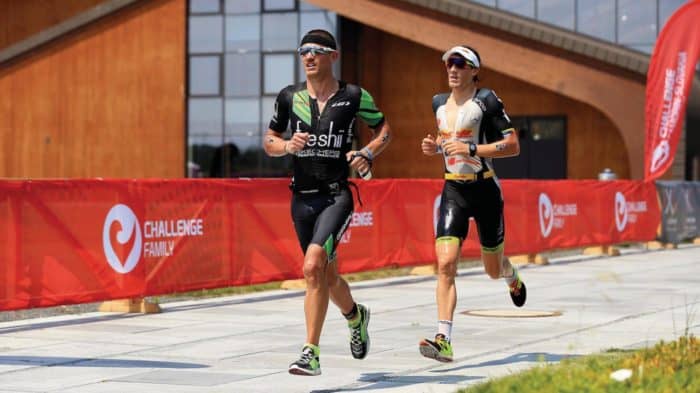 Following the recent news that Germany is dominating the elite athlete sign-ups, Andreas Dreitz, who ranked fourth last year with a time of 03:47:17, is back to fight for the title. Fellow German pro Maurice Clavel will also be on the start line.
In the women's race, 2017 champion Lucy Charles will return to defend her title after setting the female course record in an impressive 04.14.32. Charles will once again take on her rivals – the Australian Annabel Luxford, who finished close behind her in 2017 and the Canadian athlete Heather Wurtele, who placed a very close third last year.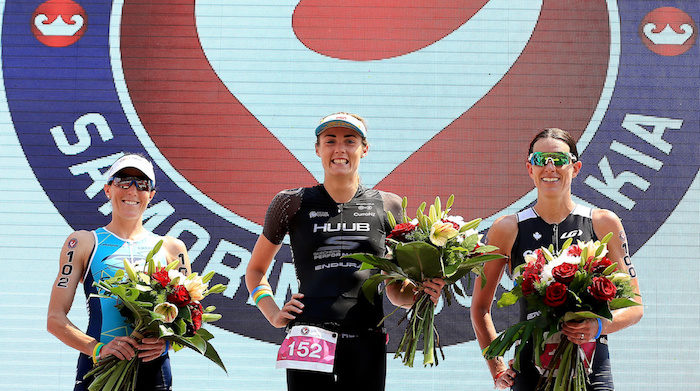 Completing the strong list of pro females confirmed to date is the British trio – Kimberley Morrison, Laura Siddall and Emma Pallant. In 2017, Morrison led the majority of the bike course last year but ultimately finished 6th with a time of 04:22:30 followed by Siddal who came in at 12th with a time of 04:31:17.
CEO of CHALLENGEFAMILY Zibi Szlufcik said: "After last year's Championship event, which saw the best line-up of professional athletes on a middle distance/70.3 in the history of our sport, it now gives me great pleasure to announce that so many high calibre athletes will be returning this year to race at Samorin, alongside a few new faces too.
Following the breathtaking scenes fighting for the title which we all enjoyed on the home straight – in both the men's and women's competitions in 2017 – it's great to see the likes of Sanders, Kienle, Dreitz, Charles, Luxford, Pallant and many others all commit to make their bid for victory in 2018.
I know I speak for all of the CHALLENGEFAMILY team, Media, Athletes and Triathlon Industry, when I say that we can't wait to watch the action unfold again in June."
For more information and updates on THECHAMPIONSHIP 2018, please visit: www.thechampionship.de
For more information on individual CHALLENGEFAMILY qualifier races and how to enter, please visit: http://www.challenge-family.com/races/