Stunning races in the Samorin Sun as Challenge Family delivers in Slovakia
'The Championship 2017' – Well, that was rather good…
Sebastian Kienle summed it up rather well in a pre-race interview, which went (broadly…), along the lines of…
"To be honest, pretty much every new race that appears seems to claim it is the 'best field ever', the most amazing venue, the next big thing… but, it seems like in this case, I think for The Championship, that might actually be about 90% true."
Well, I think if you followed the races, that assessment probably proved to be spot on.
Was it "the best field ever" for a Middle Distance race? I think I could make a strong case for a few others in recent memory that would at the very least be a good match – and quote you a few athletes you would need to add to ensure that claim and fully believe it – but, it was a very impressive line-up, no doubt about that.
I'm out here in Samorin, and the venue of the x-bionic sphere is truly impressive. This really is 'field of dreams. multi-billionaire sports fan builds something staggering' type territory. For an event of this nature, what a base. Truly.
And the live streaming? Well, I can't really comment on that, as I haven't seen it…
…having been rather busy hosting it and doing the online commentary with Belinda Granger myself. I think (hope!) it went well, but I'll leave you to make your own minds up on that! That wasn't quite in my weekend plans when I got on an EasyJet flight on Friday morning – but when someone puts your name forward at (very) short notice to step in and help out, well, you can hardly turn down the opportunity. Thank you Belinda, it was great fun.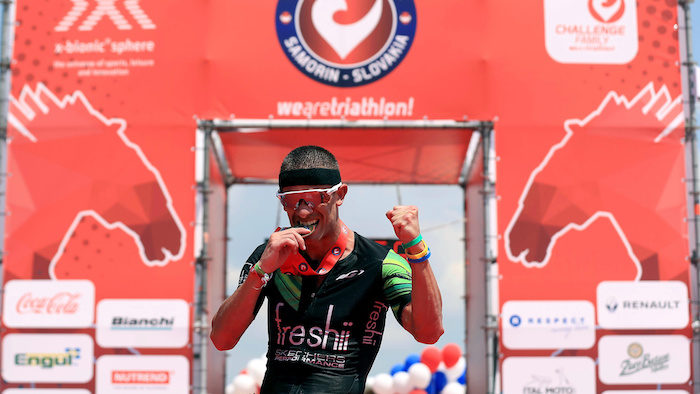 Lots more soon – but suffice to say….
The racing was awesome
The racing was unpredictable
Alistair Brownlee lead off the bike…
…before looking awful and "legs gone" within the first 2km on the run. DNF. Recover plan for WTS Leeds started.
Lionel Sanders and Sebastian Kienle went 'mano-a-mano' in a game of last man standing for 15km on the run, before the Canadian finally wore down the German.
Lionel also said post-race he'd never, ever, been in so much pain in a race
Lucy Charles WON
Yes, the same Lucy Charles that won IRONMAN Lanzarote two weeks ago.
Kimberley Morrison is an axe on the bike. But you knew that.
The women's top three all changed in the final miles of the run – at once stage all three were within 30 seconds on one camera shot. Epic!
Lucy Charles can really run
Lucy Charles is #noonetrickpony. But you knew that.
Both. Races. Rocked.
Over and out (for now), we've got an after-party to get to….
Some images – all courtesy Getty Images for Challenge Family: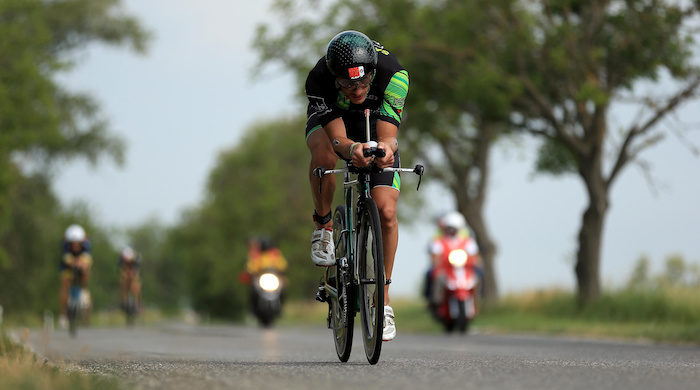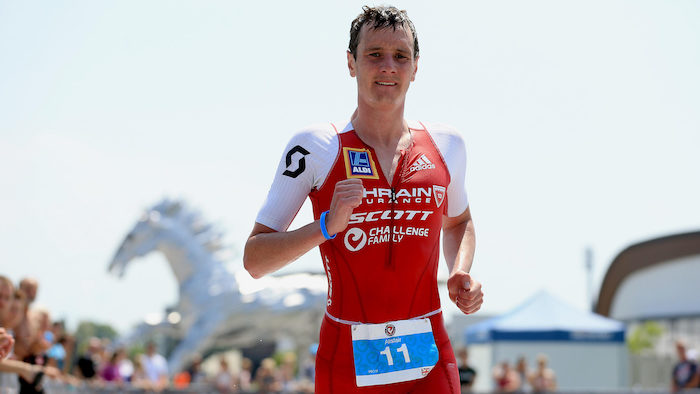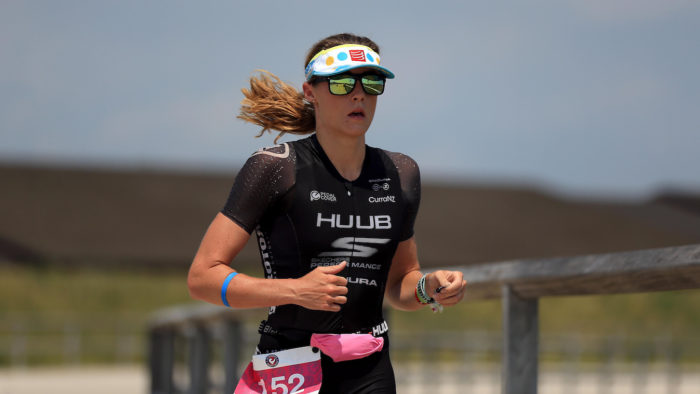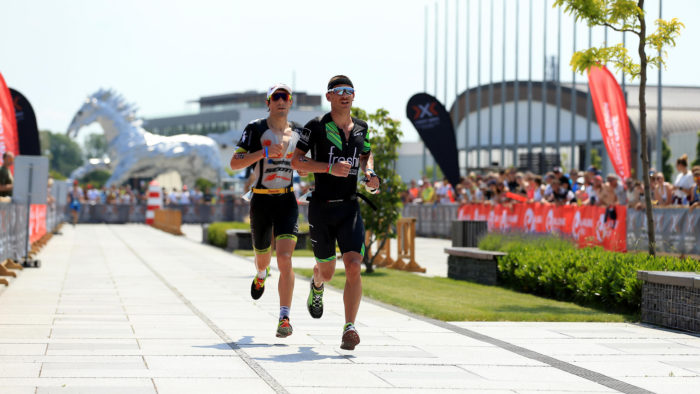 The Championship, Samorin, Slovakia – Saturday 3rd June 2017
1.9km / 90km / 21.1km
PRO WOMEN
1st – Lucy Charles (GBR) – 4:13:59
2nd – Annabel Luxford (AUS) – 4:14:33
3rd – Heather Wurtele (CAN) – 4:15:36
4th – Rachel Klamer (NED) – 4:17:19
5th – Ellie Salthouse (AUS) – 4:20:49
6th – Kimberley Morrison (GBR) – 4:22:30
12th – Laura Siddall (GBR) – 4:31:17
DNF – Emma Pallant (GBR)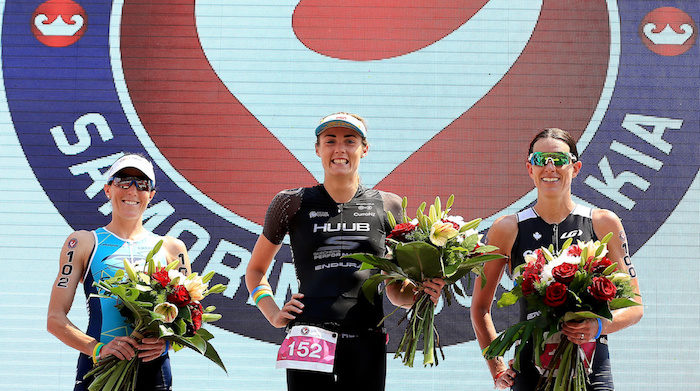 PRO MEN
1st – Lionel Sanders (CAN) – 3:40:03
2nd – Sebastian Kienle (GER) – 3:41:46
3rd – Michael Raelert (GER) – 3:45:34
4th – Andreas Dreitz (GER) – 3:47:17
5th – Richard Murray (GBR) – 3:50:22
10th – Mark Buckingham (GBR) – 3:58:06
DNF – Alistair Brownlee (GBR)
DNF – Stuart Hayes (GBR)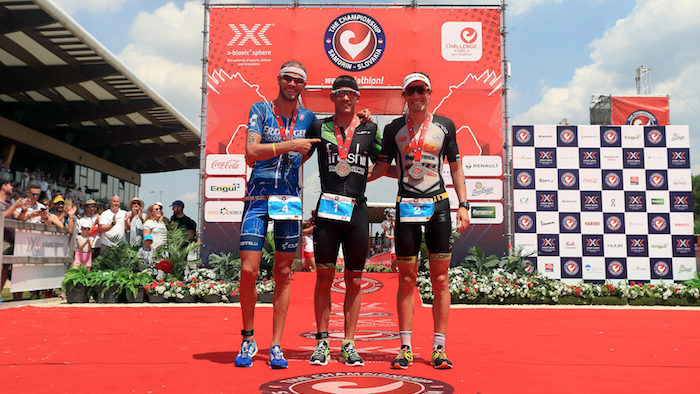 More coverage from The Championship