Get ready for The Commando Series!
Have you got what it takes to complete the Commando Series this November? Take a look at our guide for the truly authentic Commando obstacle course, and prepare yourself for the mud, sweat and pain of modern day commando training.
Set over 6km, with 21 obstacles to negotiate, The Commando Series returns to Hever Castle this November for its third year. Led by a team of authentic Commando instructors, runners are motivated to tackle a course consisting of exact replicas from the Lympstone Commando Training Centre in Devon. The Commando Series is partnered with the Royal Marines Charity, and provides an opportunity for anyone over the age of eight to train like a Commando whilst supporting a worthwhile cause. Held over Remembrance weekend, services will be held at 11am on both days, providing a perfect backdrop for runners to appreciate and show their support for those who have served our country.
| | |
| --- | --- |
| Race Dates | 11th & 12th November 2017 |
| Future Dates | TBC |
| Website | http://commandoseries.co.uk/ |
| Location | Hever Castle, Hever, Edenbridge, Kent. |
| Race Distances | 6km or 12km |
| Obstacles | 21 (3 new obstacles for 2017) |
Background:
Located at Hever Castle, renowned for its award-winning gardens and tranquil lake, the Commando Series takes place in 125 acres of grounds. The grounds cover an expanse of woodland, fields and rivers, providing the perfect setting for an obstacle course. Runners will encounter a number of permanent features of the grounds, including an elaborate cave system, as well as other challenges such as nets, walls and tunnels to test runners to their limits.
The Obstacles:
Racers are given the choice between one or two laps of the 6km route, taking 21 unique obstacles along the way. The obstacles replicate aspects of the Royal Marine Endurance, Assault and Tarzan Commando Tests, combining an endurance challenge with a fun experience of obstacle course racing. Runners will negotiate winding tunnels, many of which are semi-submerged in water, mud-runs with ropes to aid scrambling, slippery slopes and drop-offs, monkey bars, scramble nets, walls, a 30m long pitch black cave system, pools and rivers of chest-deep water and a sheep-dip. Runners can expect to finish the race plastered in mud and soaked through, so it's important to drop any inhibitions before the warm up. The water, as one might expect in November, is pretty cold, so it's important to remember plenty of warm clothes and a sense of humour. The instructors will help and motivate runners along the course, giving advice and tips in between the obstacles.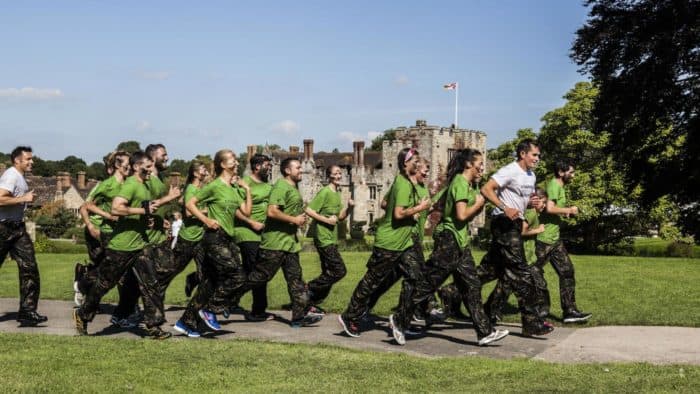 Packages:
The Commando Series offers a number of packages to runners depending on their level of fitness and ability. The 'Treat Me Like A Commando' option is a real challenge, incorporating two laps of the course, allowing you to tackle the 21 obstacles twice.
Runners can also choose to carry 21lbs of webbing and a wooden rifle, adding further difficulty to the experience. Instructors initiate further tests for the runners, demanding drills and exercises at various points along the route.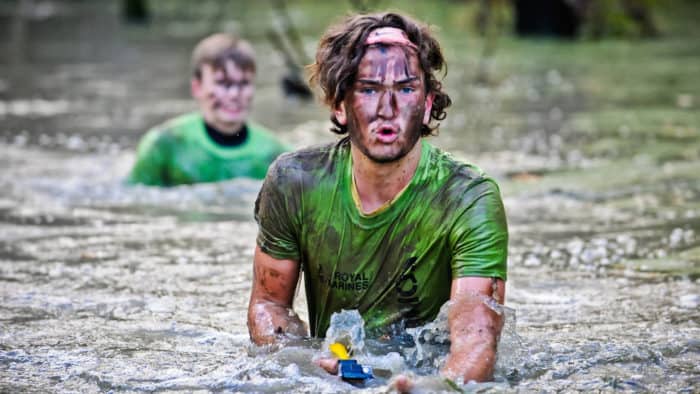 For those with less obstacle racing experience, the 'Just Get Me Round' option covers one lap of the course and 21 obstacles, with motivation and encouragement from the instructors. Participants can negotiate the obstacles at their own pace, and can choose easier options for many of the more challenging features of the course.
The final package, 'We Are Family' crosses one lap of the course, and allows families to run together. Children over the age of eight can tackle the obstacles with their families and friends, sticking together and motivating one another to complete the challenge.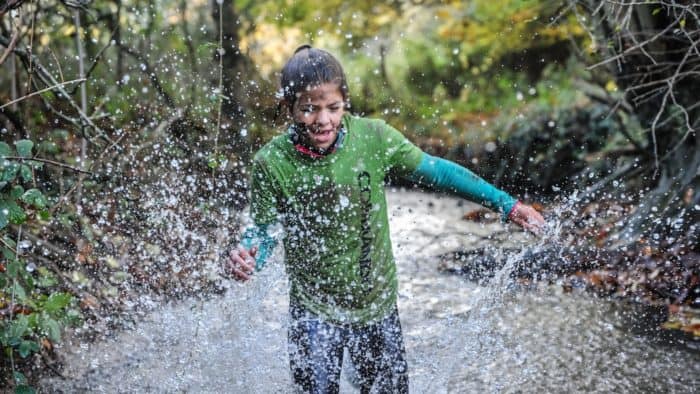 Participants receive a Commando T-shirt, camo paint and a temporary tattoo, but should wear long-sleeved base-layer and long trousers, as the mud and water are cold. Woolly hats, towels and warm clothes are also recommended, as well as a full set of dry clothes. Hot showers are provided, so runners can wash off the mud and warm themselves up post-race. 
Make the Most of the Weekend:
The Commando Series runs over the weekend, and participants are encouraged to make the most of the opportunity to experience life as a Royal Marine Commando. A number of camping and survival packages are available, including a 3-hour intensive course, which covers the basics of fire making, sheltering, water gathering, hunting and navigation. Led by qualified Commando instructors, the experience promises to be a great deal of fun for everyone involved, and provides a novel addition to the obstacle course race.
Participants can also enjoy a Bivouac Experience, which replicates authentic Commando camping. Within the beautiful castle grounds, individuals sleep in a 2-man/woman bivy on a roll mat, with a sleeping bag and gortex bivy bag, beneath a camouflaged tarpaulin. Although it might be a little cold, the experience promises to be a great deal of fun, so it's important to approach it with an open mind and a sense of humour. For those who prefer their creature comforts, camping pitches are available just two minutes from the event village.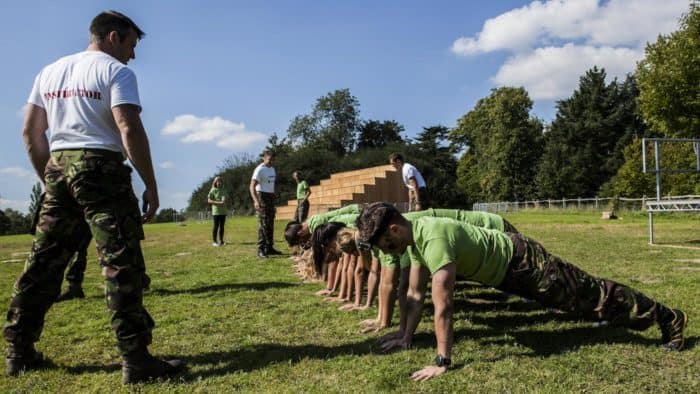 Other Information:
A warm-up for the event is led by a Commando instructor, who encourages runners to get stuck into the mud, even before the race has started. The warm-up is varied and thorough, making sure that everyone is ready to tackle the course without risking injury, so some might find it a little tiring. Once this has been completed, director and ex-Royal Marine, Brian Adcock, give participants a comprehensive race briefing. Runners then set off to take on the course, guided by marshals. Each obstacle is manned by an authentic Commando Instructor, so everyone is in safe hands, and can pick up tips along the way. Once they have completed the course, hot Ribena and showers are available to all participants. The event village hosts a number of food and drink stalls, as well as entertainment, adding to the event's electric atmosphere.
Find out more and sign up at www.commandoseries.co.uk