Elite Athletes Gear Up for Jenson Button Trust Triathlon: Sunday July 23
 Reigning male and female champions in the annual Jenson Button Trust Triathlon will be returning to Derby next month in the hope of raising the trophies again.
Emma Pallant (28) has won the event for the past two years since the JBTT moved to its present home at Markeaton Park and also won one of the events when it was staged at Luton Hoo.
Last year's men's champion was Ben Dijkstra (18) from Loughborough has been combining his training and events this summer with his A-level exams and is also aiming to be the first across the line in this year's finals.
They will be among the hundreds of elite, experienced and novice athletes who will compete alongside the Formula 1 McLaren Honda racing driver Jenson Button at the event on Sunday July 23 organised by Derby-based HUUB Events on behalf of the Jenson Button Trust to raise money for Barnardo's.
Emma is an accomplished athlete and won the national and world duathlon championships last year. She has been on the podium at two half ironman distances so far this year – in Gran Canaria and Majorca.
She finished last year's women's final in 55 minutes 36 seconds and won the hearts of the crowd last year when she presented her winner's medal to four-year-old Isla Granville and her little brother Jamie (3) from Bramcote, Nottingham, who had cheered her around the circuit.
She said: "I have kept in touch with the family since and I know they are coming back this year to cheer me and my fellow Team Dillon competitors who have also entered.
"I love the Jenson Button Trust Triathlon and particularly like the course at Derby. There is always a great atmosphere and it is a chance to meet up with friends afterwards to enjoy some food and music."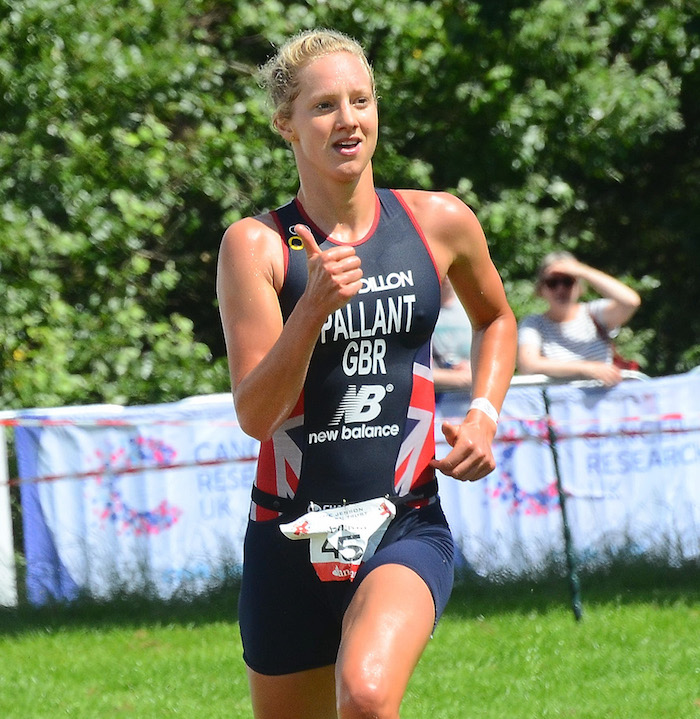 Ben is a member of the UK Sport Lottery Funded World-Class Performance Squad and trains at the Loughborough Triathlon Performance Centre.
The athlete, who has signed a lifetime sponsorship deal with Derby-based triathlon kit designers HUUB, has been hailed as one of triathlon's most exciting young prospects having won double gold at the Nanjing 2014 Youth Olympic Games as a fifteen year-old.
He also won junior gold at the ITU World Duathlon championships in 2015. In 2016 he won world triathlon championships elite junior bronze, despite only being 17 in an under 20 category.
His competition calendar has been limited due to A-level exams but he won the national 3,000m title for the under 20 age group in Bedford recently and is planning to get some extra races under his belt before JBTT with his sights then set on the world championships in Rotterdam in September.
Ben said: "I was so glad that the Jenson Button Trust Triathlon fitted into my race calendar last year and I enjoyed it so much that I made sure I was able to return this year.
"It was a close final last year and I am sure it will be the same this year. This is a great event and I am looking forward to returning to Derby again next month after a busy few months with exams."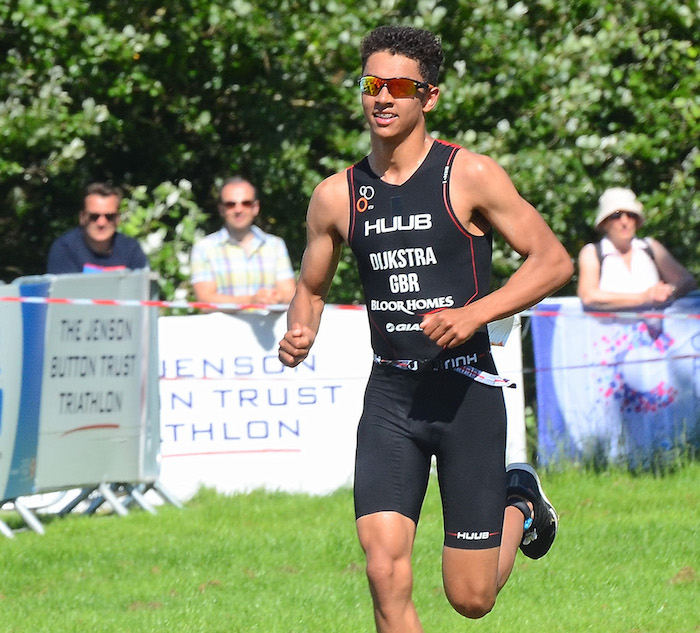 On Sunday July 23, everyone will get the chance to race twice. The preliminary will consist of a 200m swim in Markeaton Lake; 10km cycle from the park and on closed roads into the city's Cathedral Quarter before returning to the park to complete a 2.5km run.
In the individual event, the top male and female performers will then go on to the finals – completing a 400m swim, 20km cycle and 5km run, with the runners up entering the wooden spoon race.
The Team Challenge participants will race again in the afternoon over the Super Sprint distance and the team with the fastest average time will emerge victorious.
The prize fund available to competitors is one of the largest for a UK based sprint triathlon. A grand total of £7,000 will be on offer, split between the male and female categories.
Back by popular demand, during the JBTT lunchtime break there will be a free to enter family triathlon in the park which has been entered so far by 100 children aged between seven and 14, accompanied by an adult.
This consists of a 50m swim in the lake then heading out onto the closed roads for a 2.5km cycle before a 750m run – crossing the same finishing line as the JBTT triathletes.
Also in the lunch time break, this time in the city centre, there will be a children's criterium hosted by Cycle Derby CC with young people taking part in a series of races around closed roads in the Cathedral Quarter
Spectators are invited to join in the fun. As well as the opportunity to watch the competitors in action, a wide range of family activities will also be held at the event village set up in Markeaton Park where there will be music and locally produced food and drink stalls. The day will culminate in medal presentations by Jenson Button.
The event's headline sponsor is Santander who work closely with Jenson as one of their brand ambassadors and the event is supported by Derby City Council.
To enter and for more information, please visit www.jensonbuttontri.com and, for latest news and training tips, please follow on Twitter @JBTrustTri