Being held late in the UK calendar, Forte Village Challenge Sardinia (www.fortevillagetriathlon.com) could be a special way to close down your race season!
Our friends from the event want to share a few reasons why you should consider visiting Sardinia this year.
---
Race weekend: 27-28 October 2018
Saturday 27th
Morning: SPRINT distance race
Afternoon: Kids Duathlon (for ages between 6-15 years old). Last year more than 200 kids took part!
Sunday 28th
HALF distance race, followed by relays and TRYTOTRI (a promotional event only for women: 400m swimming, 10km cycling, 2km running)
The Event
The race was awarded "2016 BEST RACE" in Italy for its stunning location, the 5* resort of Forte Village where the race is located plus its great organisation and attention to detail.
Competitors who choose to stay at the resort will benefit from a discount on their race registration, while staying at the venue also means having transition only seconds away from their rooms. Importantly, your carbo loading will be aided by breakfast served being served from 4.30am on race day!
Competitors are assured a fantastic race experience alongside the biggest Pros from around the world. Last year Alistair and Jonathan Brownlee, Mario Cipollini, Davide Cassani, Alex Zanardi, Laura Siddall just to mention a few, took part in the event.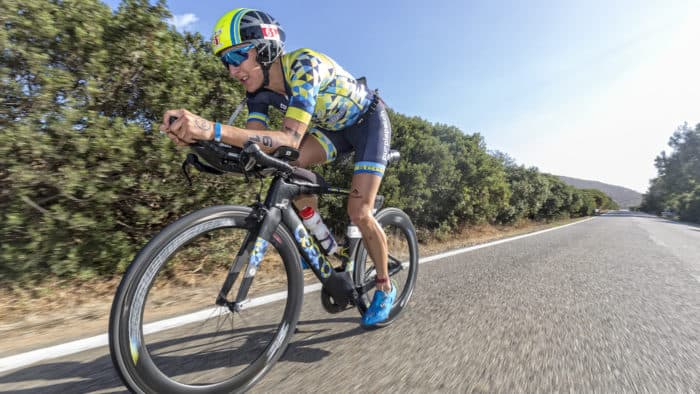 Athletes will be able to train in the days before the event, and take part in the race course recce with some of the Pros and explore the local environment.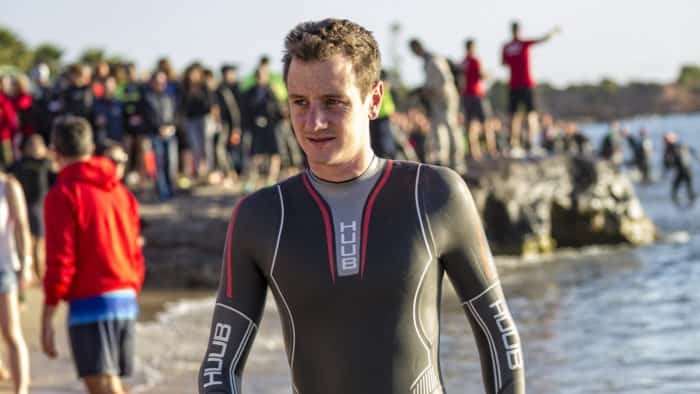 Bikes are available to rent within the resort (even if athletes don't stay at the resort). Choose either a top of the range Cipollini bike or whatever takes your fancy. Bikes are backed up by great service to ensure they are ready and safe for race day.
A 5-star dinner on Saturday night will be served for both sprint and half participants in one of the stunning restaurants, overlooking the swimming pool, while on Sunday afternoon athletes will celebrate with a great BBQ just next to the stage where the awards ceremony will take place.
If participants want to "discover" Sardinia, they can visit the ancient town of Nora (only 15 min away) or beautiful Cagliari, the main city in Sardinia.
https://www.facebook.com/fortevillagetriathlon/videos/894631890713424/
Swim in the transparent water, ride along technical and breathtaking scenic roads climbing a total of +1,000 meters. The run is over two laps, where supporters get to watch competitors and are alongside them for an exciting finish line experience.
Getting there
Sardinia has three international airports (Alghero-Fertilla (AHO), Olbia Costa Smeralda (OLB) and Cagliari Elmas (CAG)), connected with the principal Italian cities and many European destinations, mainly in the United Kingdom, Scandinavia, Spain and Germany, plus two regional airports (Oristano-Fenosu and Tortolì-Arbatax).
Internal air connections between Sardinian airports are limited to a daily Cagliari-Olbia flight. Challenge Forte Village is situated in the south of Sardinia, an easy destination that can be reached from the majority major European cities.
The HQ of the race located at the Forte Village Resort, just 45 km from Cagliari. Sardinia can also be reached by flying to Alghero and Olbia or by sea to the ports of Cagliari, Olbia and Porto Torres.
From the UK – Challenge Tri Camp
Challenge Tri Camp (www.challengetricamp.co.uk) offers an easy way to travel, especially from the UK. They have been helping athletes for more than a decade with coaching expertise, triathlon holiday provision, and world class triathlon competition experience. You can contact them here for more on their services.
Social Media for the event:
Tempted?! Here are a few images from the 2017 edition to get you in the mood for adding Sardinia to your 2018 schedule.