Are you looking for a long distance event that you can complete at a more leisurely pace, spread over three days and to top it all off in a fantastic location?
The Garmin WE TRI (www.garminwetri.com) takes place over three days, 1st to 3rd June 2018, in Riva del Garda in Northern Italy.
The event follows a similar format to the popular Long Course Weekend in Tenby and – for those with even longer memories (!) – the three-day event organised many years ago by John Lunt of Human Race fame, in Kingston, the Tuffman.
Check out the details here – and if you are tempted, we've got a 20% discount offer available too.
---
An innovative race; a fun and stimulating format; a unique location – the beautiful Riva del Garda in Northern Italy.
This is a stunning backdrop for a full race weekend that starts on Friday with the swim, Saturday for the bike and end on Sunday with the run. Thankfully your transition times won't count for your overall time, but you will be able to relax in between stages!
Taking place over 1, 2, 3 June 2018: 3 races in 3 days to complete the ironman distance!
FRIDAY 3.8 km – WE SWIM
SATURDAY 180 km – WE BIKE
SUNDAY 42 km – WE RUN
(Full and Half distance events are available)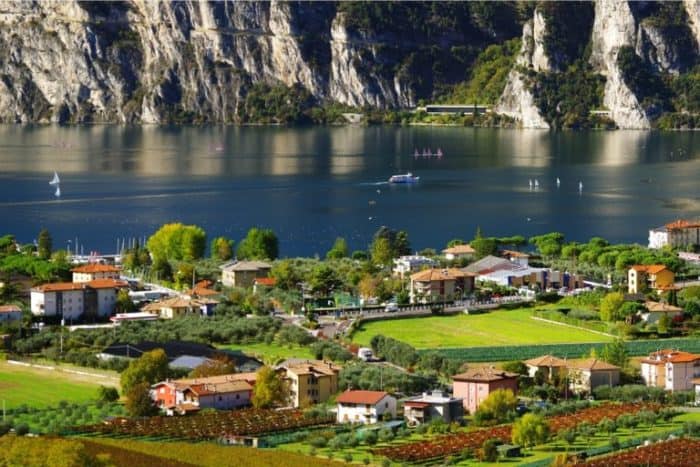 Garmin WE TRI will give you the chance to test yourself over full and half distance triathlon: a perfect workout for those planning a full race or a different approach for those who do not have the distance in their legs but need a big challenge.
In between races you can take in the sights and sounds of this fantastic location and recharge before the next days fun.
To really broaden the appeal of the format as much as possible, it will also be possible to take part in the race with a relay or by taking part in only two disciplines out of three.
A special offer from our friends at FCZ.it
20% discount for the first 10 registrations Get in quick! You can check it out HERE.
CODE DISCOUNT: FCZ20OFF