HUUB is set to partner the Triathlon Relays Championships as one of Britain's longest established events enters into a new era in 2019. Derby based HUUB, will be the headline partner for the Relays as the national event returns to Nottingham for its 29th year in August.
Competitors on 24 August are invited to a HUUB BBQ (Huubecue) and will have the opportunity to visit a retail stand with special weekend prices. There's also the opportunity to take advantage of HUUB's custom kit offer with over 2500 different colour options.
The Triathlon Relays were established as a college project in 1991. They have grown from a few hundred lycra-clad friends swimming, cycling and running around the Regatta Lake at the National Watersports Centre into an event attracting 2000 athletes aiming for national titles.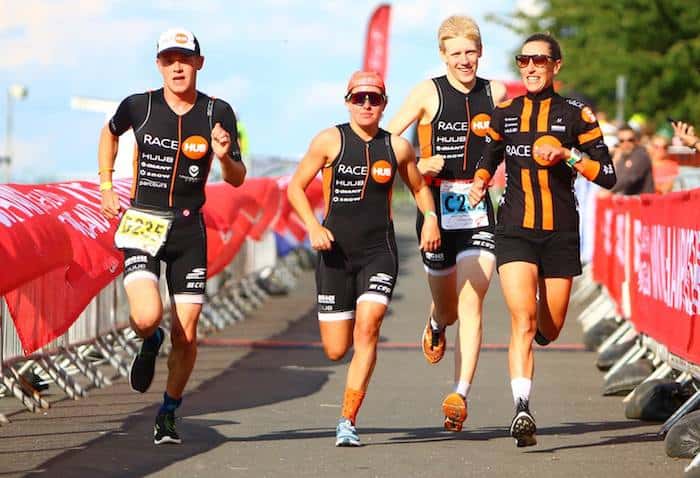 Dean Jackson of HUUB said: "I was there at the start of the relays and it's great for HUUB to be involved. The event has so much history, and it's an opportunity to meet and talk to a core audience of athletes. It's one of the best and most exciting events in the calendar."
The opportunity to show off HUUB's new club kit line is another reason to partner with the event, which is being organised under the banner of the Tri Society for the first time following some internal changes to the structure at OSB Events. The team remains the same that has won national awards in the past and the event will have Triathlon England national event status once again. The format is also unchanged with four competitors each completing a 500m swim, 15k bike and 5km run tag relay.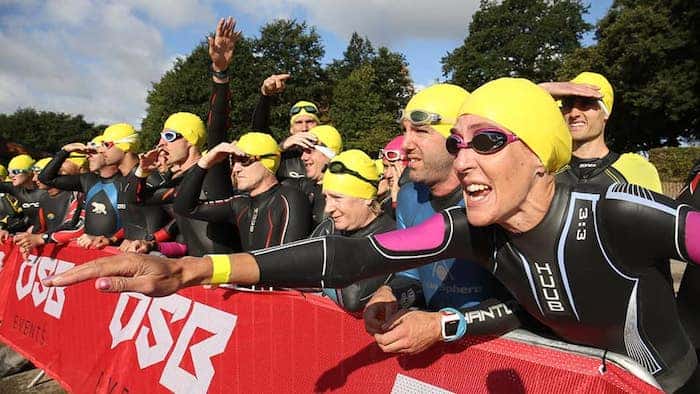 Event director, Iain Hamilton said: "The Tri Society name has always existed, but OSB Events grew so fast that we stuck with that name. The concept was that it was a group of people that really cared about triathlon, and so it makes complete sense that Dean and HUUB are involved."
He added: "The HUUB Triathlon Relay Championships are for competitors, for clubs and most of all for fun. We hope to see lots of teams taking part again this year."
The Tri Society is also organising the forthcoming Clumber Duathlon, which offers the chance to qualify for the GB Age Group team for the World Championships in 2020. However, 15-20% of competitors are typically novices, so the event maintains a friendly atmosphere.
Clumber Duathlon, North Nottinghamshire: 23 March 2019: Sprint and Standard distance – GB Age Group Qualifier
HUUB Triathlon Relay Championships, Nottingham: 24 August 2019: 4 x 500m swim, 15k bike and 5km run – Triathlon England National Championships
To enter the Clumber Duathlon and the HUUB Triathlon Relay Championships, visit https://www.trisociety.co.uk.
To find out more about HUUB custom kit, visit https://huubdesign.com/pages/custom-team-kit.