Wimbleball lives on – The Immortal Half
Wimbleball lake has been one of the iconic locations of British triathlon for more than a decade, but the long-standing IRONMAN 70.3 Exmoor at Wimbleball ended in 2017. The venue is now home to the Immortal Half which took place on Sunday 24th June 2018.
Check out the report from an event which the organisers hope to build on in future years.
---
Wimbleball Lake, Brompton Regis, Somerset
In 2017 the global IRONMAN® brand hosted its final 70.3 Triathlon at Wimbleball Lake after 12 years. For 2018, Somerset based Immortal Sport played host to a much smaller, but no less enthusiastic field.
There is no better place in the country to swim in open water than Wimbleball Lake. A 7 a.m. start in perfect conditions greeted the 126 athletes for the 1900m one lap swim.
First male finisher to exit the swim was Mikey Johnson from Bovey Tracey, followed by James Haigh of Exeter, followed closely by Graham Smith (Royal Navy Triathlon).
The fastest female swimmer was Jo Sutton from Shrewsbury (Triathlon Coaching UK), followed by Francesca Snare (Witney Running Club), with Bethan Rhodes of Luckington in third.
The race on Exmoor really gets started with the bike course. The course takes in two laps of a route taking in many long and very tough climbs totalling over 5000ft of climbing in its 56 miles. The quickest riders would expect to tackle the cicruit in under three hours. A huge effort saw eight of the top 11 riders go under three hours, the fastest bike spit set by Bridgwater-based Gary Pither of Somerset RC Tri. Second fastest was James Warren (Somerset RC Tri), followed by Chris Maxwell of Chippenham Tri.
Marie Faithfull (Exeter Tri Club) was making up for lost time in the swim by putting herself into the lead of the women's race. Laura Starmer of Horsham Amphibians was second fastest followed by Jo Sutton, the positions at the front seeing a big shake-up from that tough bike leg.
The final element is a three lap, 13.1 mile half marathon taking in the stunning paths and trails around Wimbleball Lake. The first competitors were back in for the run as the temperature stated to rise at around 10:00hrs. The heat, combined with the repeated climbs around the run course were going to be a challenge for everybody after a really tough bike course.
Fastest run split in the mens race was a super quick 1hr 27 set by swim and run specialist Tom Cooling from Clevedon, a time quick enough to complete the race in ninth position overall. Second fastest was eventual race winner Gary Pither with just a three second run advantage over eventual third place overall finisher Chris Maxwell. The biggest celebration at the finish line went to local Taunton based James Warren, as he dug deep to finish second overall.
The women race also produced some quick run times in the challenging conditions. Fastest was Rosie Hattersley (Bristol and District Triathletes) in 1hr 43:22 with Rachel Astington (Running for Time)  second quickest. Third fastest was Jo Sutton, doing almost enough to challenge eventual race winner Marie Faithfull who showed good consistency to take the overall win.
Race Director, Steve Elliott of Somerset-based Immortal Sport Ltd said, "It has been an absolute honour for us host this race in this stunning location which commands such respect in the triathlon community. The wish is to build on this success in future years. The race limit will be strictly controlled to protect the legacy of the race in the future. The feedback from athletes, many of whom have travelled a long distance to race on Exmoor, has been incredibly positive, of which we are immensely proud.
MEN
1st – Gary Pither (Somerset RC Tri) – 4:58:25
2nd – James Warren (Somerset RC Tri) – 5:04:32
3rd – Chris Maxwell (Chippenham Tri) – 5:05:06
Race winner, Gary Pither, said "I have raced at Wimbleball many times before, and it is great that Immortal Sport have taken steps to protect this venue and its fantastic triathlon legacy. Delighted to win this iconic race, I will be back."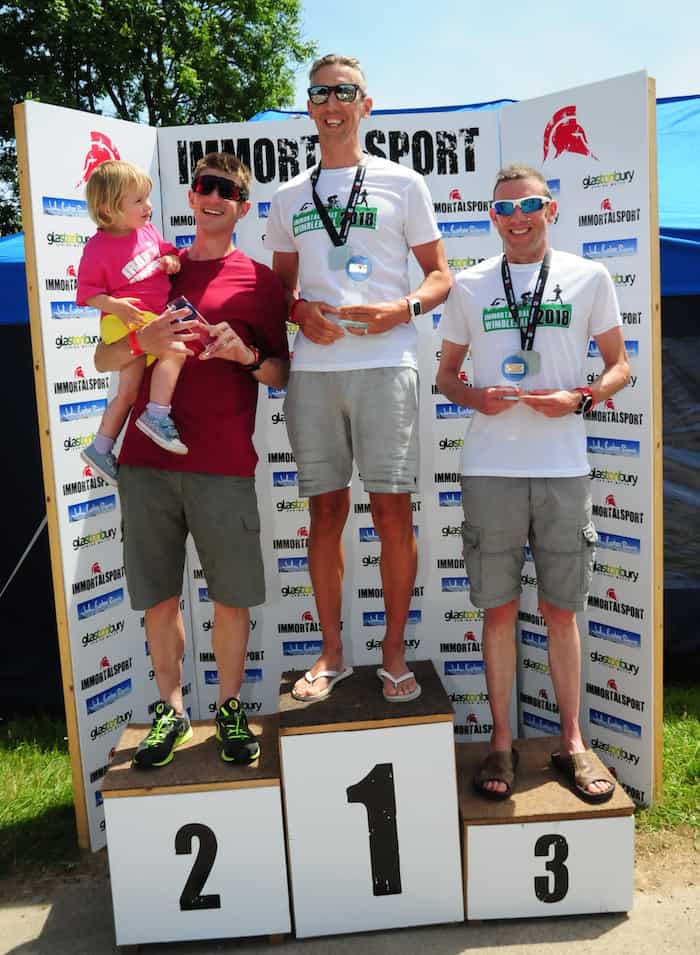 WOMEN
1st – Marie Faithfull (Exeter Tri Club) – 5:31:06
2nd – Jo Sutton (Triathlon Coaching UK) – 5:37:25
3rd– Laura Starmer (Horsham Amphibians) – 5:38:24
Marie Faithfull said, ''I'd like to say a very big thank you to everyone who helped organise and who supported the Immortal Half Wimbleball. It was a tough event and racing in the hot conditions made it a real challenge! However the scenery was incredible and I truly believe taking on those Exmoor hills has helped me to become a stronger triathlete!"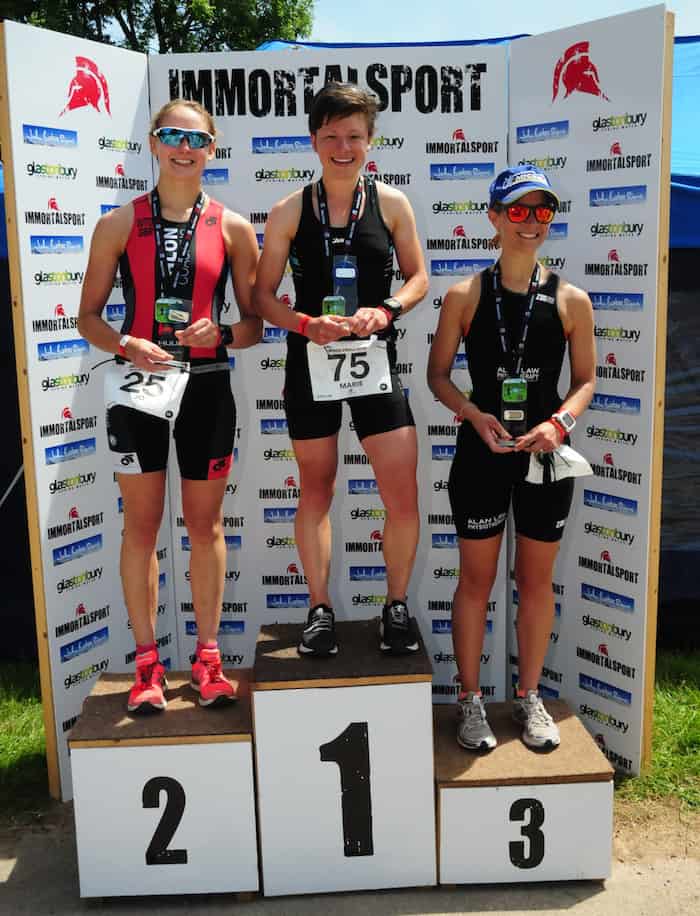 Immortal Sport would like to thank
South West Lakes Trust for allowing the use of this fantastic venue.
Local residents and farmers for their patience and co-operation
Zone3
St Johns Ambulance
Eventscrew
Stuweb Timing
Somerset and Devon Highways
Glastonbury Spring Water
The incredible team of enthusiastic volunteers that make races like this possible.