Swindon IT support company, Innovation IT Support, has been confirmed as the latest sponsor of The Victory Swim 2018, a charity swim taking place in the gorgeous Cotswolds on Thursday 6 September 2018.
The event will raise money for The Felix Fund – which supports the UK's bomb disposal experts and the wider EOD (explosive ordnance disposal) community and their families.
James Matthews, founder and managing director of Innovation IT Support, said "The whole of Britain has been moved by the recent bombings and it's imperative to raise the profile of those on the front line of it all. Through The Victory Swim, the public can learn more about what bomb disposal experts go through on a daily basis, in the UK as well as overseas."
The Victory Swim will offer something for everyone and will take place on Thursday 6 September 2018 from 5.30 pm at Waterland Outdoor Pursuits, Lake 32 Cotswold Water Park near Cirencester, Gloucestershire.
Lake 32 is a naturally fed lake that is approximately 6ft in depth and is assessed annually by the Environmental Agency, making this the perfect event for the whole family to get involved with.
Entrants will have the opportunity to swim 400m, 700m, 1500m or more, and there will be camping, a BBQ and refreshments.
Captain James Wadsworth CGC, founder of The Victory Swim, added: "I'm grateful to Innovation IT for their generous support for this year's swim, on what promises to be a fantastic occasion that will raise both money for and awareness of a great cause."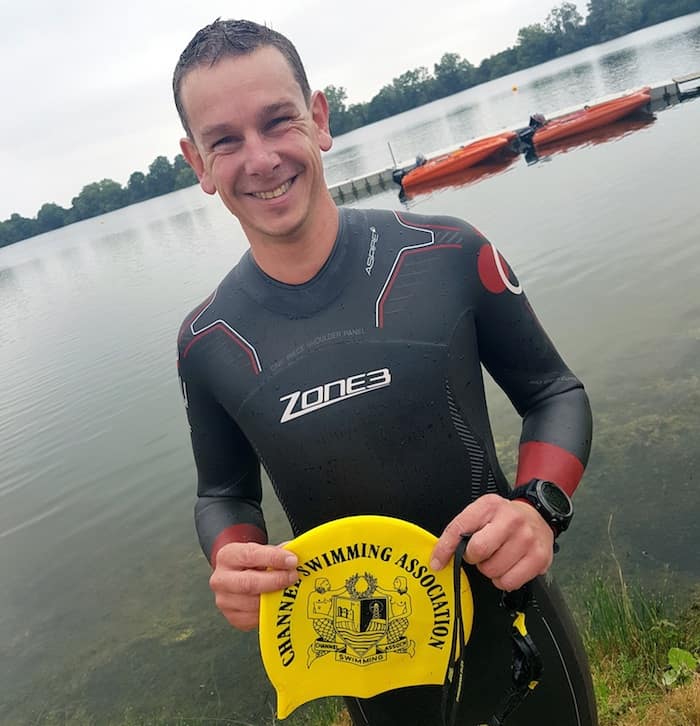 The Victory Swim will take place again in 2019 with a challenge to remember. Swimmers at a more advanced level will have a chance to swim the English channel, either in a relay or solo. The Royal Navy will provide support boats for this event. The event will take part in September 2019 and will be weather dependent.
Entry costs are £20 for the 2018 event, and just £500 for the 2019 swim. Applicants in both instances will raise money and awareness for EOD troops who undertake dangerous and selfless work across the globe.
Innovation IT Support provides effective IT support and solutions. As Microsoft Small Business Specialists, they have the experience and know-how to transform IT systems and how they're used. The company provides both onsite and remote support to small businesses.
To get involved in either event or to find out about sponsorship opportunities, call 0131 357 8977 or email pr@redheadpr.co.uk.
Sign up and enter the event:
The Victory Swim 2018: https://origintickets.co.uk/store/?event=1277
To make a donation and to support Felix Fund, visit: https://www.justgiving.com/fundraising/thevictoryswim