On the back of a successful IRONMAN 70.3 Staffordshire 2019, IRONMAN can confirm that the event will return on 7 June 2020.
General entries for the 2020 edition will go on sale 2 October 2019, at 3PM BST.
The 2019 edition of IRONMAN 70.3 Staffordshire saw a record 2653 athletes from over 35 different countries enter, making this a sold-out race. In addition to this, the relay team category had an astounding 44 teams entered, all who were ready to take on the new course. With 50 percent of entrants being first time athletes, Staffordshire was also one of the top race destinations in the UK, for athletes who were new to the sport.
The race starts with the 1.2 mile swim in Chasewater reservoir, followed by the 56-mile bike course through the stunning countryside outside Lichfield, Burton-upon-Trent, and across Cannock Chase area of outstanding natural beauty. The race finishes with the 13.1 mile run, which will start at Riverway, and then take athletes in and around the Stafford Town Centre before finishing in Market Square.
This year's race attracted some stellar professional names such as Great Britain's George Goodwin, who topped the podium for the men's professional race and fellow Brit, Lucy Charles-Barclay, who won the women's professional race. Charles-Barclay said of her win at IRONMAN 70.3 Staffordshire, "I'm over the moon, I don't often get to race in the UK so to actually come here and win is fantastic. I think I've probably only raced twice as a pro in the UK so it's really nice to come here and feel at home with a nice crowd backing you".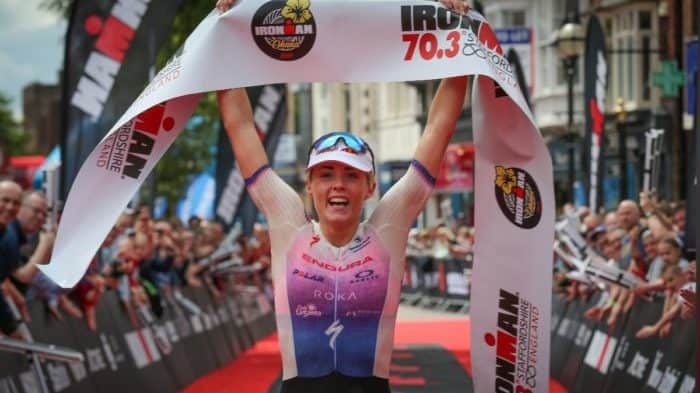 Councillor Carolyn Trowbridge, Cabinet Member for Leisure at Stafford Borough Council, said "This has been a fantastic addition to the events taking place in our county town and it is great news that it is returning again next year. I joined the thousands who lined the streets to cheer on all the competitors last year and the atmosphere in Stafford was amazing. Our iconic Castle being used as part of the route provides a spectacular backdrop for all the runners. This is another great advert for Stafford and brings with it an economic boost to the town over the weekend which I am sure will be welcomed by many local businesses".
As well, County Councillor Mark Winnington, Cabinet Member for Economic Growth said that  "We're really excited to see IRONMAN coming back for another year, and the great boost it brings to our local economy. Last year's event sold out really quickly, so I would urge anyone who wants to take part to secure their place for this fantastic event soon, so they can take advantage of the tremendous local support athletes receive on the day".
IRONMAN 70.3 Staffordshire Race Director, Rebecca Sutherland, stated "We are thrilled to be back in Staffordshire for another year! The new run course, which incorporated the historic Stafford Castle, proved to be a great success and with the amazing spectator support we are excited for what is to come in 2020".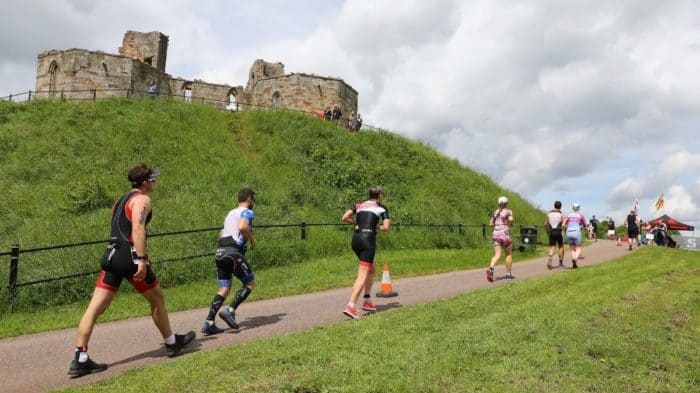 General entries for the 2020 IRONMAN 70.3 Staffordshire will go on sale 2 October 2020.
For more information, visit the event website ironman.com/staffordshire70.3