IRONMAN 70.3 Weymouth – Sunday 17th September 2017
Part two of our feature on IRONMAN 70.3 Weymouth (race website) – see part one HERE – today we take a look at the race course.
We've also spoken to Emma Pallant, the winner of the race in 2016 to get her tips and advice on making the best of your race. Read on to get great insight from the two-time World Duathlon Champion.
If this inspires you race yourself, entries are still available HERE.
---
The IRONMAN 70.3 Weymouth swim course featured in the 2016 Athletes' Choice Awards as one of the most popular on the circuit. The 1.2 mile course is a simple, clockwise loop within Weymouth Bay.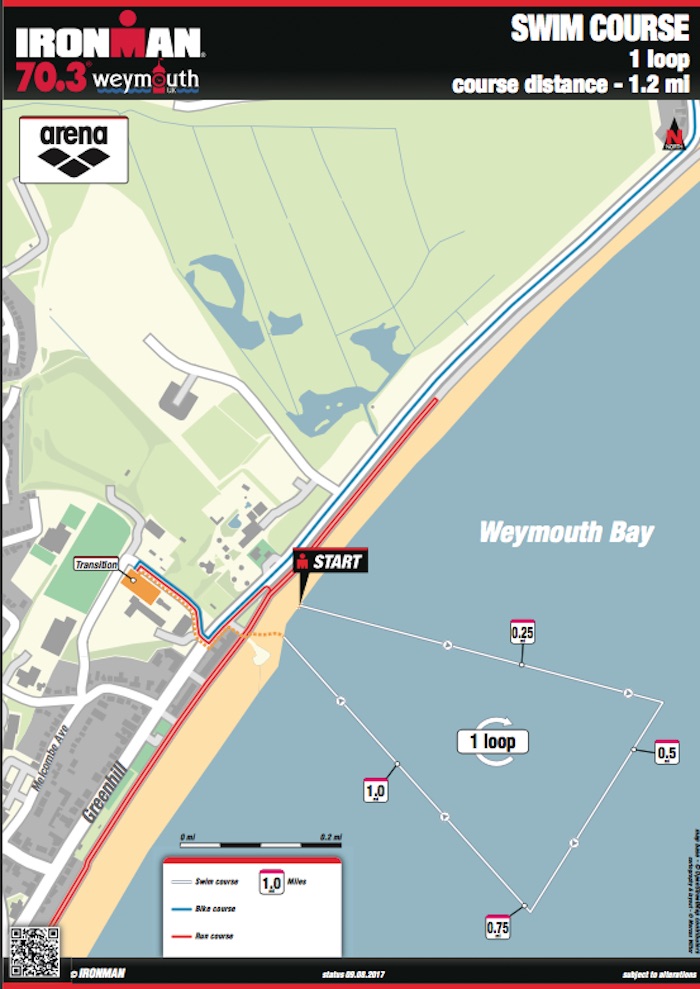 In line with many races, the rolling start process will be used to reduce congestion on the course and improve athlete safety.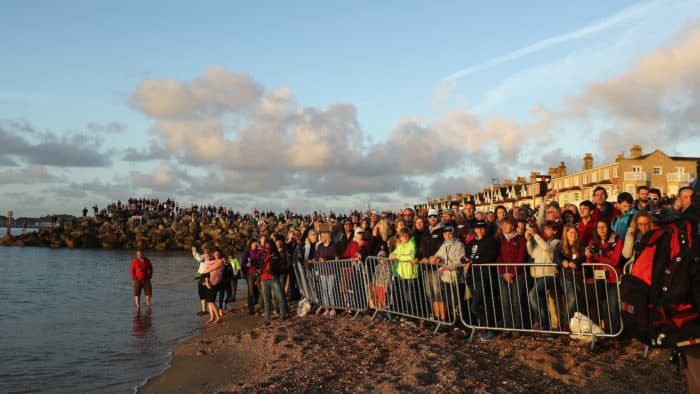 The Weymouth bike course is a single-loop. anti-clockwise circuit.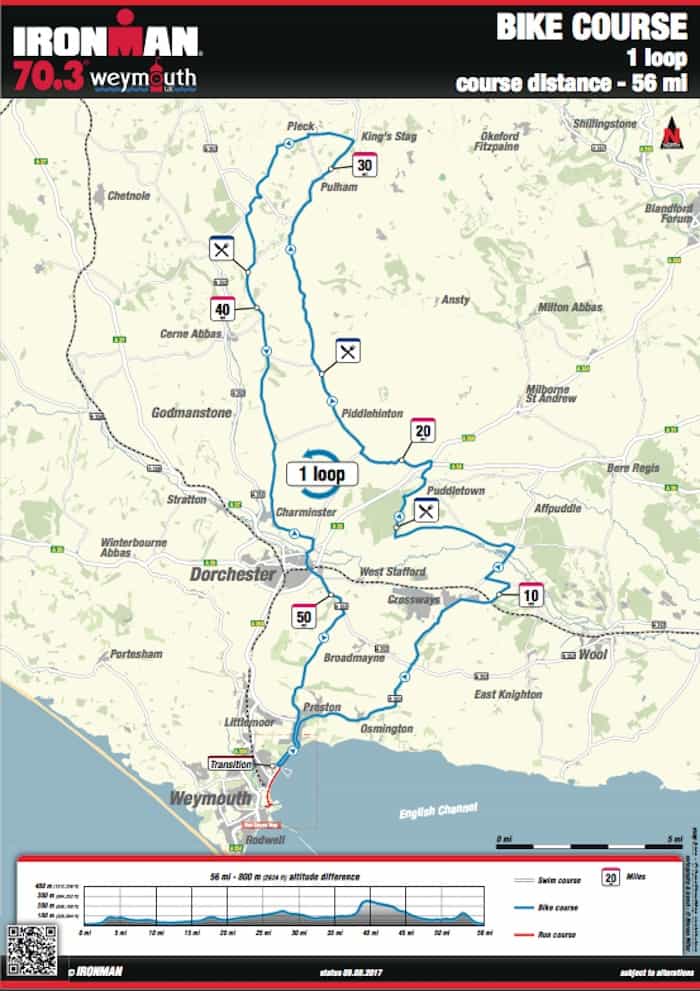 The route is rolling / undulating, with a net altitude gain of approx. 800m – but doesn't feature any especially fearsome climbs. An excellent mix of fast roads, climbs, descents, twists and turns should tick the box for most people!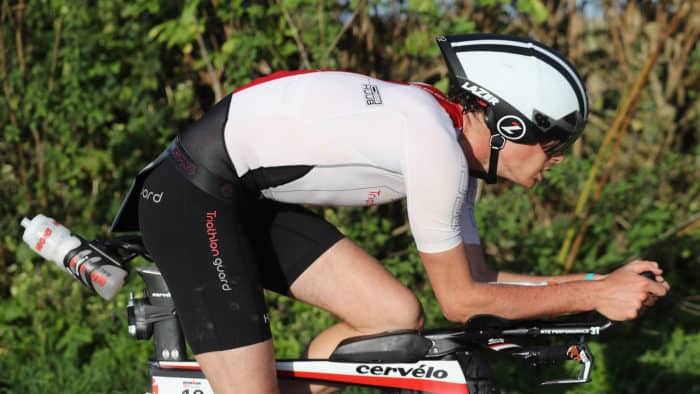 The entire run course is incredibly spectator friendly, taking place alongside the sea on Weymouth's coastal esplanade.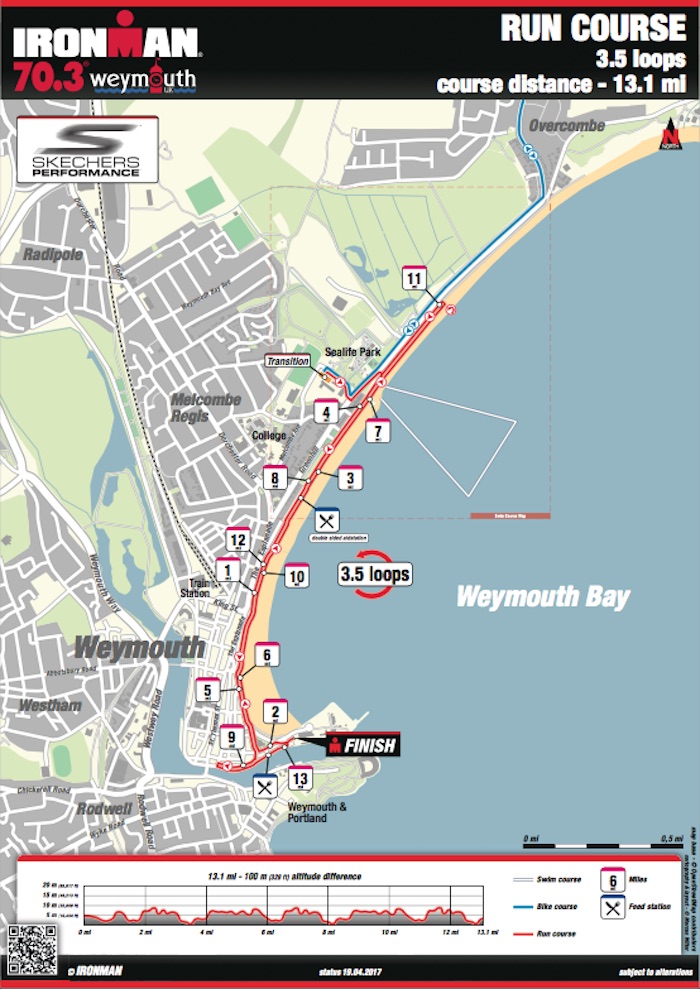 With T1/T2 based at Lodmoor Country Park and the finish of the race outside of Weymouth Pavilion, the course comprises of three and a half laps. Alongside the seafront, the terrain is of course pretty flat and fast.
Emma Pallant's guide to a successful race!
"My first Ironman 70.3 win, Weymouth will always hold special memories for me, to be able to do it home soil, a well supported, popular event. I cant wait to be down there cheering on my Team Dillon coached athletes this year! Luck is what happens when preparation runs full pelt into opportunity! Here are my top tips to help everyone with their preparation, my way of saying good luck!!!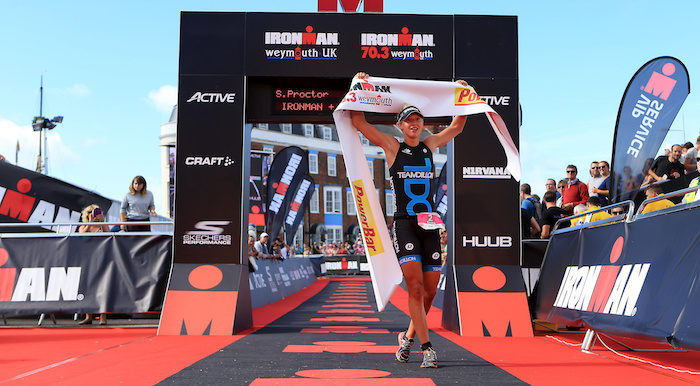 Staying in Weymouth
"The start and finish are at either end of town but its a beautiful coastal walk down by the sea front and part of the run course. I would recommend to stay at one of the hundreds of B&B's between the two locations (around 3km apart, but plenty of ice cream vans along route!).
Transition tips
"Transition is on concrete, so if you have delicate feet maybe don't have your shoes on the bike.
"Keeping with the feet theme, the start is on pebbles so maybe have flip flops you can chuck to your adoring fans last minute at the start and then its a super short run into what will 100% be a wetsuit swim!!!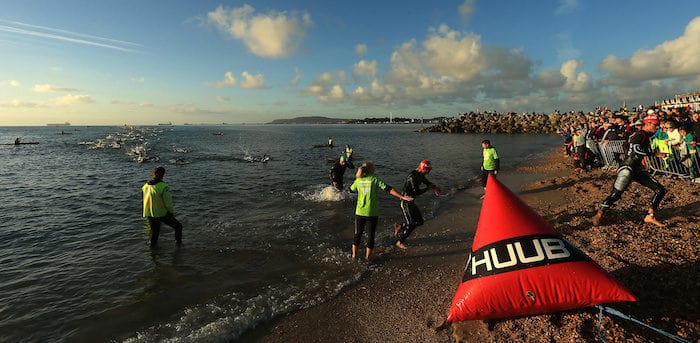 "Bring a head torch for the morning as when you are getting everything ready in transition, it will be dark.
"You have to have everything in your transition bags the night before as you won't have access to the bags in the morning. This caught a few people out last year, so have kit prepared for all weathers. Better to have more in your bag than you need rather than wake up to rain in the morning, not having put in a jacket!
Swim tips
"The swim has right hand buoy turns and is a simple rectangle, so practice breathing on the right to keep those buoys in sight!
Bike tips
"The bike course doesn't have any massive scary hills, its just a bit undulating, plenty of open straights to lay down the power, twists and turns to test the handling skills and towns with local support! At the briefing study the nutrition stops because this can be the difference between a quality run off the bike and a struggle-fest at the back end of the race!
Run tips
"The run is a good coastal straight and flat course with plenty of opportunity to get into rhythm and post some fast times! It loops around town and a couple of u-turns which provide good point-to-point spectator tactics! Or, they could always sit in a coffee shop and still be right on the course!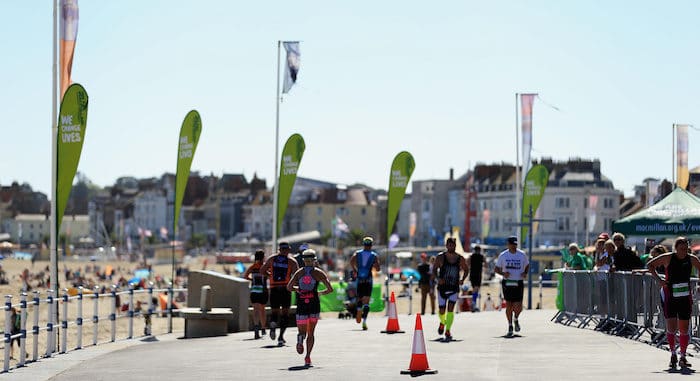 Anything else?!
"Any specific questions feel free to bop them across on twitter to @emmapallant."